October 01, 2016
To celebrate ten years of the Doctor Who spin-off show, Big Finish are releasing a special feature-length adventure with the Torchwood team.
The Torchwood Archive will be available exclusively from Big Finish later this month - order here.
In October 2006, Russell T Davies created a spin-off centering around Captain Jack Harkness, first seen in the Doctor Who episodes, The Empty Child / The Doctor Dances, and his Torchwood team in Cardiff. To date, there have been four series of the hit science-fiction show.
This new story from Big Finish reunites some familiar names... Check out the full details of the 2 CD set below.
The Torchwood Archive
"Welcome, visitor. The Torchwood Archive provides a complete history of our Institute from its distant beginnings to the present day. When we founded our great enterprise in the year of our Lord 1879, we decreed that there should be a record of this achievement, stored at the very furthest limits of the British Empire. By visiting you are spreading that legacy, perhaps out through the skies. For now, I shall bid you a good day and welcome you to the Torchwood Archive. Do, please look around."
The Torchwood Archive is a forgotten asteroid in the centre of a great war. Jeremiah is its first visitor in many centuries. He's come to learn something very important. And the ghosts of Torchwood are waiting for him.
Order The Torchwood Archive here.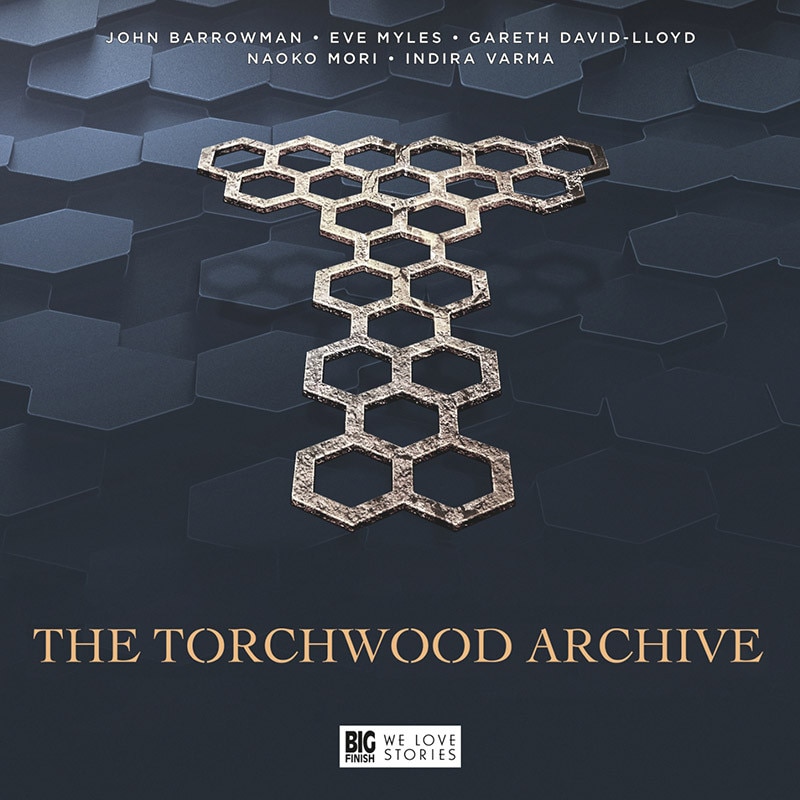 The incredible cast features:
John Barrowman as Captain Jack Harkness
Eve Myles as Gwen Cooper
Gareth David-Lloyd as Ianto Jones
Naoko Mori as Toshiko Sato
Indira Varma as Suzie Costello
Kai Owen as Rhys Williams
Tom Price as Andy Davidson
Tracy-Ann Oberman as Yvonne Hartman
And many more!
The Torchwood Archive will be on general release from Dec 31, 2016
Please Note: Listeners are advised that Torchwood content is recommended for 12 years and up.