March 06, 2017
The original Mondasian Cybermen return to Doctor Who as filming begins on the finale of the forthcoming series which starts airing around the world next month.
Sign up here to the Doctor Who newsletter for EXCLUSIVE offers
The Cybermen made their first appearance in the 1966 classic with the First Doctor, The Tenth Planet, and have since appeared in many more adventures including, most recently, the Series 8 finale which also featured the return of the Master — in the guise of Missy.
Missy — as previously announced — returns to Doctor Who for Series 10 and is now confirmed to also appear in the finale. Actress Michelle Gomez reprises her role once more.
Directing the episodes is Rachel Talalay, who also directed the Series 8 and 9 two-part finales, and they are written by showrunner Steven Moffat. Filming has begun on the final two episodes of Doctor Who Series 10, with this first look image revealing the return of a much-feared classic foe.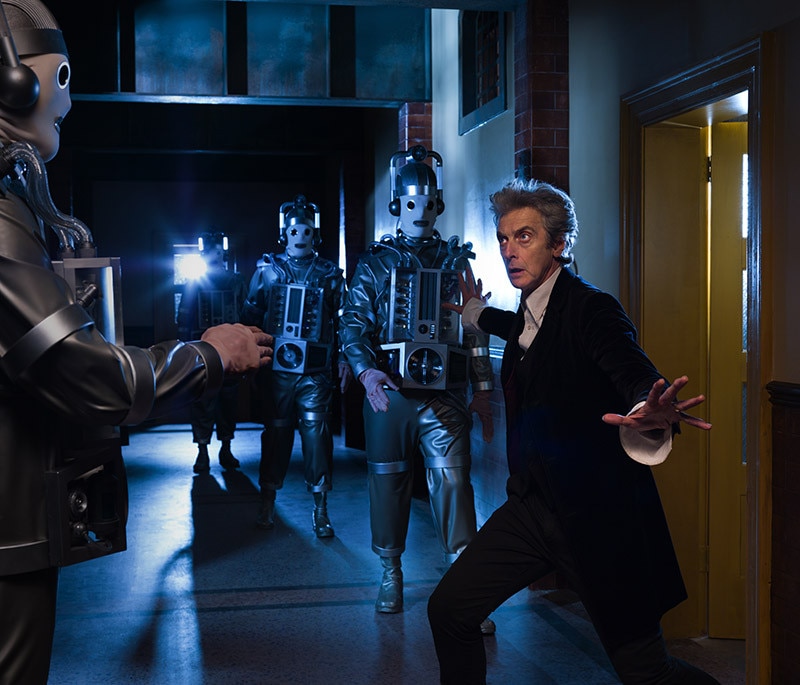 The Twelfth Doctor is pictured above with the Mondasian Cybermen – the original version of the Doctor's deadly enemies who hail from the planet Mondas and have not been seen in Doctor Who for over fifty years. Read more about the Cybermen here.
Doctor Who Series 10 airs from April 15, 2017