Missy returns for Doctor Who Series 10!
By Cameron K McEwan on | Permalink
Last week we discovered the Ice Warriors are returning and now we have the news that Michelle Gomez is also back as Missy for Doctor Who Series 10!
Sign up here to the Doctor Who newsletter for EXCLUSIVE offers
Missy - the latest regeneration of the renegade Time Lord, The Master - first appeared in the 2014 episode, Deep Breath, starring Peter Capaldi as The Twelfth Doctor and Jenna Coleman as Clara.
She would go on to terrorise her fellow Gallifreyan in the Series 8 finale and the opening two-parter for Series 9, also featuring Davros and the Daleks. Read more about Missy and The Master here.
Watch Missy in a brush with the TARDIS below.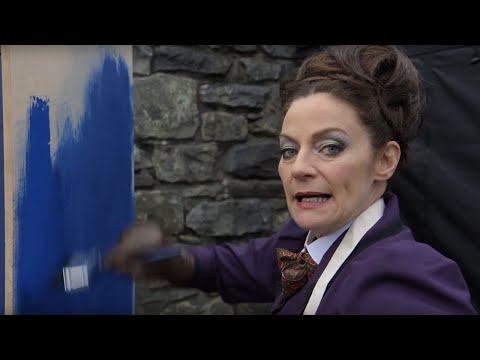 Doctor Who Series 10 airs from April 15, 2017.