July 26, 2016
BBC Books have released details about the upcoming Doctor Who reference book, Whographica from Simon Guerrier (The Scientific Secrets of Doctor Who), Steve O'Brien (Doctor Who Magazine) and Ben Morris (Radio Times).
Check out the details and some of the book's fantastic artwork below.

"There's so much more to the world than the average eye is allowed to see... if you look hard, there are more wonders in this universe than you could ever have dreamed of."
Vincent and the Doctor

Captivating, intriguing, beautiful and strange, Whographica explores the rich universe of Doctor Who through creative visualisations, infographics, charts, maps – and more.
Follow the tangled threads of the Doctor's family tree. Discover the secrets of Dalek evolution.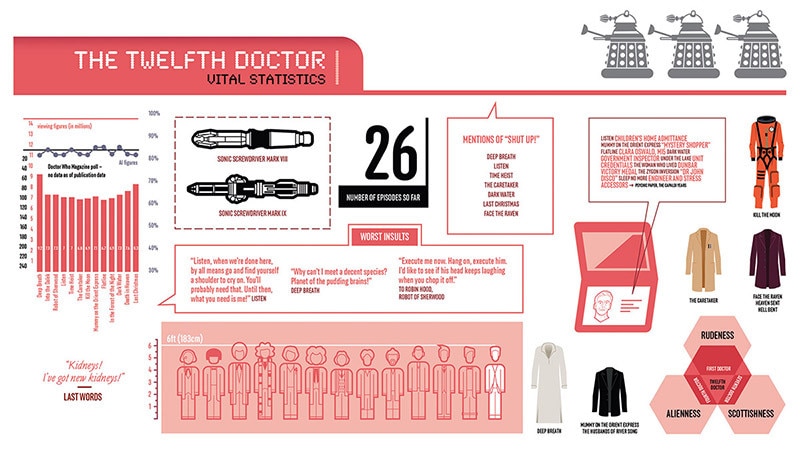 Learn what the Doctor so desperately wants to know himself: where and when to and his home planet.
Bursting with colour, expert knowledge, and fun, Whographica will delight new and long term fans alike.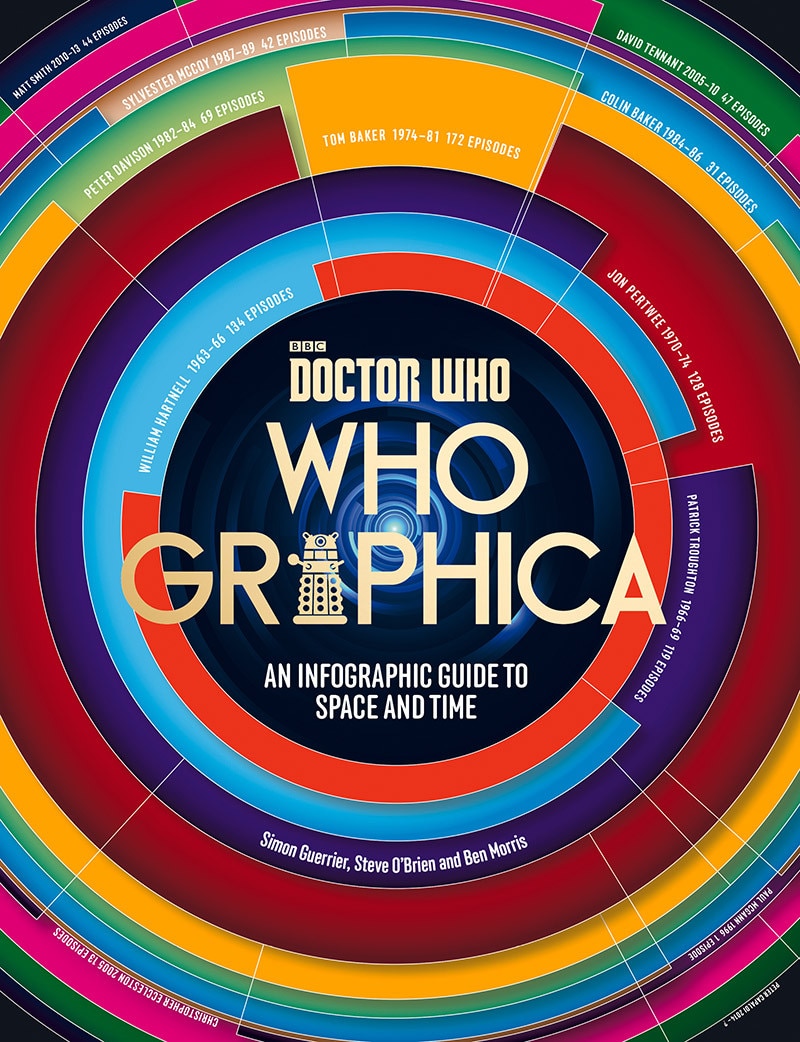 Whographica: An Infographic Guide To Space And Time is published September 22, 2016. Hardback priced £16.99