March 05, 2014
Doctor Who: The Web of Fear has become the biggest selling classic Doctor Who DVD in the 15 year history of the range.
The recently-recovered Second Doctor adventure, regarded by many as a classic of the era, sold 15,000 units in the first week of sales, in the UK alone. The previous sales record-holder was preceding adventure The Enemy of the World, recovered from Nigeria alongside The Web of Fear.
Unseen in the UK for over 45 years, they were discovered in a relay station in Jos, Nigeria by TV archive specialist Phillip Morris, before being lovingly restored by the Doctor Who restoration team in the UK. They were subsequently released on iTunes. 300 fans gathered to enjoy a marathon screening of the two stories at the Prince Charles Cinema in London to celebrate the release of The Web Of Fear on 22 February.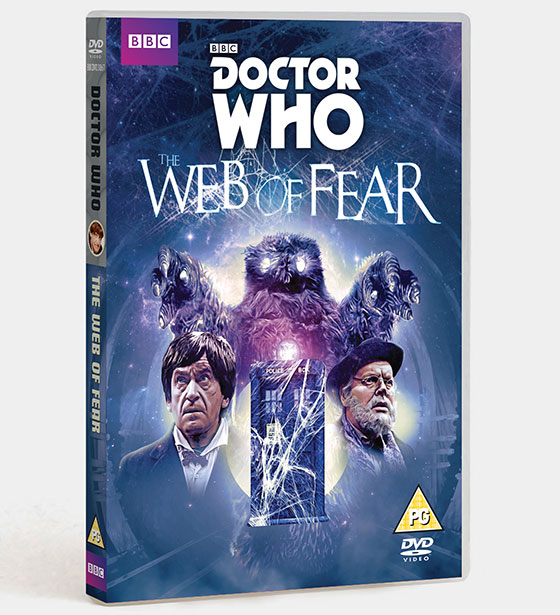 Fiona Eastwood, Director of Consumer Products at BBC Worldwide said, "We knew that The Web of Fear would be a popular release; Yetis on the London Underground – need I say more? There's a real appetite for exploring the extensive back-catalogue of classic stories, particularly following the 50th anniversary last year, and we're committed to continuing that exploration for Doctor Who fans in the future."
These figures continue a successful year for Doctor Who DVDs, with strong sales across the classic range and contemporary releases alike. The 50th anniversary special, The Day of the Doctor achieved the biggest ever week one sales for a Doctor Who title when it was released in December 2013.
The Web of Fear will be available on DVD from the following dates:
Watch a trailer of The Web of Fear below: