March 15, 2013
The ultimate Doctor Who guide has just got even better with an update that now crams it full of over 3,200 entries from the show's return to our screen in 2005 right up to the departure of the Ponds. And for a discounted price until Easter 2013.
New entries and imagery cover the 2011 Christmas Special The Doctor, the Widow and the Wardrobe, the first five episodes of Series 7 and mini-episodes such as Pond Life. It also features four updated portals - special interactive entries, which include audio for the Doctor, Amy, Rory, River and the Daleks.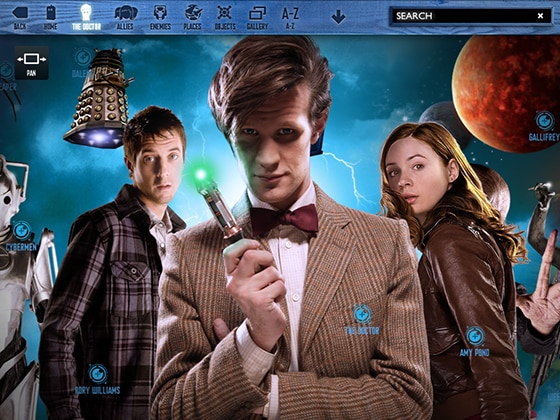 Also, we can announce an end to in-app purchasing! Now, one price gets you everything that's happened, un-happened and happened again in the worlds of the Ninth, Tenth and Eleventh Doctors!
All this for a specially discounted price, from now until Easter 2013! Click the links to purchase from iTunes: UK | US | AU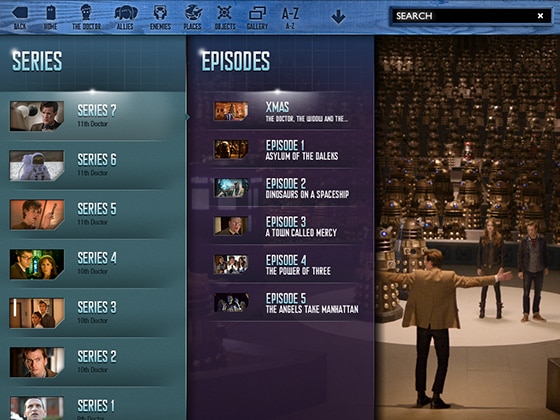 The newly revised, updated Doctor Who Encyclopedia iPad app has been developed by Brandwidth in partnership with BBC Books.