April 29, 2017
As always, Big Finish have some big stories for Whovians and in May you can find adventures featuring the First Doctor, the Fourth Doctor and Romana, the Sixth Doctor, and the return of UNIT and Torchwood.
Check out all the details and artwork below.
All titles are initially available exclusively from the Big Finish website.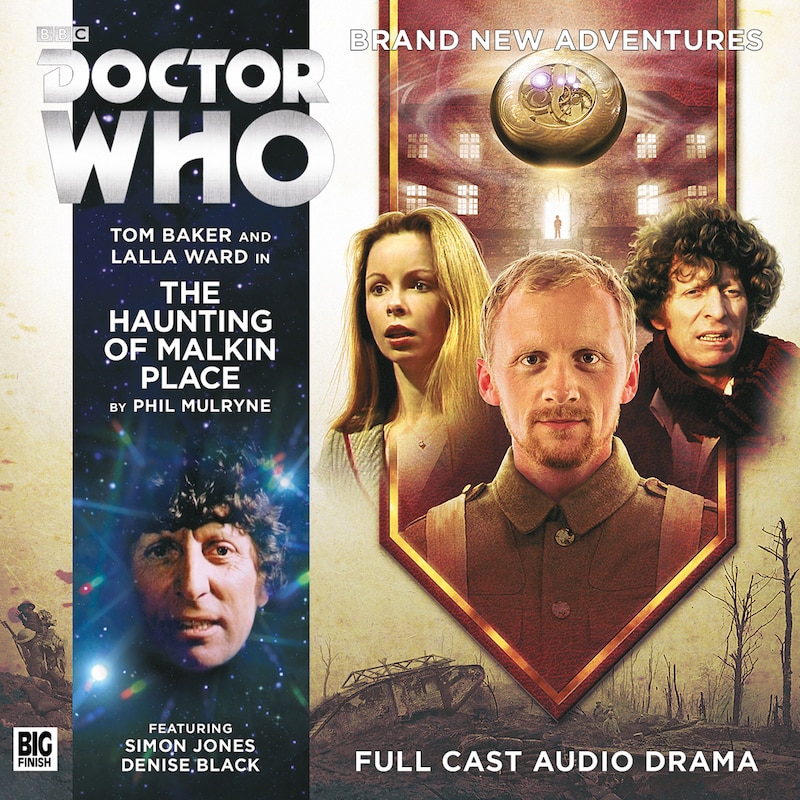 THE HAUNTING OF MALKIN PLACE
Whilst on the way to visit the birthplace of MR James, a chance encounter with a spiritualist on a train sends the Doctor and Romana on the trail of a ghost. It's the most convincing case of haunting he's ever heard of, he tells them. And so, on their arrival, does it appears to be.
Things go bump in the night at Malkin Place. The voice of a crying child. Birds bursting into flight. Strange movements in a seance.
The Doctor is determined there must be a rational explanation. But is science always the answer to everything?
The Haunting Of Malkin Place is a 1 CD set starring: Tom Baker (The Fourth Doctor), Lalla Ward (Romana), Simon Jones (known for his role as Arthur Dent in The Hitchhiker's Guide to the Galaxy) and many more. This title goes on general release from June 30, 2017.
---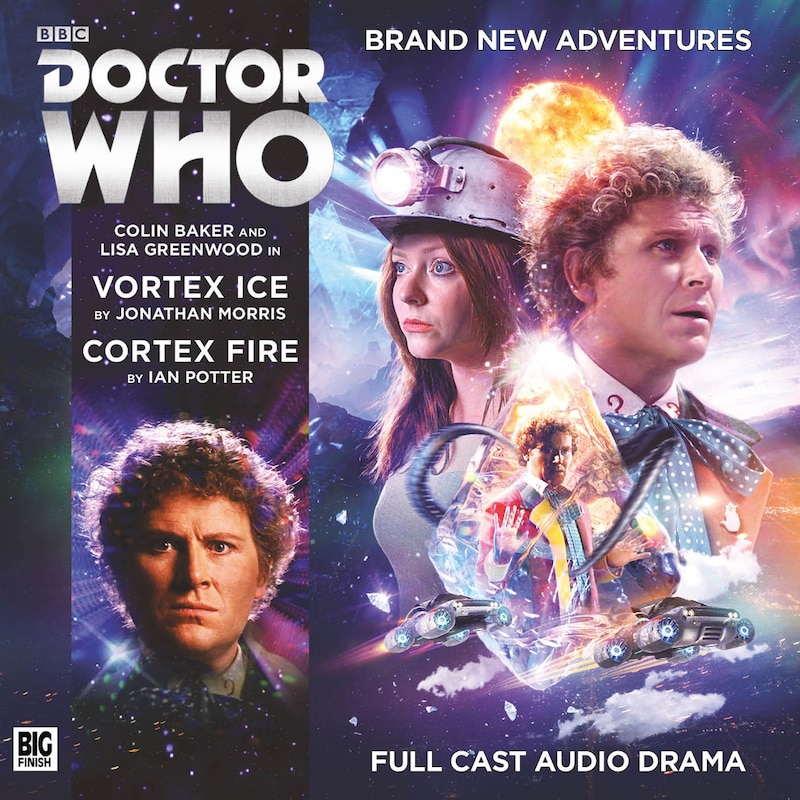 VORTEX ICE / CORTEX FIRE
Vortex Ice
In search of 'exotic particles', the Doctor and Flip arrive 700 feet underground, in a mine in Northern Mexico – only to run into a scientific expedition. Among their number, an exobiologist. They're all on the hunt for alien life! Deep underground, the team finally uncovers a cave of vast crystals – like ice, despite the heat. And inside the crystal: something frozen. Something trapped in time. If only it were something simple, like a monster. But it's far, far worse than that.
Cortex Fire
The Doctor brings Flip to the futuristic city of Festin, the best vantage point to witness a unique astronomical light show. In a city governed by the all-powerful network known as the Cortex, they're soon identified as outsiders – nihilists, perhaps, responsible for a wave of terror that's been sweeping the city... But the truth is different. The people of Festin are burning up. Spontaneously combusting. And no-one knows why.
Vortex Ice / Cortex Fire is a 2 CD set starring: Colin Baker (The Sixth Doctor), Lisa Greenwood (Flip Jackson), and many more. This title goes on general release from June 30, 2017.
---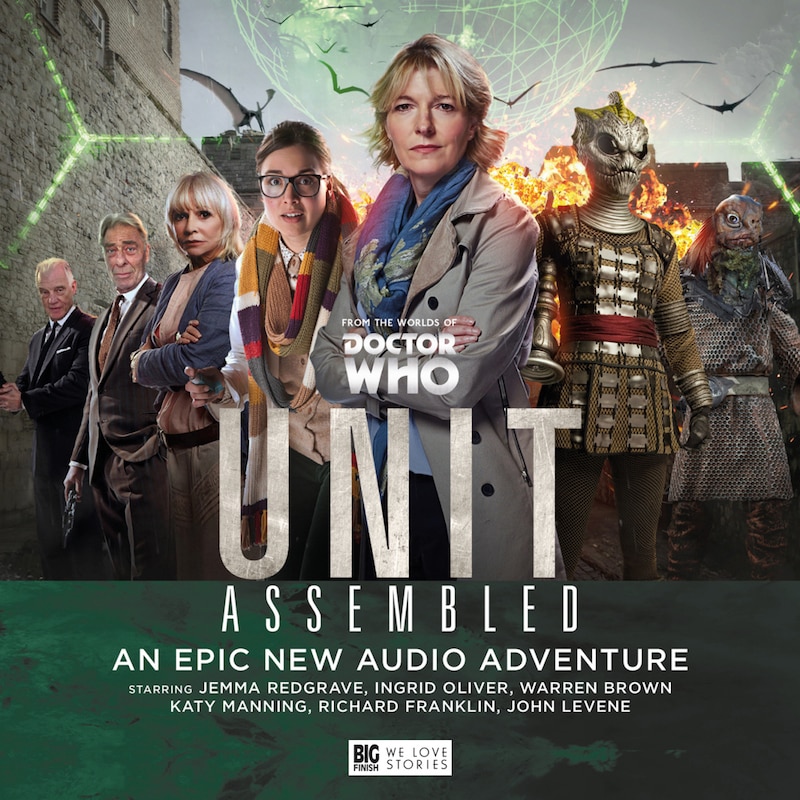 UNIT – THE NEW SERIES: ASSEMBLED
Kate Stewart and her UNIT team investigate and confront alien attacks on the planet Earth in the new 5 disc boxset.
Something is stirring, an old foe to those in UNIT with a long memory. And fortunately, to face an old foe... There are old friends.
These four stories see Kate joined by her colleague Osgood (as seen in The Day of the Doctor and The Zygon Invasion / The Zygon Inversion) and assisted by classic UNIT characters Mike Yates, John Benton and companion Jo Jones (née Grant) against Sea Devils and Silurians.
UNIT– The New Series: Assembled is a 5 CD set starring: Jemma Redgrave (Kate Stewart), Ingrid Oliver (Osgood), Richard Franklin (Mike Yates), John Levene (John Benton), Katy Manning (Jo Jones), Neve McIntosh (Kalana), Nicholas Briggs (Sea Devils), and many more. This title goes on general release from July 31, 2017.
---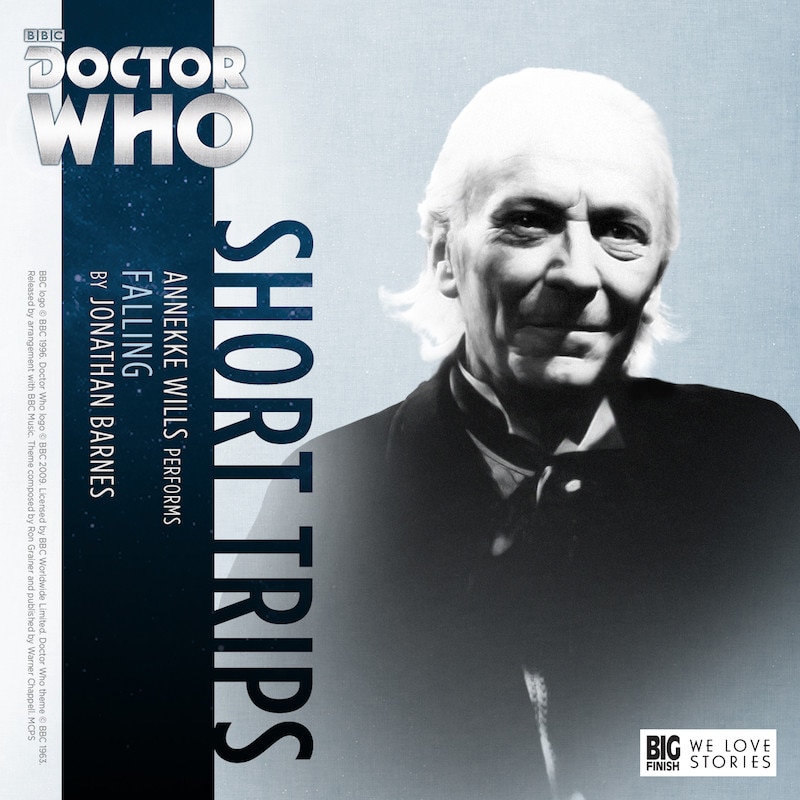 SHORT TRIPS – FALLING
Long, long ago, Mrs Polly Jackson travelled in the TARDIS with her friends, the Doctor and Ben. Together, they saw many remarkable things – some magical, some terrifying, some filled with awe and wonder. Only one incident, however, was truly inexplicable, a single encounter which failed at the time wholly to make sense. At least, that is, until today...
Short Trips – Falling is narrated by Anneke Wills (who played companion Polly in the First Doctor era) and will only be published as a digital download exclusively on the Big Finish website.
---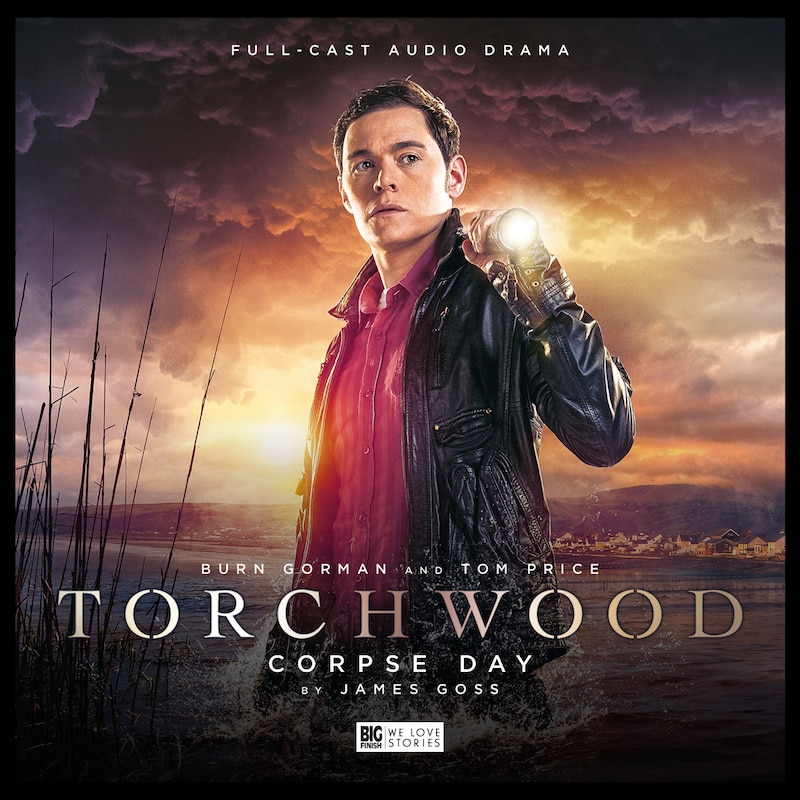 TORCHWOOD: CORPSE DAY
Glynn Lewis is just putting up a spice rack when there's a knock at the door. A knock that will bring a brutal end to his perfect family.
PC Andy is very excited. It's Corpse Day – the day when the local constabulary get help on dead cases from Torchwood. This year, he's volunteered to act as liaison, and he knows he's going to have a brilliant time.
For Dr Owen Harper, today's just like any other. There'll be bloodshed, screaming and murder. At the end of it all, he doesn't care. After all, life's just for the living, and he's long dead.
PLEASE NOTE: Torchwood contains adult material and may not be suitable for younger listeners
Torchwood: Corpse Day is a 1 CD set starring: Burn Gorman (Owen Harper), Tom Price (Andy Davidson), and many more. This title goes on general release from July 31, 2017.
---
All titles are initially available exclusively from the Big Finish website here.