June 10, 2020
The global educational publisher Twinkl and BBC Studios have created a 'dalek-table' range of free educational Doctor Who resources for children aged between seven and eleven years old.
Launched today in the UK, these are the first-ever resources based on Series 11 and 12 to be specifically mapped to the UK national curriculum.
Head to Twinkl to find the Doctor Who educational materials.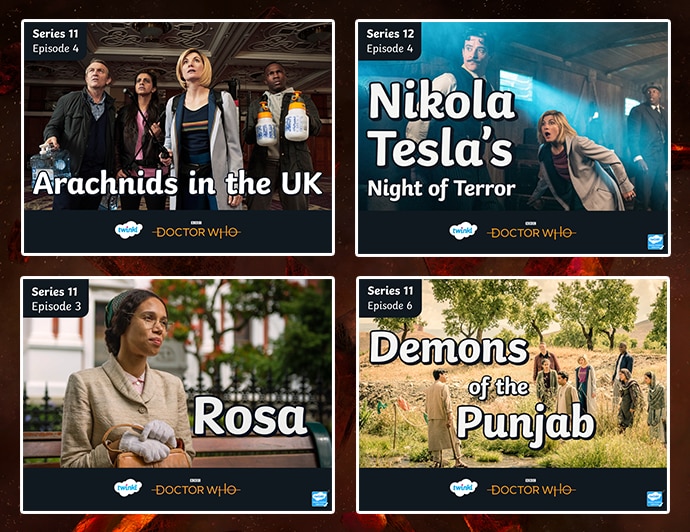 BBC Studios and Twinkl have collaborated to create educational materials including activity sheets, interactive presentations and reading comprehensions, all inspired by the world of Doctor Who. The resources link the exciting escapades of the Thirteenth Doctor to units of study for school years three to six.
Covering core subjects including science, geography and history, the materials introduce children to figures such as Rosa Parks, Nikola Tesla and Thomas Edison and teach children about a wide range of topics such as the Indian Partition, artificial intelligence and animals and their ecosystems. The resources can be used separately or alongside episodes watched at home or in class.
Twinkl and BBC Studios hope that by harnessing children's interest in Doctor Who, children will be inspired to learn more about related topics in core curriculum subjects.
Free to use and accessible to everyone, the resources can be downloaded through the Twinkl website and are a valuable teaching tool for teachers, parents and carers. The materials, which includes PowerPoints, reading comprehensions, word searches and a range of other activities, are all created and checked in-house by experienced teachers from Twinkl.
Head to Twinkl to find the Doctor Who educational materials.