February 15, 2023
Available exclusively to Record Store Day 2023, stories and features from the celebrated book The Amazing World of Doctor Who have been brought to life.
With new sound design and some much-loved Doctor Who voices, these stories will be released on vinyl on one day only, and also available on CD and digital editions. 
Record Store Day is an annual celebration of record store culture, which started in 2008, will see special vinyl releases, live events and performances, including this special audio release from the book of the same name. 
CD and digital editions of The Amazing World of Doctor Who will also be available from BBC Audio from the 20th April.
Get ready for Record Store Day this 22nd April 2023. Head here to find out more.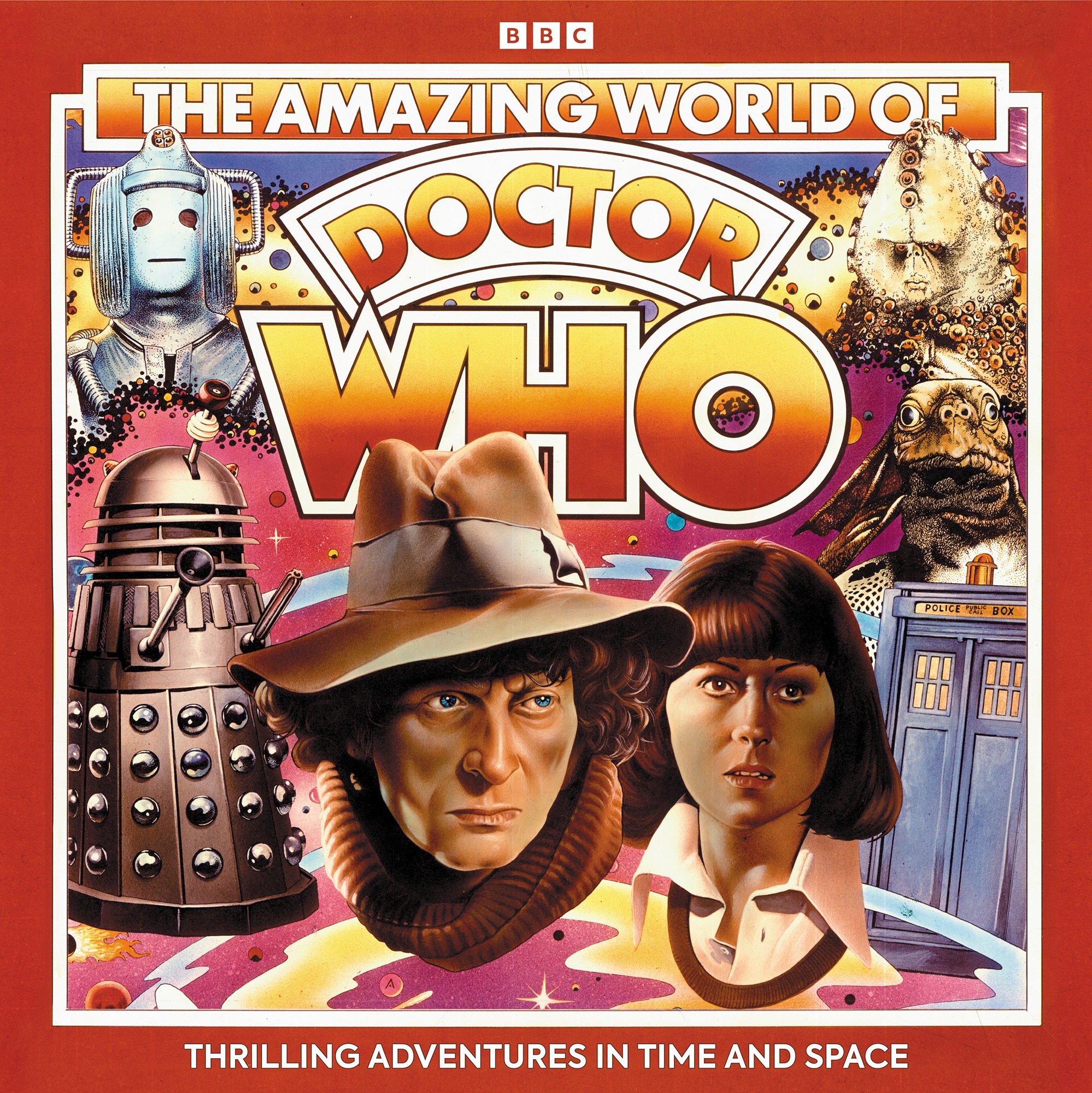 Published in Doctor Who's 60th anniversary year, the coloured vinyl LPs are presented in a gatefold sleeve with illustrated inner bags. Chris Achilleos's iconic artwork for the original book provides a stunning front and back cover.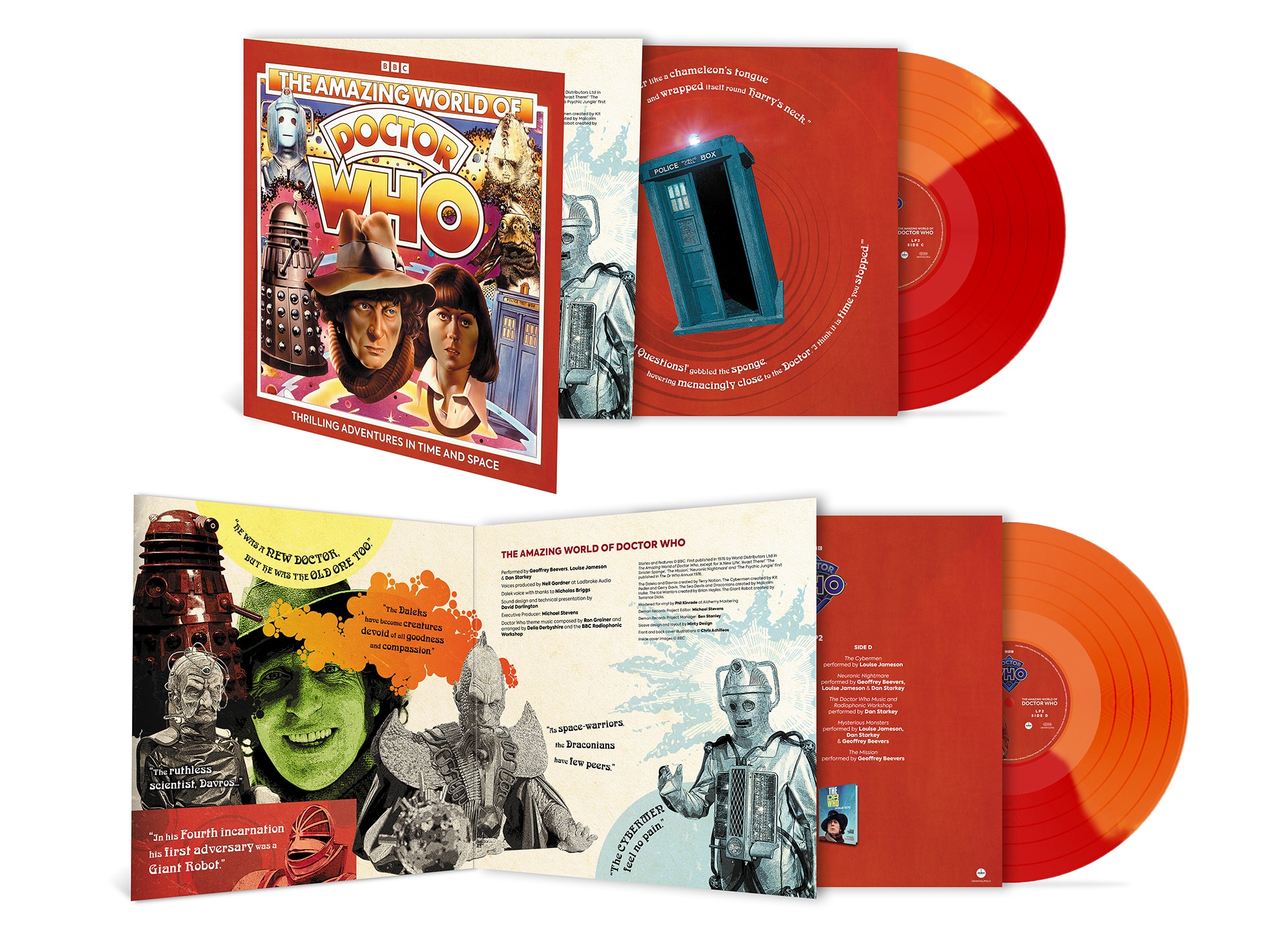 First published in 1976, The Amazing World of Doctor Who thrilled fans with short stories and strips featuring the Fourth Doctor, Sarah and Harry in brand new adventures. It also supplied the low-down on the Doctor's past history and some of the foes he'd encountered to date.
This nostalgic audio edition includes The Sinister Sponge, The Vampires of Crellium, On The Slippery Trail and The Mission, plus A New Life and Avast There from the 1976 Doctor Who Annual. The Psychic Jungle and Neuronic Nightmare are multi-voice tales with thrilling sound design, and there are also charming mini-features on the Daleks, the Cybermen, the TARDIS and more.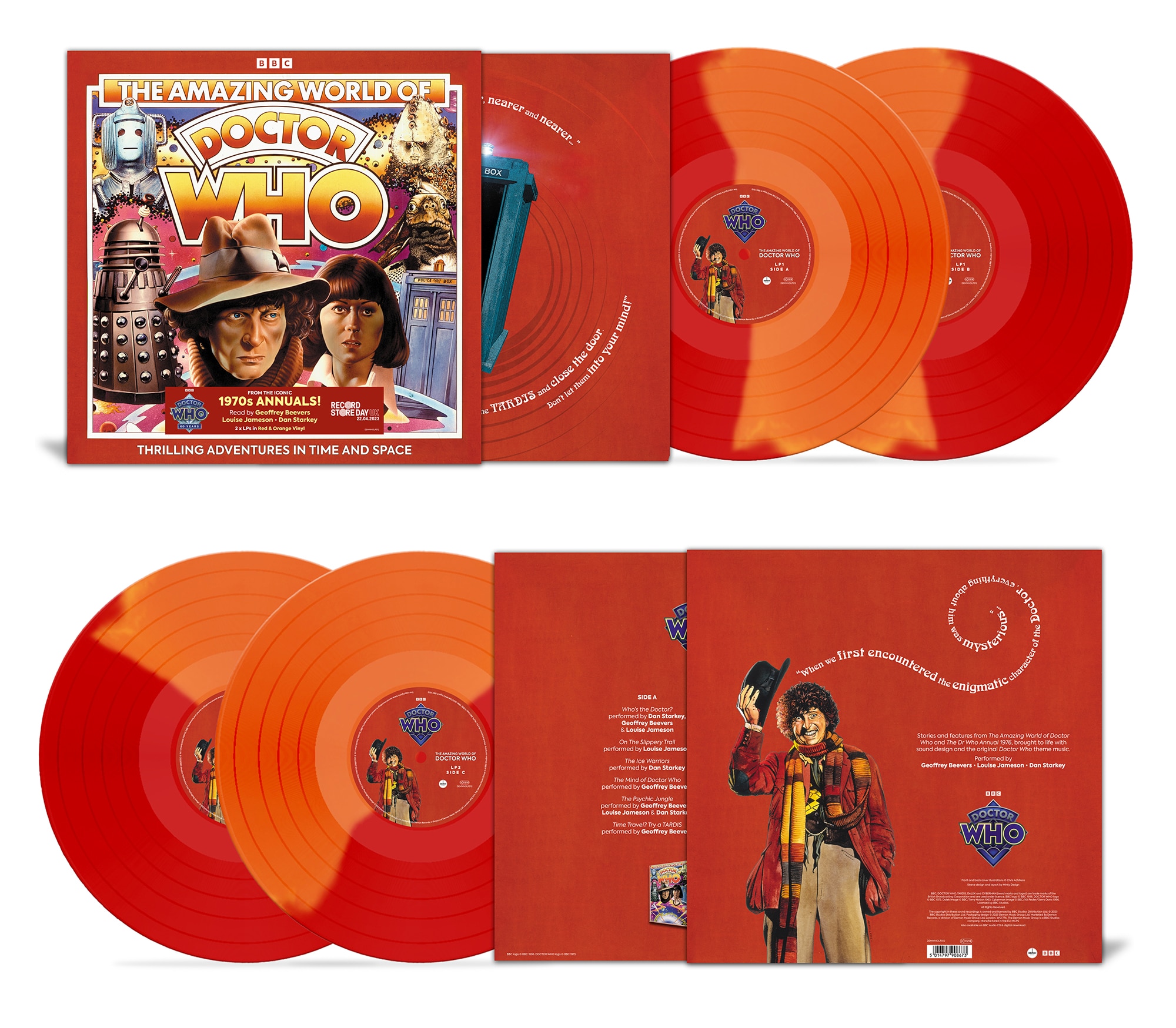 Dan Starkey (Strax), Louise Jameson (Leela) and Geoffrey Beevers (the Master) lend their vocal talents to these weird and wacky stories from the pages of the famous vintage book.
Pick up this vinyl at your local independent vinyl store in the UK on 22nd April 2023. Head here to find out more.