July 31, 2013
"The Wheel. A ring of ice and steel around a moon of Saturn, and home to a mining colony supplying Earth. It's a bad place to grow up.
The colony has been plagued by problems and there are stories of mysterious creatures glimpsed aboard the Wheel. Many of the younger workers refuse to go down the warrenlike mines anymore. And then young Phee Laws, surfing Saturn's rings, saves an enigmatic blue box from destruction.
Aboard the Wheel, the Doctor, Jamie and Zoe find themselves caught in a mystery that goes right back to the creation of the solar system. A mystery that could kill them all."
Praise for Stephen Baxter:
'Highly intelligent, with original ideas in almost every sense' The Times
'Technically brilliant and downright exciting' SFX
'A stunning talent' Locus
Buy The Wheel of Ice now from Ebury.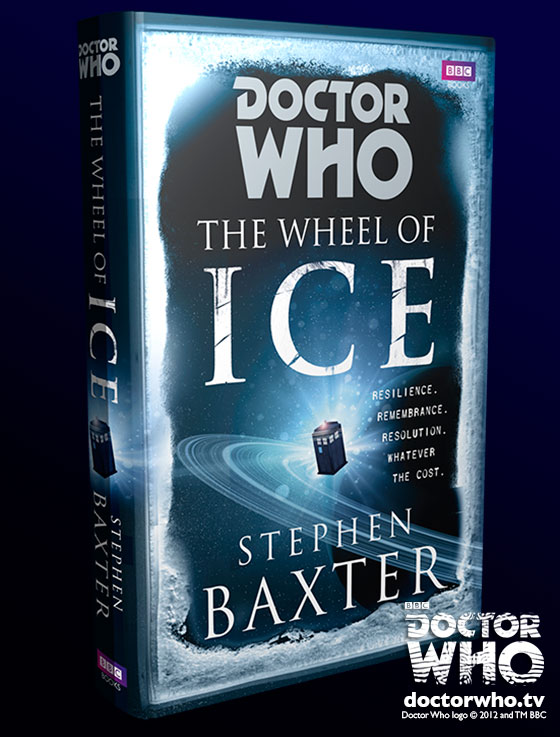 Stephen Baxter is recognised as one of the world's foremost science fiction writers. Since 1987, he has published over forty books, including the Manifold Trilogy, as well as the award-winning The Time Ships and over a hundred short stories. He is President of the British Science Fiction Association, a Vice-President of the H.G. Wells Society, and is also co-author with Terry Pratchett of The Long Earth series. Stephen's books have won the Philip K. Dick Award, the John W. Campbell Memorial Award, the British Science Fiction Association Award, and have been nominated for several others, including the Arthur C. Clarke Award, the Hugo Award and Locus awards.