November 11, 2017
As announced last month, the incomplete 1979 Doctor Who story Shada is to be finally completed for fans to enjoy on digital download, DVD and bluray.
We have further details to share on the DVD extras and the exclusive disc included with the limited edition blu-ray steelbook.
The digital download will be available from Nov 24 whilst the DVD and blu-ray editions will be released from Dec 4, 2017.
The original footage shot for Shada will be combined with hand-drawn animation for a feature-length edition of the adventure, written by Douglas Adams (The Hitchhiker's Guide To The Galaxy). Many of the original cast reprising their roles, including Fourth Doctor actor Tom Baker and Romana, Lalla Ward.
We can confirm the running time for the new feature-length of Shada is 138 mins.
Watch the trailer and get extras details below:
The audio commentary, included on the DVD and blu-ray editions, features Toby Hadoke covering the 38 year production of Shada from 1979 to 2017 with:
• Christopher Neame, who plays Skagra
• Daniel Hill, Chris Parsons
• Martin Geraghty, character artist
• Anne Marie Walsh, animator
You can discover the extras available on the DVD and bluray releases
---
Shada Steelbook
The limited edition blu-ray steelbook edition of Shada comes with a whole new disc of extras, including:
Shada 1992 VHS Compilation
This inclues the edition of Shada released on the VHS format in 1992. It features the original footage combined with Tom Baker narrating the missing scenes.
Shada 2003 Webcast
To celebrate Doctor Who's 40th Anniversary, the BBC produced a new animated version of the Douglas Adams story, which was made available on the Doctor Who website. It was rewritten to feature Paul McGann as the Eighth Doctor, and also stars Lalla Ward as Romana and John Leeson as K-9.
Pre-order the Shada bluray steelbook here.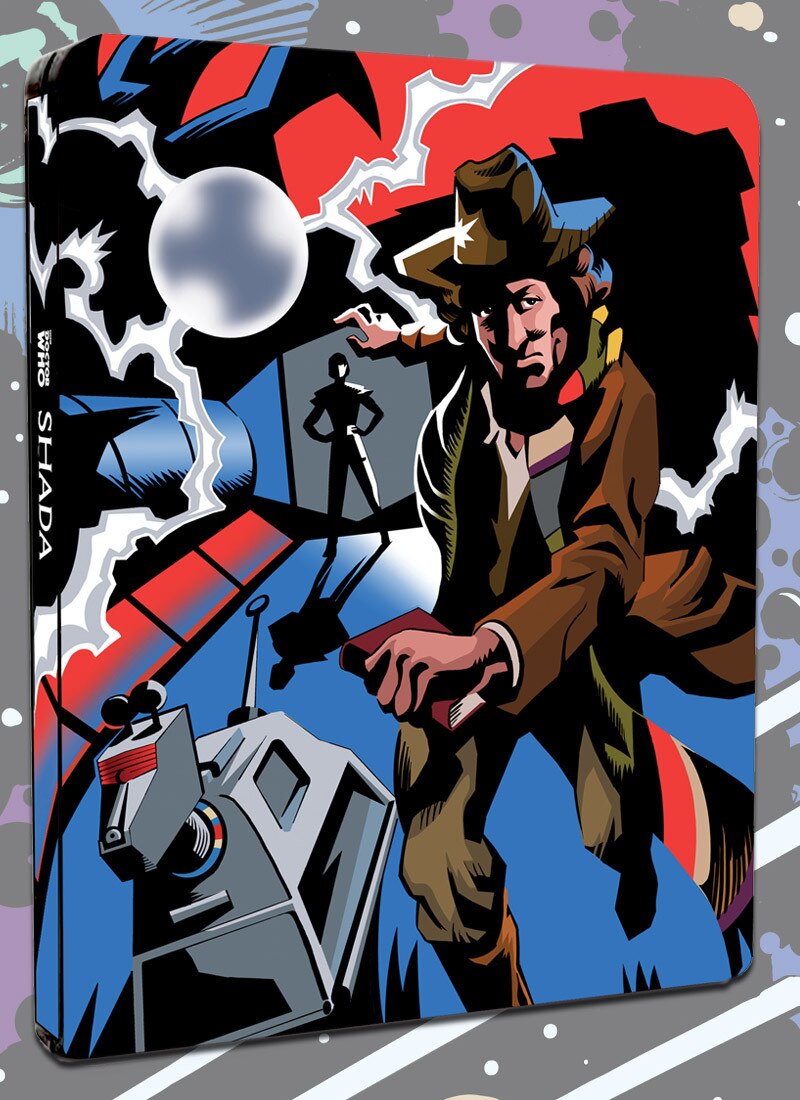 Shada is released on DVD & bluray on Dec 4
Digital download available from Nov 26, 2017