February 06, 2020
How did Sacha Dhawan become the Master? The latest issue of Doctor Who Magazine has all the details with an in-depth interview with the latest incarnation of the Doctor's nemesis.
Doctor Who Magazine #548 is on sale now.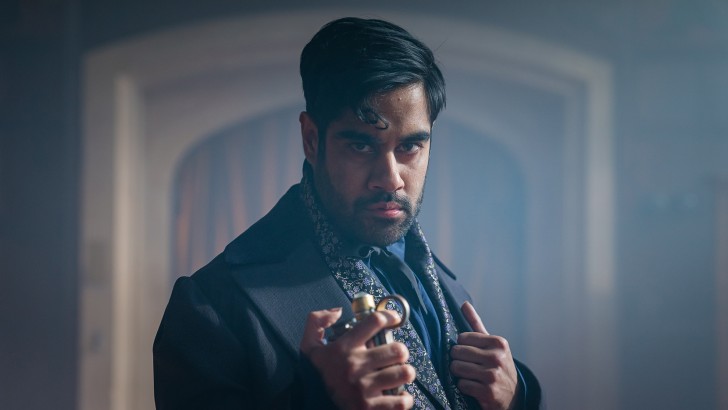 Doctor Who Magazine had a long chat with Sacha Dhawan, finding out how he became this very new Master of malevolence… You can read an extract from the interview here:
"I looked online at a few little things, just the history and the bare facts. I thought, 'What's going to be useful for me for this season?' I didn't want to overload myself because you kind of end up hindering the performance. I didn't really look at any previous performances either.
I watched a little bit of John Simm and then I just stopped it. It's an amazing performance but my tendency is I'll end up mimicking that and I didn't want to. I wanted to put my own stamp on it. I felt that was quite a big risk because I wasn't sure if they were going to like it. But I just thought, 'If I know exactly why I'm doing what I'm doing, if I can understand the decisions behind this character's actions and behaviour, then I can run with that.'"
You can read the full story in the new issue of Doctor Who Magazine (#548).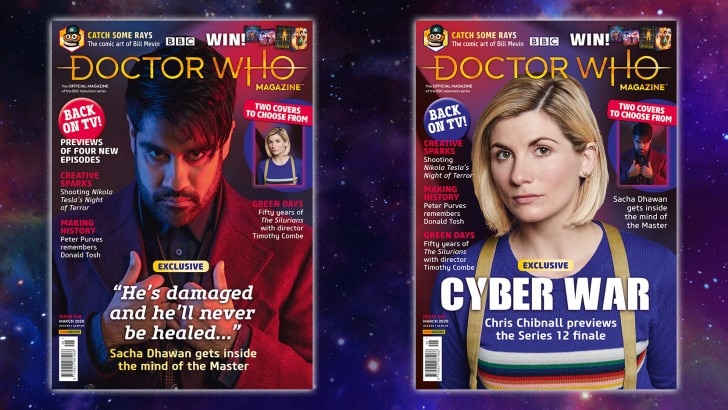 The latest issue of Doctor Who Magazine (#548) has a choice of collectable covers, one featuring Sacha Dhawan and one featuring Jodie Whittaker. The issue also includes:
Exclusive previews of the final four episodes of Series 12.
The latest Production Notes from showrunner Chris Chibnall.
A report from the filming of Nikola Tesla's Night of Terror at the Nu Boyana Film Studios in Bulgaria.
An exclusive interview with Robert Glenister, who played Thomas Edison in Nikola Tesla's Night of Terror.
A tribute to the 1960s writer and story editor Donald Tosh, with Peter Purves sharing his memories.
Updates on Doctor Who luminaries, past and present, with new feature Time and Space Visualiser.
The final part of Mistress of Chaos, a new comic-strip adventure featuring the Thirteenth Doctor and her friends.
Reviews of the Series 5 Blu-ray Steelbook and Sophie Aldred's novel At Childhood's End.
Doctor Who Magazine #548 is on sale now, priced at £5.99.