February 05, 2021
Arthur Darvill returns to reprise the character he first played on television in the 2010 Doctor Who story, The Eleventh Hour, in a brand-new series of audio adventures, taking Rory Williams all over the world.
The centurion from Leadworth will face emperors, assassins and certain death (if only he wasn't immortal!) this April.
Pre-order The Lone Centurion here from Big Finish Productions.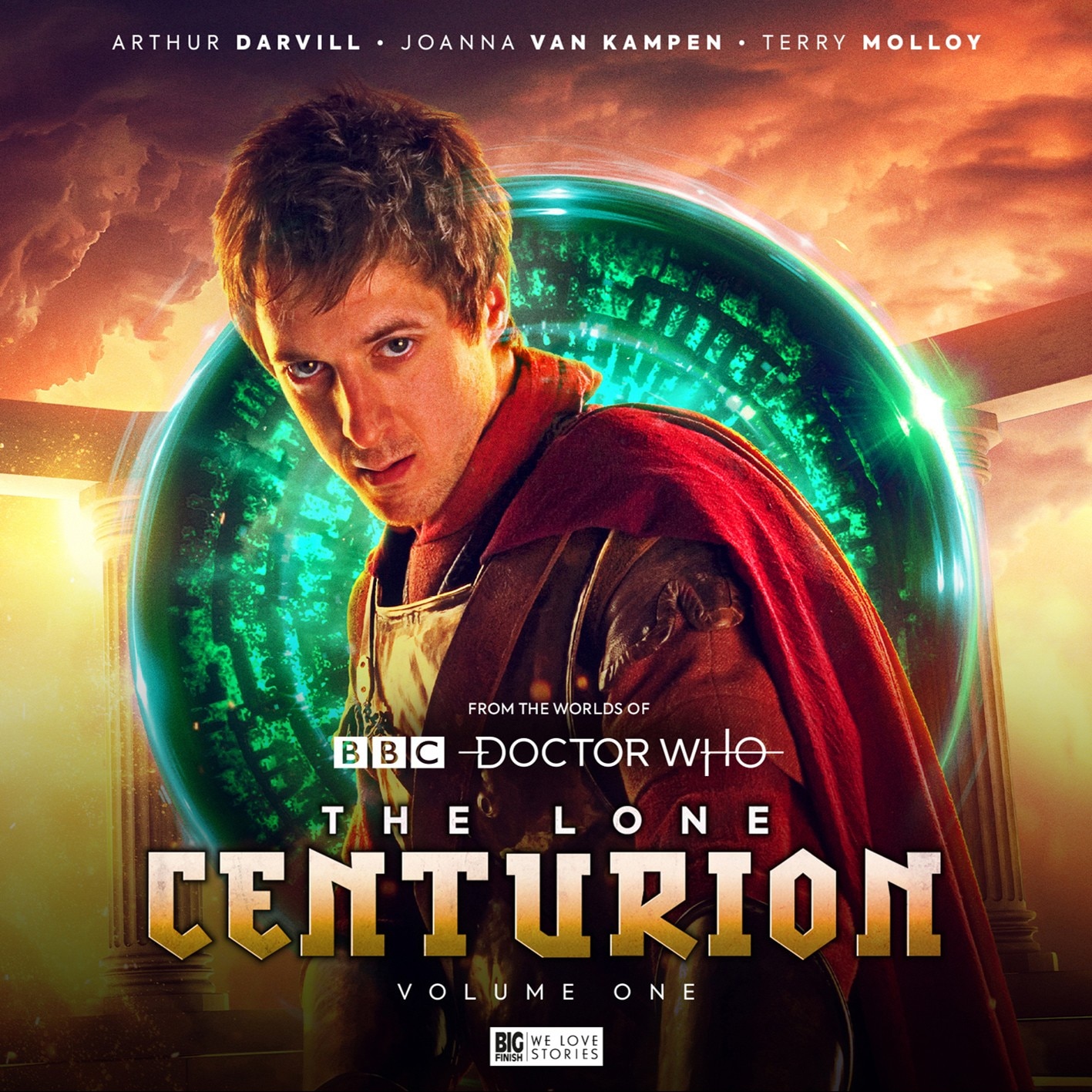 Legend tells of the Lone Centurion - a mysterious figure dressed as a Roman soldier who stood guard over the Pandorica, warning off those who would attempt to open it; a constant warrior whose story appeared in the folk history of a dozen civilisations.
Only... he seems to have misplaced it.
Travelling to Rome in search of the Pandorica, Rory finds himself forced to perform as a gladiator in the Colosseum... where he attracts the attention of the Imperial household.
Three heroic adventures in ancient times await the Lone Centurion:
Gladiator by David Llewellyn
Kidnapped, Rory is taken to Rome and thrown into the arena, where his hapless inability to die brings him to the attention of the Emperor.
The Unwilling Assassin by Sarah Ward
The Roman Empire has a new official assassin. Lethal, cunning, and utterly unsuited to the job. Can Rory Williams succeed at assassination without actually killing anyone?
I, Rorius by Jacqueline Rayner
Drowning in a sea of plots and conspiracies, Rory just wants his life back. But in Ancient Rome, people don't retire, they die. And that's a bit difficult when you're immortal.
Pre-order The Lone Centurion here from Big Finish Productions.