Having already confessed his love for the Sensorites, comedian and presenter Frank Skinner answered our quick-fire questions about Mummy on the Orient Express.
Who do you play in this week's episode and can you briefly describe your character?
Perkins, the Chief Engineer of the Orient Express... in space! He's a working class hero with a bit of a twinkle.
What were you doing when you found out you'd been cast in Doctor Who?
I was about to eat my first ever Nando's in all of places Cardiff Bay. After the phone call I was actually too excited to eat.
What's your first memory of Doctor Who?
I remember that very first episode: the strange schoolgirl, the curious teachers, the grumpy old man. Come to think of it, it hasn't changed that much.
Describe the Doctor in one word.
Alien.
If you had a TARDIS, where and/or when would you go?
Soviet Russia. I like mass outdoor PE lessons and women carrying armfuls of flowers.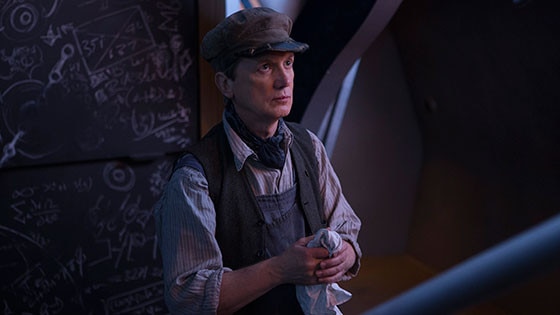 Where's the most interesting place you've ever visited in real life?
Los Alamos in New Mexico. It has a science museum and a military museum and illustrates how different interpretations of history can be.
What scary thing would you least like to encounter in real life?
A Weeping Angel. I wouldn't trust my eyelid muscles.
What's your favourite memory of working on Doctor Who?
So many. I mean, sooooo many. I suppose I'll always remember Peter Capaldi doing that 'spirits and sentient gasses' speech about a foot away from my face.
Lots of people are passionate fans of Doctor Who. What are you a fan of?
It's become a cliché hasn't it? Every actor, writer, director that joins the show turns out to be a massive fan who's always loved the programme. I'm afraid I'm another example of that cliché. I love Doctor Who, being part of it was one of the most exciting things that's ever happened to me.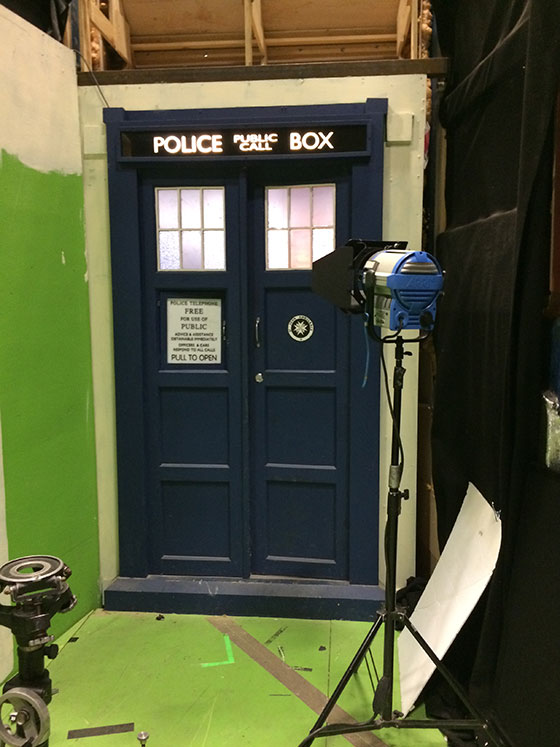 Find out where to watch Doctor Who near you. Coming soon: Mummy on the Orient Express...