June 23, 2016
As previously revealed, filming on Doctor Who Series 10 began this week and new companion Pearl Mackie, who plays Bill, has been sharing footage with Who fans.
Find out who sent Pearl Mackie flowers on her first day of filming here.
Mackie was shooting the first episode of Doctor Who Series 10, written by Steven Moffat, at Cathays Park in Cardiff, Wales. And you can tell just how excited she was to be there, check out her wonderful video below!
We don't know much about this episode yet but from Pearl's video and the new official picture (see below), there are a couple of things to look out for.
Although the filming took place at university buildings in Cardiff (and not for the first time in Doctor Who), the site was doubling for the fictional St Luke's University in Bristol.
Could Bill be a student there?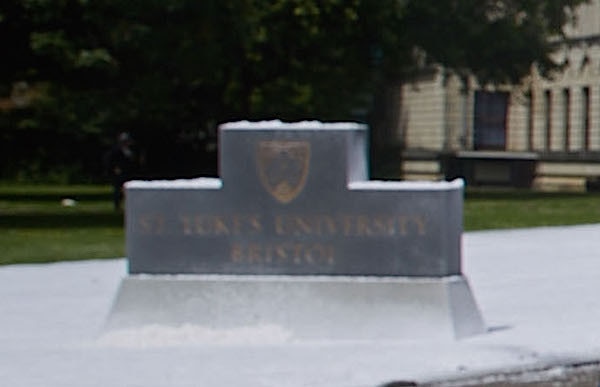 We can also see from the official pic and Pearl's video that snow is involved in the story, can we assume the story takes place in winter? (Though, in the UK, sometimes it snows in April.)
Discover who is writing for Doctor Who Series 10 here.
Here is the new official image of Pearl Mackie as Bill in Doctor Who Series 10, Episode 1:
Download a hi-res version of this image here.
As filming continues, we're sure more fascinating and exciting info about the new series will be unveiled - personally, we can't wait to see what Peter Capaldi's hair looks like these days!
Doctor Who Series 10 airs on televisions around the world in 2017.