November 29, 2016
The BBC have released a new image for the Doctor Who 2016 Christmas Special and confirmed its air time on BBC One.
The 60 minute episode, titled The Return of Doctor Mysterio, will broadcast on Dec 25 at 5.45pm. BBC America will also screen the episode on the same day whilst ABC in Australia will screen the following day.
Find out Who's Who in The Return of Doctor Mysterio here.
Check out the synopsis and new image for the one-hour special below.
The Return of Doctor Mysterio
This Christmas sees The Doctor join forces with a masked Superhero for an epic New York adventure.
With brain-swapping aliens poised to attack, the Doctor and Nardole link up with an investigative reporter and a mysterious figure known only as The Ghost. Can the Doctor save Manhattan? And what will be revealed when we see behind the mask?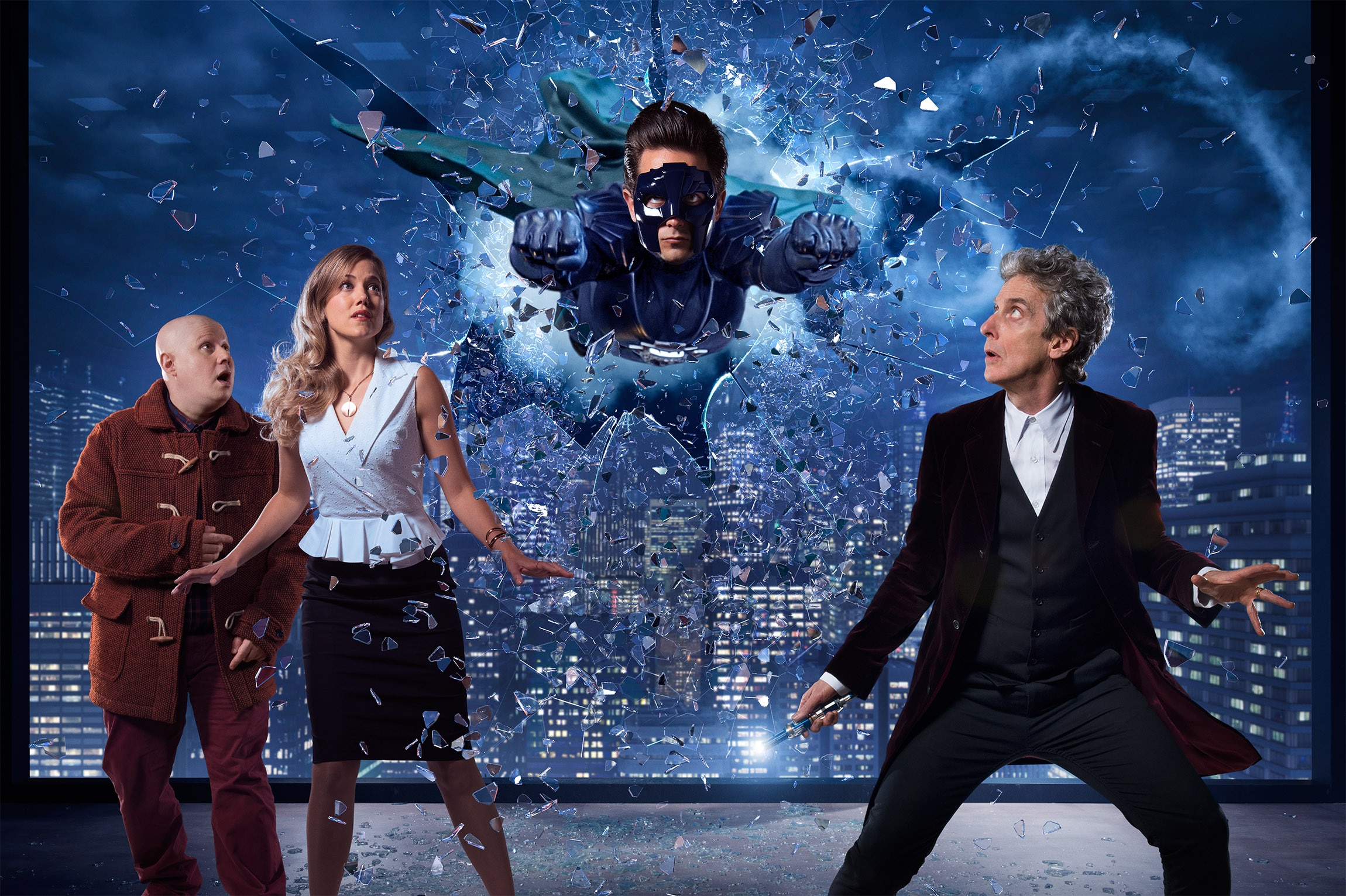 Download here
The cast for The Return of Doctor Mysterio includes:
Peter Capaldi (The Twelfth Doctor)
Matt Lucas (Nardole)
Justin Chatwin (Grant)
Charity Wakefield (Lucy)
Tomiwa Edun (Mr Brock)
Aleksandar Jovanovic (Dr Sim)
Watch a preview clip from the episode here.
The 60-minute Doctor Who Christmas Special is written by Steven Moffat, Executive Produced by Brian Minchin, Produced by Peter Bennett and Directed by Ed Bazalgette (The Girl Who Died / The Woman Who Lived).
The Return of Doctor Mysterio airs Sunday Dec 25, 5.45pm on BBC One