October 01, 2016
The Bradford Exchange have announced details of a stylish, highly-collectable timepiece for Doctor Who fans - the Doctor Who Time Vortex Mechanical Watch
This officially licensed exclusive has a gold-plated time spiral that pays homage to the opening title sequence of the Doctor's current adventures: the Time Vortex.
The Doctor Who Time Vortex Mechanical Watch has a miniature TARDIS swirling along it, blending classical and high-tech with Roman numerals on the clock face that tantalisingly reveal the visible inner workings of the watch's mechanical movement beneath.
Purchase the Doctor Who Time Vortex Mechanical Watch here.
Check out some images of this gorgeous new item below.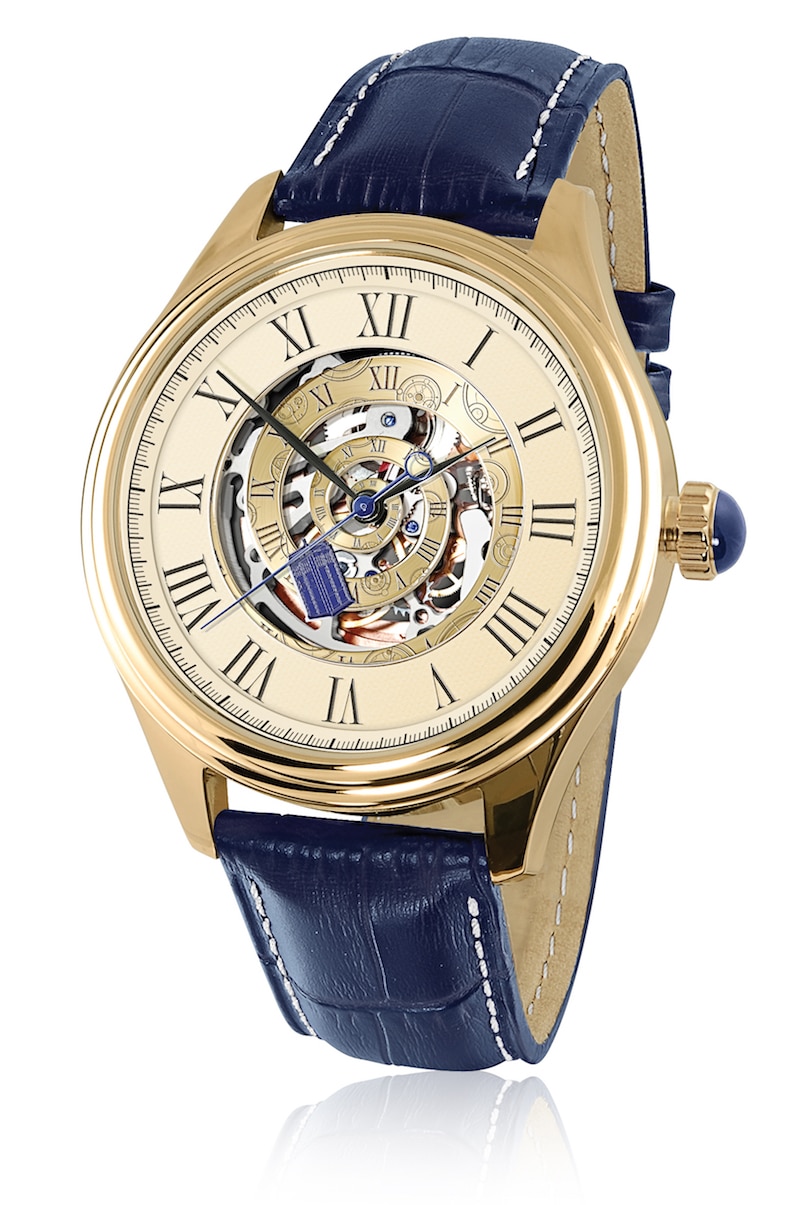 On the rear of the casing is engraved the name of the timepiece alongside Gallifreyan symbols. The TARDIS-blue leather strap makes this handsome, collectable watch a must-have for Who fans, and is exclusively available from www.bradford.co.uk.
This precision timepiece forms part of a wider collection of officially licensed Doctor Who items uniquely available from the Bradford Exchange. Over the coming months, other highly collectable, exclusive Doctor Who pieces will become available.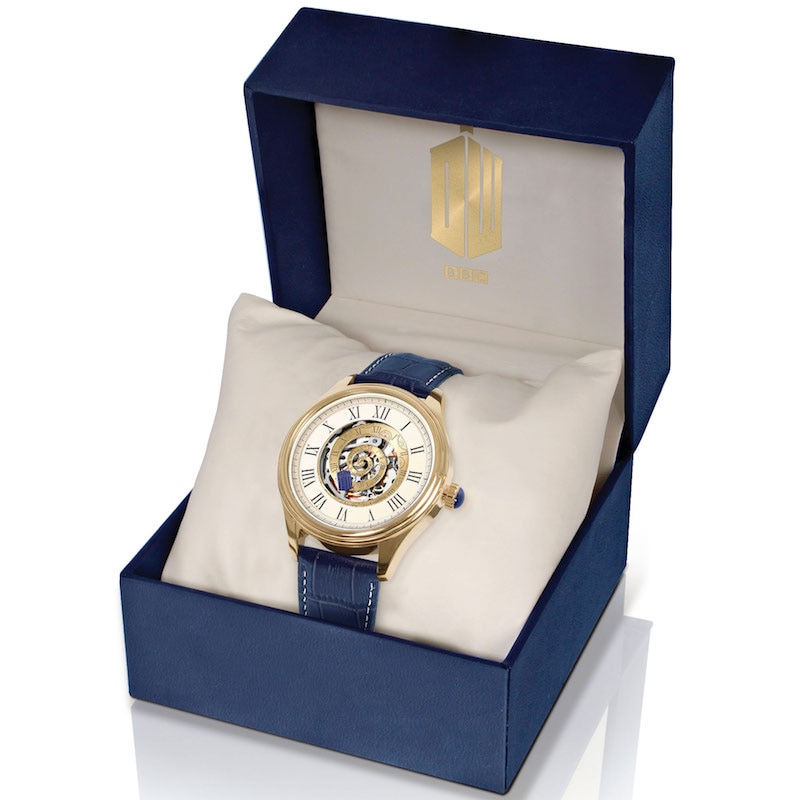 Exclusively available from the Bradford Exchange, this high-quality collectors' timepiece, official merchandise of Doctor Who, costs £149.95 and is available from today.
This is a unique and exclusive timepiece, so make sure you order as soon as possible to avoid disappointment via the website .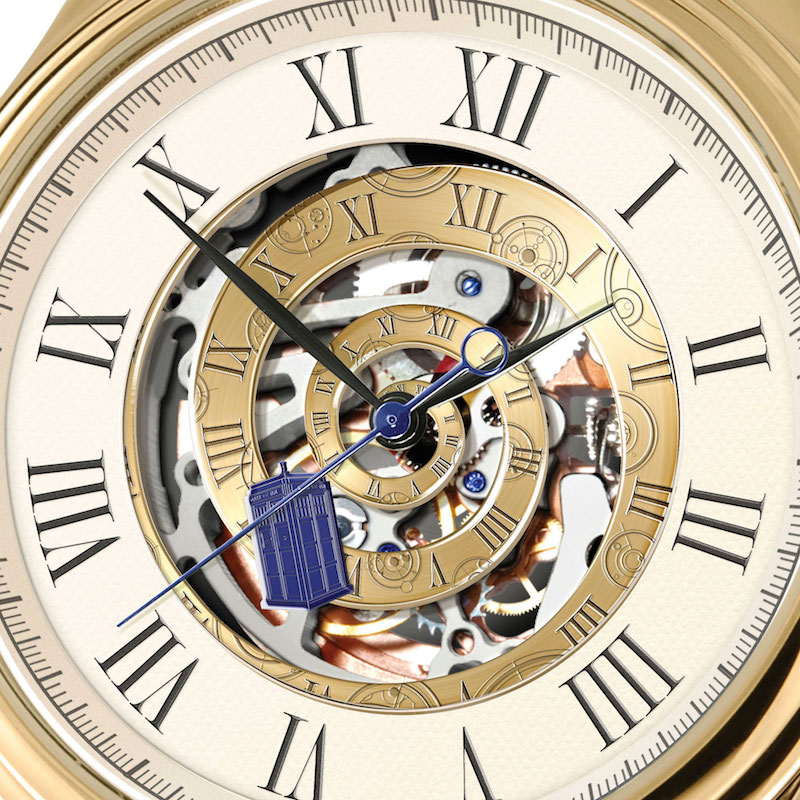 About The Doctor Who Time Vortex Mechanical Watch
This officially licensed collectable, exclusive to The Bradford Exchange features:
Full mechanical movement, exposing the inner workings of the watch.
A stunning face featuring Roman numerals and a gold-plated time spiral - the mysterious 'Time Vortex' - with a miniature TARDIS tumbling along it.
The attractive rear casing is engraved with the name of the watch and Time Lord symbols from Gallifrey.
It arrives within a custom-designed presentation case and is accompanied by a detailed Certificate of Authenticity.
With a quality TARDIS-blue leather strap, the watch face measures 1.65 inches (4.2 cm) in diameter (including casing), with a Strap measuring 7 inches (18 cm) in length by 0.75 inch (2 cm) in width.
As with all collectables, it comes with peace of mind of the Bradford Exchange's famous 120-day guarantee.