May 24, 2016
Big Finish, the company behind the fantastic range of Doctor Who audio adventures, have announced details of a new boxset that brings back orginal Torchwood cast members together.
Based on the Doctor Who spin-off series created by Russell T Davies, Torchwood: Outbreak is a three-part mini-series which sees Cardiff come under attack from a deadly virus.
Fan-favourite John Barrowman returns as Captain Jack Harkness and is is joined by original cast members Eve Myles as Gwen Cooper and Gareth David-Lloyd as Ianto Jones. All three appeared in the 2008 Doctor Who finale, The Stolen Earth / Journey's End.
Supporting the survivors of Torchwood Three are original series stars Kai Owen, as Rhys Williams, and Tom Price, as PC Andy Davidson. Further cast members will be announced soon!
This new adventure has been written by Guy Adams, Emma Reeves and AK Benedict, and is directed by directed by Scott Handcock. Torchwood: Outbreak takes place before the chilling events of 2009's Torchwood: Children of Earth.
Check out the amazing full cover and synopsis below: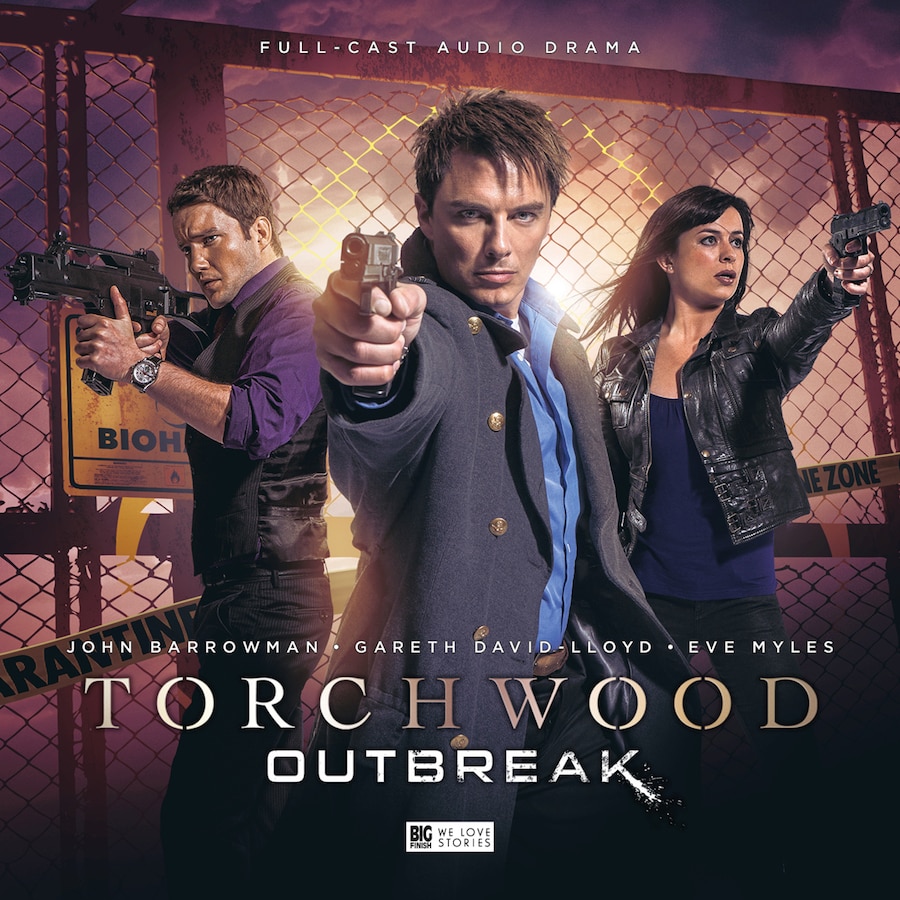 "First they know you, then you love, then you kill..."
A medical trial's gone terribly wrong, and one of the test subjects is loose on the streets of Cardiff. Within hours a virus is raging out of control and the bodies start piling up.
The Government scrambles to control the outbreak, but isn't too keen on anyone finding out the dark history of the virus. Captain Jack Harkness has encountered the infection before and knows that something alien is hiding inside it.
With the city sealed off and murderous mobs raging through the streets, Torchwood has to save something even more important than the human race.
Torchwood: Outbreak is available to pre-order today for just £20 on both CD and download
The four-disc box-set will also include an exclusive behind-the-scenes documentary, with CD orders also containing a digital copy, available immediately upon its release.
Big Finish's ongoing spin-off adventures continue in June with Torchwood: Moving Target, starring Indira Varma as Suzie Costello.
Torchwood: Outbreak will be released from Big Finish in November 2016. It will be available from other retailers on January 31st 2017. Visit the Big Finish site for more details.