January 14, 2020
Get all the details ahead of the next episode in Series 12, Nikola Tesla's Night of Terror.
'Nikola Tesla dreamed up the twentieth century before it happened!' 1903. On the edge of Niagara Falls, something is wrong at Nikola Tesla's generator plant. Who or what is sabotaging the maverick inventor's work? Has he really received a message from Mars? And where does his great rival Thomas Edison fit into these events? The Doctor, Yaz, Ryan and Graham must join forces with one of history's great minds, to save both him and planet Earth.
This episode also features new writing and directing talent to Doctor Who, with the episode written by Nina Metivier and directed by Nida Manzoor.
Chris Chibnall (Showrunner) says:
"We're thrilled that Doctor Who continues to attract some of the most exciting and dynamic talent working in television. Along with our returning faces, we're excited to welcome new members to the Doctor Who family. The Doctor Who team is crammed with British television's brightest writers and directors: we've adored working with them and can't wait to show you the explosive stuff they've created!"
Also starring in this episode are Goran Višnjić, Robert Glenister and Anjli Mohindra.
Robert Glenister said:
"I first appeared in Doctor Who in The Caves of Androzani at the tender age of 24 in 1984. Thirty-five years later I got to be in it again at the not so tender age of nearly 60. How time flies!"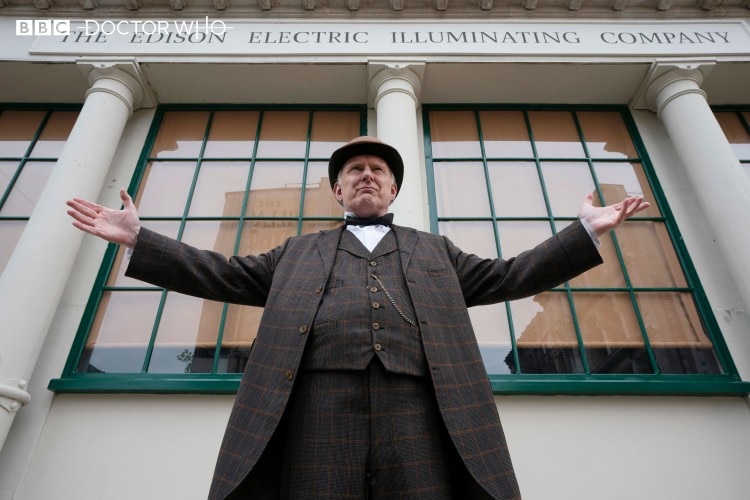 On appearing in Doctor Who, Anjli Mohindra says:
"As a huge fan of the last series, it's a bit of a dream come true getting to work opposite Jodie, Mandip, Tosin and of course after all these years, to work with Bradley again! There's something undeniably special about Jodie's Doctor, and to be bringing some terror to the joint was rather fun indeed."
Speaking ahead of his debut Doctor Who appearance, Goran Višnjić said:
"I've always been a huge fan of Doctor Who, so when the offer to play one of my favourite people in history came, it made me so happy to be part of the show and it turned into this awesome, dream job!"
Doctor Who - Nikola Tesla's Night of Terror is coming this Sunday 19th January at 7:10pm on BBC One, or on BBC America at 8pm ET, 7pm CT.