August 25, 2013
Spring 2014: Now available in the US! Find out more at dw-figurines.com.
Looking back thorough Doctor Who history by concentrating on many of the characters from the various incarnations of the show, the official figurine collection from Eaglemoss features classic characters from all 50 years, including the series' greatest monsters, all the Doctors, plus Daleks and Cybermen from every era!
Each figurine of this unique collection is cast in metallic resin for incredible detail, before being hand-painted and individually numbered. Each figurine recreates a specific moment from the TV series and is in perfect 1:21 scale.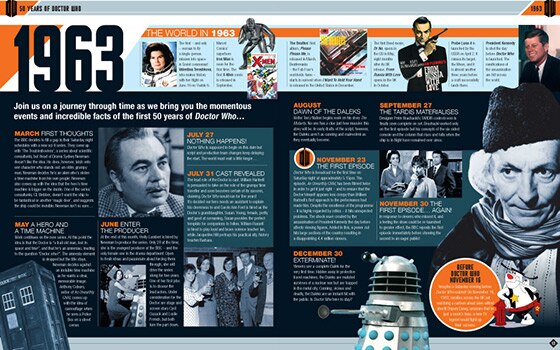 The official collector's magazine that accompanies each figurine explains how the character evolved. Plus get the inside story behind classic moments, explore 50 years of Doctor Who history, and discover the answers to some impossible questions.
Find our more at dw-figurines.com (UK | US), and watch the TV advert below: