May 30, 2013
May's exclusive Dark Bunny Tees designs celebrate the era of the Fifth Doctor, both taking their inspiration from his final story, The Caves of Androzani, where the Doctor and Peri find themselves in the middle of a drug war.
The first design is inspired by the Doctor's wearing of celery on his lapel, an affectation, which when questioned by Peri, turns out is to aid with his allergy to gases in Praxis range. If the gas is present in the air, he eats the celery.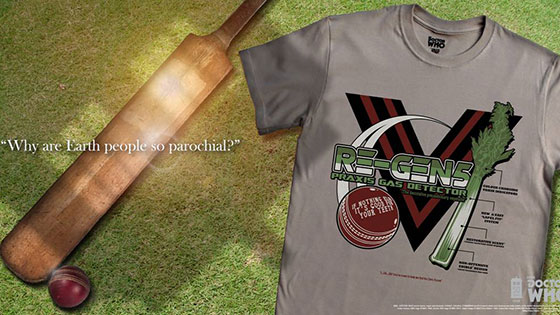 The Sirius Conglomerate sponsors the second tee design, featuring a Spectrox Refinery silhouetted against the twin planet rising on the horizon. In The Caves of Androzani, Spectrox was a deadly poison, that when heavily refined prevented the ageing process.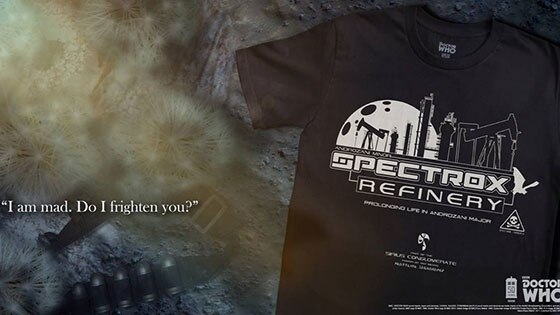 The designs are available now from the Dark Bunny Tees Doctor Who site.