September 21, 2020
A brand-new Doctor Who story anthology is coming this festive season! With new stories from Dave Rudden, this collection will be perfect for Doctor Who fans and, with a festive hook, ideal gift material in the festive season.
The Wintertime Paradox is available for pre-order ahead of its release on the 15th October 2020.
Pre-order The Wintertime Paradox now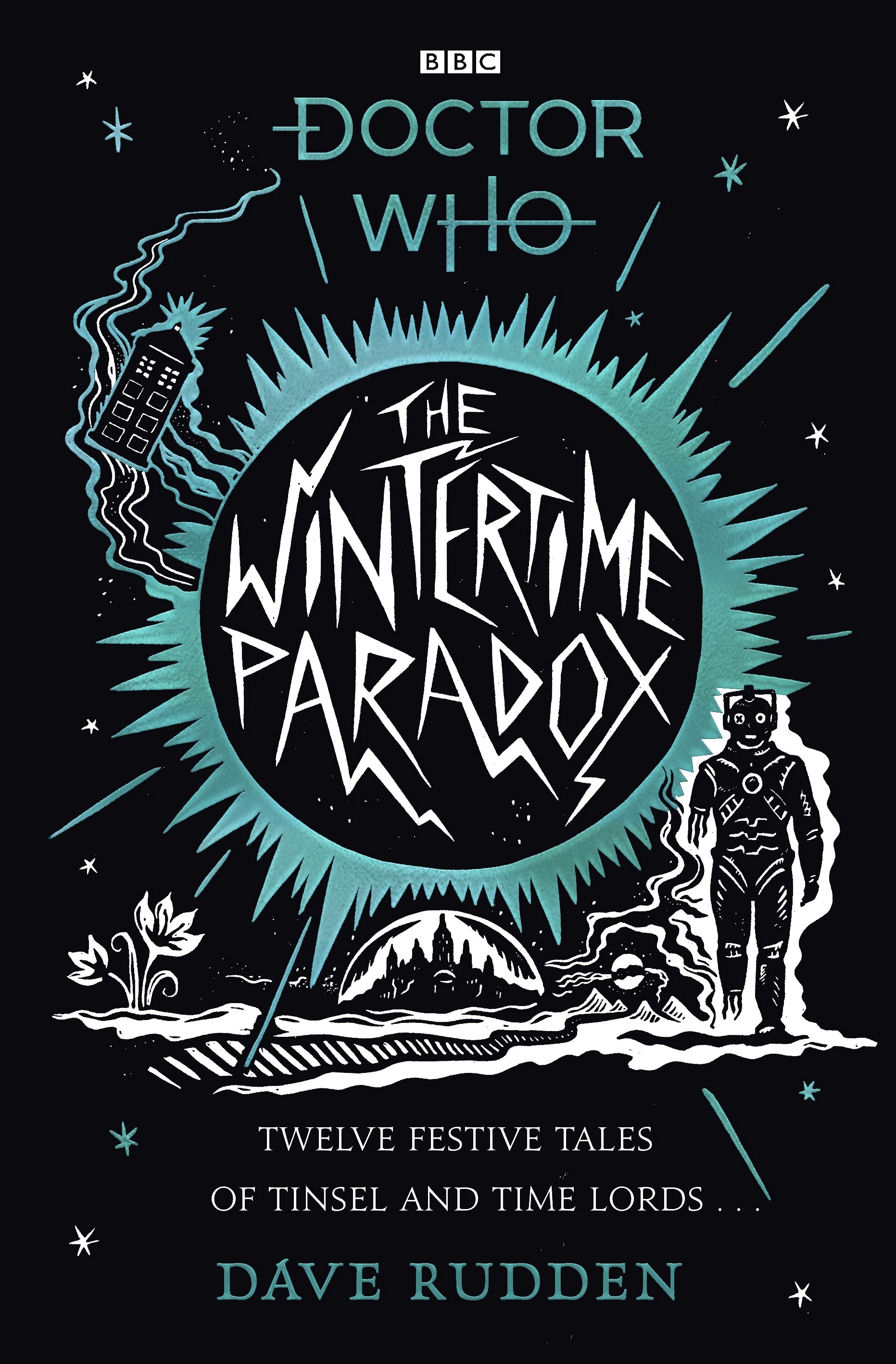 The incredible untold stories of Doctor Who Christmases past, present and future . . .
Did you know Davros and the Doctor met for three Christmases, on different planets, across time and space? Have you heard the one about the time the Plasmavores came to pay a festive visit? Or when Madame Vastra fought cyborgs from a Christmas future?

The perfect collection for the bleakest - and sometimes brightest - time of the year, these are the tales to get you halfway out of the dark . . .

This thrilling anthology presents a fantastic collection of adventures through time and space, featuring the best-loved characters and places from the Doctor Who world.
The stories included in the anthology are:
He's Behind You
Father of the Daleks
Inflicting Christmas
For the girl who has everything
Visiting Hours
We will feed you to the trees
Christmas with the Plasmavores
A Girl called Doubt
A perfect Christmas
Missing Habitas Frond
A Day to Yourselves
The Paradox Moon
And next month we will have an EXCLUSIVE story here on the Doctor Who website, titled Canaries by Dave Rudden that will tie-in to Time Lord Victorious.
This anthology is written by popular children's author, and lifelong Doctor Who fan, Dave Rudden, author of Twelve Angels Weeping.
Dave Rudden is a former actor, teacher and time-displaced Viking currently living in Dublin. He is the author of the award-winning Knights of the Borrowed Dark trilogy, and enjoys cats, adventure and being cruel to fictional children. On writing a second anthology of stories, Dave said:
"It's a huge honour (one I still can't quite believe) to be invited once again to add to the sprawling wonder that is the universe of Doctor Who. There's nothing like it in fiction, and no character at all like the Doctor. I hope fans enjoy reading The Wintertime Paradox as much as I enjoyed writing it."
Pre-order The Wintertime Paradox now ahead of its release on the 15th October 2020