September 16, 2021
Whether exploring the cosmos or rustling up cookies in the TARDIS oven with Vortex energy, there's always a chance to grow your Doctor Who Collection!
Here's your first look at what's coming soon from Hero Collector.
You can get all of these figures, and much more from Hero Collector's Doctor Who shop, here.
Extermi-bake!
These official Doctor Who baking sets bring out-of-this-world treats within reach of even the novice baker! Each set includes all the equipment and instructions (plus online videos) fans need to bake up Gallifreyan goodies – just add ingredients!
Doctor Who: Monsters: Cookie Cutter and Tea Towel Set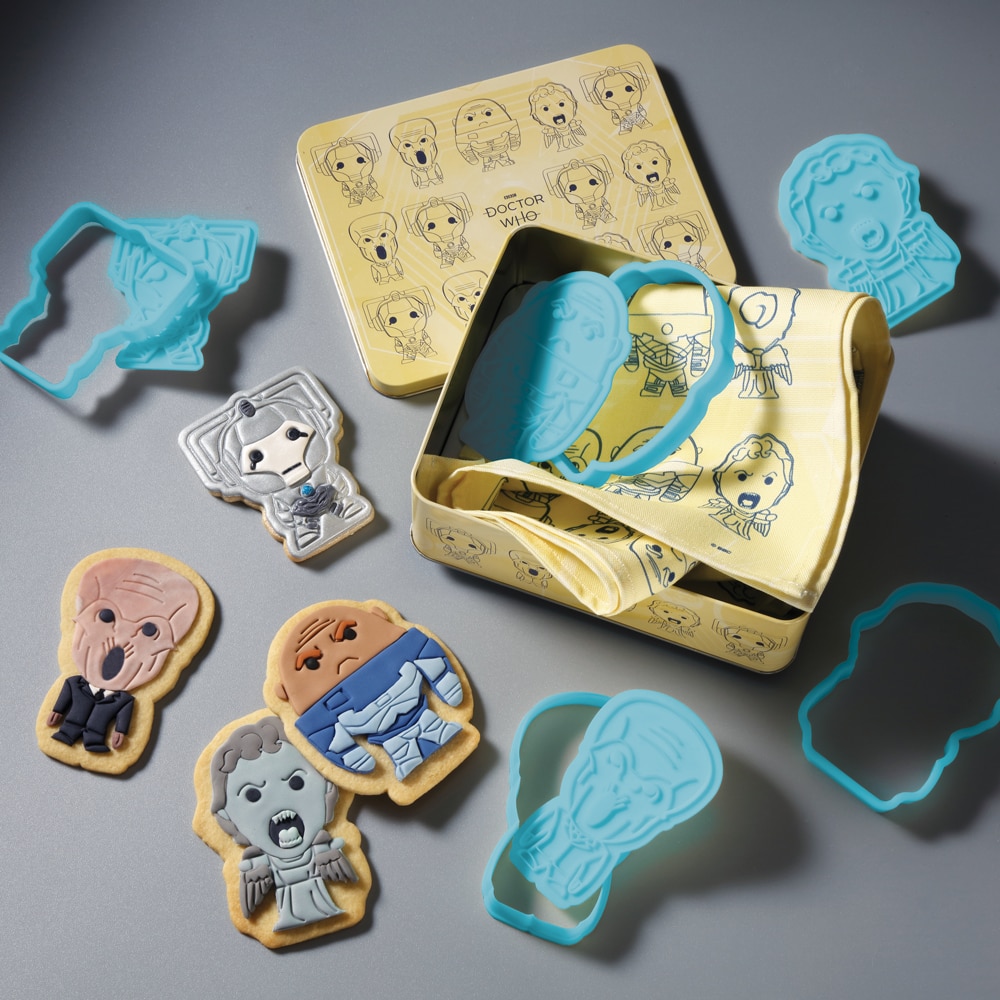 Fill your teatime with terror! With step-by-step recipes, icing guides, a stylish tea towel and four marvellous monster cookie cutters, this Doctor Who Baking Tin contains everything you need to get started making your own terrifying treats. This kit includes fun chibi-style reusable cookie cutters for Cybermen, Sontaran, Weeping Angel, and Silence.
Tea Time Lords: Cookie Cutters and Tea Towel Set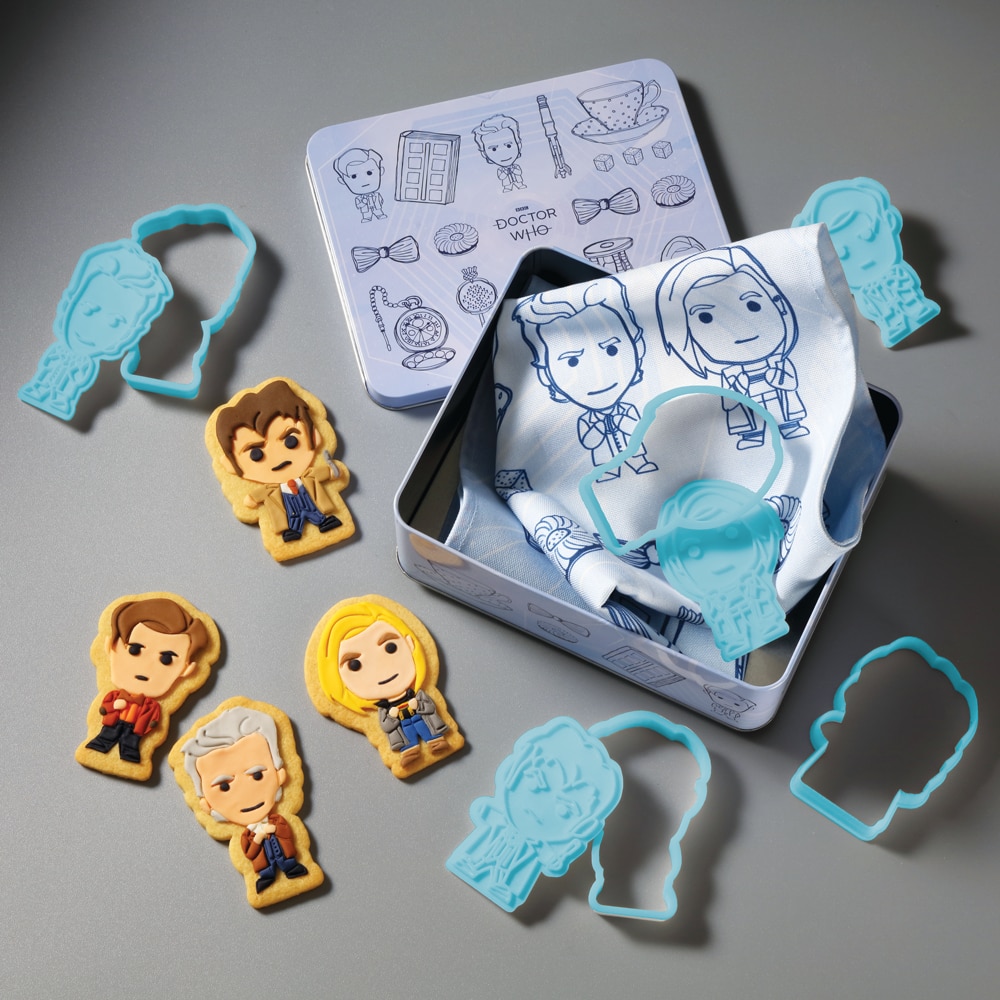 Tea time with the Time Lords! This stylish cookie tin contains four reusable cookie cutters in the shape of the Tenth Doctor, Eleventh Doctor, Twelfth Doctor, and Thirteenth Doctor – plus a high-quality Doctor Who tea towel and a step-by-step recipe booklet, including icing instructions. Perhaps it's bigger on the inside?
Pieces of Eight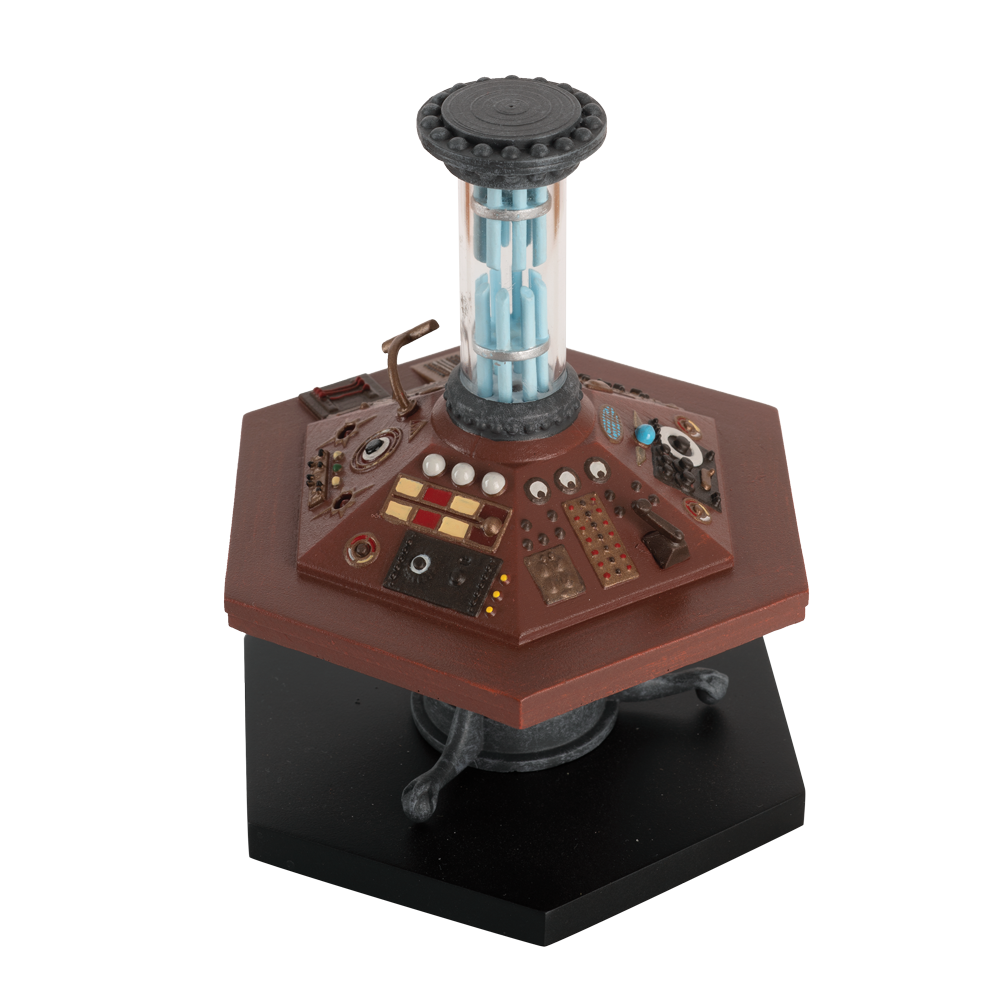 The 1996 Doctor Who TV movie featured a new design for the TARDIS' interior, which now resembled a large pseudo-Victorian parlour littered with clocks, candles, bookshelves, and furniture. This console lay at its heart, enclosed by looming metal pillars and topped with a massive astronomical scanning system.
Inspired by H. G. Wells' The Time Machine, this console's steampunk sensibilities saw it revived in numerous audio books and novels starring the Eighth Doctor and Seventh Doctor.
You can get all of these figures, and much more from Hero Collector's Doctor Who shop, here.