January 07, 2018
Big Finish have announced details of a new four-part audio series for the Eighth Doctor starting in Aprl 2018. Ravenous features Paul McGann as the Eighth Doctor, with some familiar faces from the past, over the course of an impressive four box sets.
The Doctor will cross multiple timelines, and meet old acquaintances and familiar foes in these adventures, including ally Sir Winston Churchill (with Ian McNiece reprising his role from the Eleventh Doctor era) and the return of a classic villain from 1988's The Happiness Patrol, the Kandyman (played by Nicholas Rowe, recently seen in The Crown with former Doctor Matt Smith).
Check out the trailer and details of Ravenous below.
"We are the forgotten women, Helen. Ignored. Put down. Never allowed to prove our worth. And yet together… together… we can be the most important people in history."
Their Finest Hour by John Dorney
How to Make a Killing in Time Travel by John Dorney
World of Damnation by Matt Fitton
Sweet Salvation by Matt Fitton
Following the events of Doctor Who: Doom Coalition, Gallifrey, the universe and Time itself had been saved, but at great cost.
The Doctor lost one of his companions. Helen Sinclair (Hattie Morahan), an academic from 1960s England, was left trapped in time and space with the Eleven (Mark Bonnar), a mad, homicidal Time Lord retaining the personalities of his previous multiple regenerations. Now, the Eighth Doctor (Paul McGann), joined by Liv Chenka (Nicola Walker), must hunt through time and space to find their former companion.
The guest cast of Ravenous, pictured below.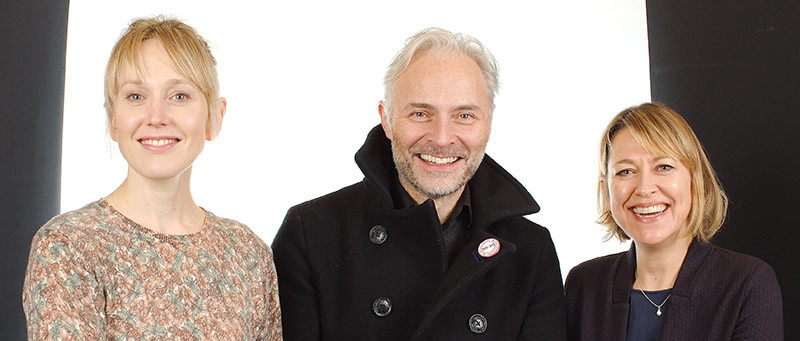 Ravenous 1 will be available from April 2018 – pre-order here.
Check out the Big FInish site for bundle deals.