September 17, 2018
A second trailer has dropped for the upcoming series of Doctor Who, starring Jodie Whittaker as the Thirteenth Doctor, revealing never-before-seen moments from the from the new series which starts 7th October.
The 60" trailer opened up on a series of shots showing a variety of alien worlds and the new Doctor, in her colourful costume, emerging through a cloud of dust on a desert landscape. The trailer then changes gear, swapping the cinematic score for an upbeat pop track, and we see with the Doctor and her new friends running around, dodging explosions and, in the Doctor's words, "fixing" the universe;
"Sometimes I see things need fixing, and I do what I can."
Eagle-eyed fans may have noticed a change in cinematography – the production team is employing different lenses (Cooke anamorphic Prime lenses and Angenieux Optimo anamorphic zoom lenses) and cameras (Arri Alexa XT and Alexa Mini) to achieve that result.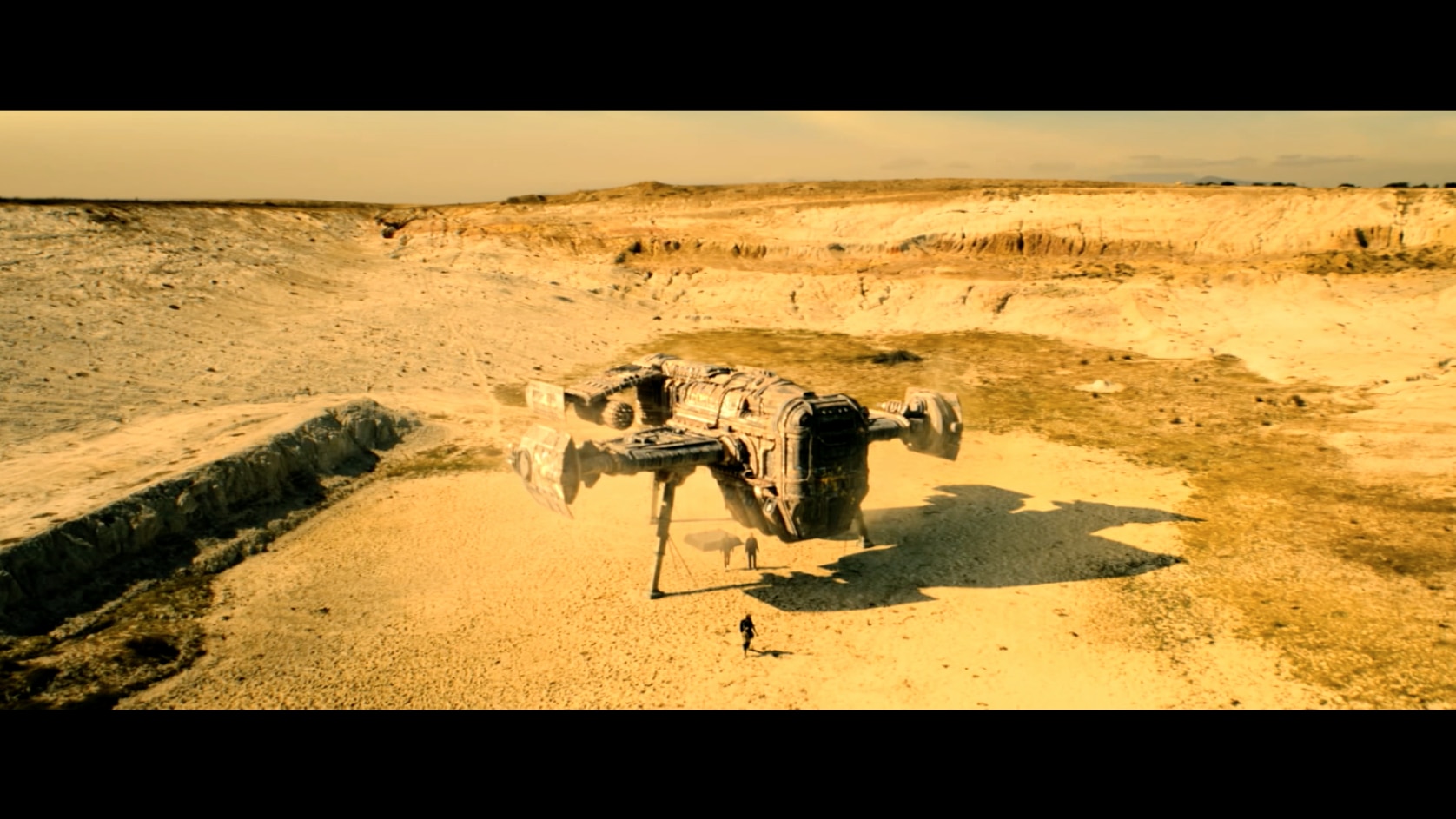 Visuals seem to be high on the agenda for the new team and earlier this year at the San Diego Comic-Con Doctor Who panel, showrunner Chris Chibnall commented on the balance between CGI and practical effects in the new series:
"We were very keen to make sure nothing feels too digital."
Executive Producer Matt Strevens added:
"That was a big thing for us. Look at people like JJ Abrams and Spielberg, and they love practical in-camera stuff. We love that as well and what we've tried to do is balance digital effects which look incredibly realistic with visceral stuff."
Whilst the upcoming series is all-change with a new cast, a new showrunner and a new production team, one thing that will definitely remain is the amount of running and explosions onscreen, something that has been a key feature in Doctor Who since its debut in 1963.
Here are some of the excited reactions from fans on Twitter after the trailer landed:
The new series of Doctor Who consists of 10 episodes with a stand-alone story each and launches on Sunday 7th October. Release date varies by country - check local listings.