May 02, 2017
Doctor Who Magazine - issue 512, out now - interviews writer Jamie Mathieson about his forthcoming episode for Doctor Who Series 10, Oxygen. And the man behind 2014's Mummy on the Orient Express is out to scare again.
Sign up here to the Doctor Who newsletter for EXCLUSIVE offers
Mathieson, who also wrote Flatline (2014) and The Girl Who Died (2015), chatted to DWM about showrunner Steven Moffat's desire to "redefine" space in an "out-and-out space adventure" as he felt it had got "too safe" in Doctor Who. Jamie said:
"Steven wanted to make space dangerous again…
If you haven't prepared properly, you will die out there. He wanted to strip it back to basics. So that was the original brief, and the more we talked about it, the more we thought of space as the monster, separate from the other monsters we'd have."
He added:
"You want a Doctor Who where people can say, 'This is going to scare my kids rigid, and should I allow them to see this?'"
On the exact science of the episode, Mathieson was keen to go for a realistic depiction as opposed to a "man-in-the-street version" of space. Rather than going for space being cold, Oxygen reflects the fact that pressure in a vacuum means that the boiling point of liquids goes down. The writer tells DWM:
"So you don't freeze, you boil – but you boil at less than 100 degrees. It's an odd thing to get your head around. We spend a whole scene talking about what space is really like, and it's a good way of setting up the peril and foreshadowing something that happens to Bill…"
But there's more to Oxygen, which airs from May 13, 2017 around the world, than science, space and boiling points; Jamie comments:
"There's a political, capitalism side to the story where the bottom line is that human life is not worth much. I'm glad it's in there. The episode manages to be a little cerebral, a little political, but hopefully also a thrill ride."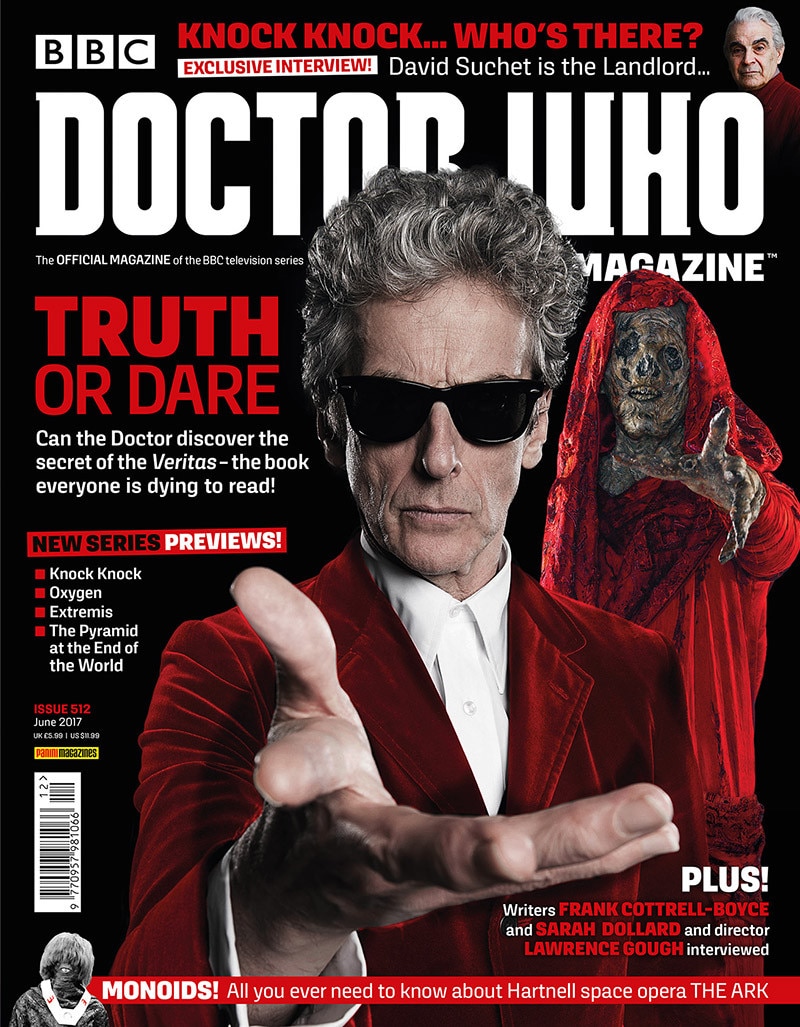 Doctor Who Magazine also previews three more episodes from Series 10, complete with interviews with its stars and writers, for more details click here.
DWM 512 is on sale now - click here for 25% off a digital subscription.