October 02, 2018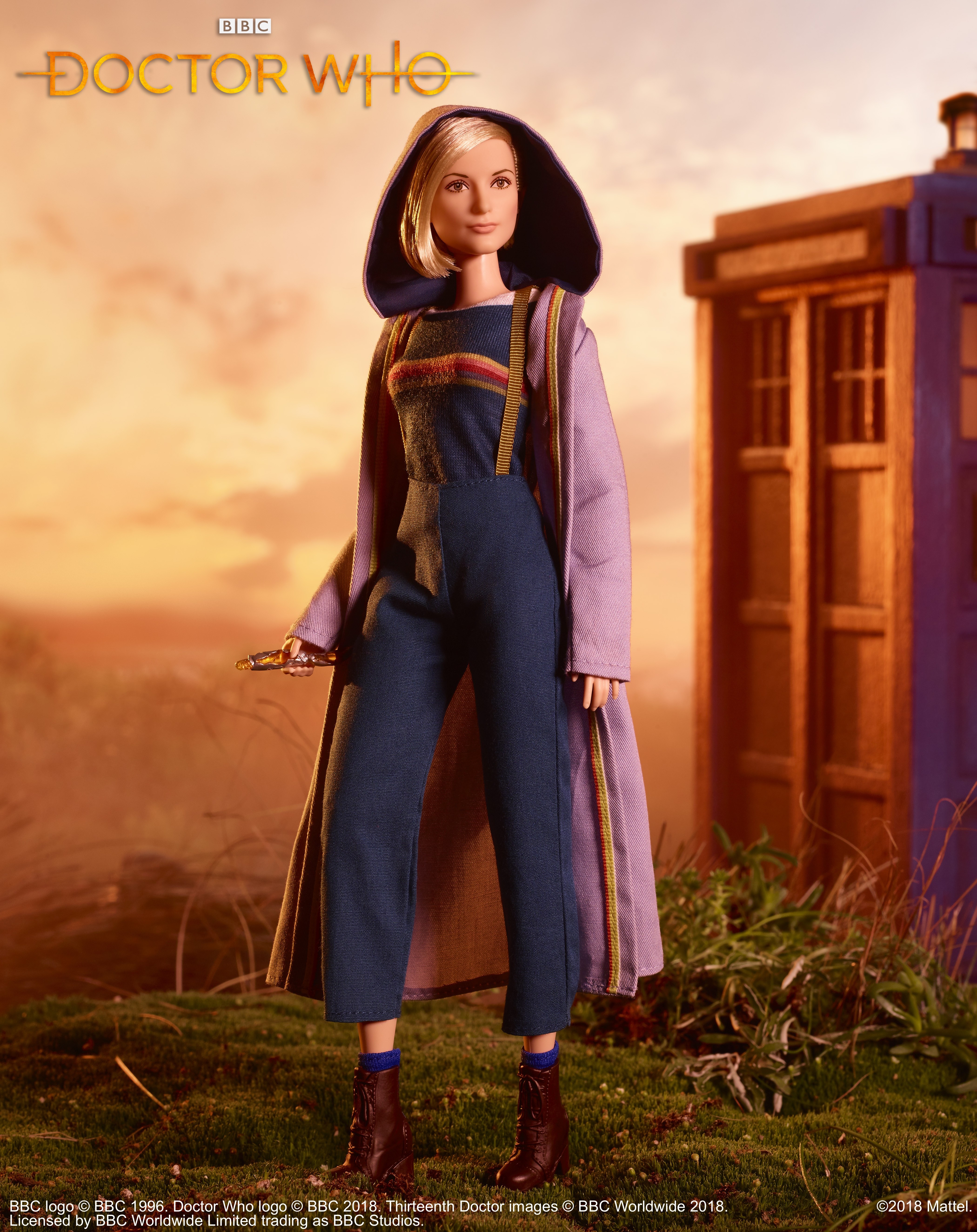 BBC Studios and Mattel have partnered to release the first ever Doctor Who Limited Edition Barbie® doll. This collectable has been created in celebration of the new series of Doctor Who, starring Jodie Whittaker, which premiered on BBC One on Sunday 7th October at 6.45pm.
Pre-sale starts tomorrow, 8th October 2018, available via Forbidden Planet.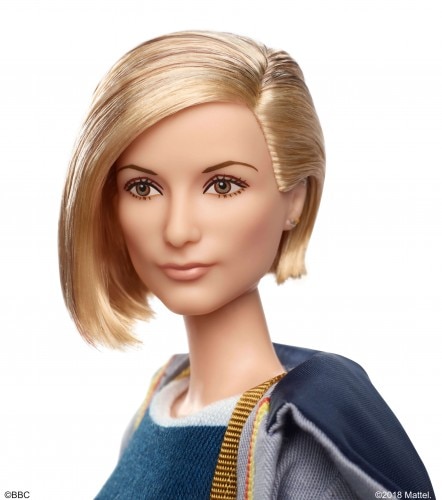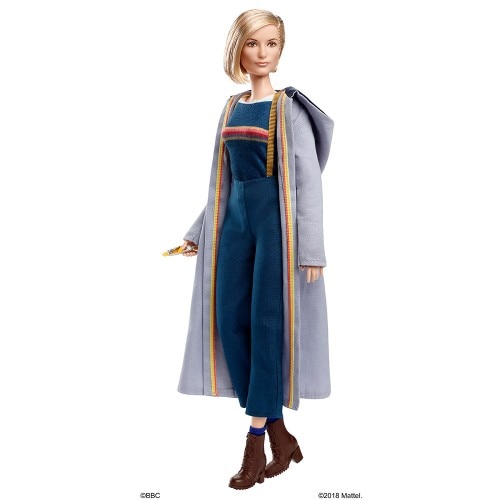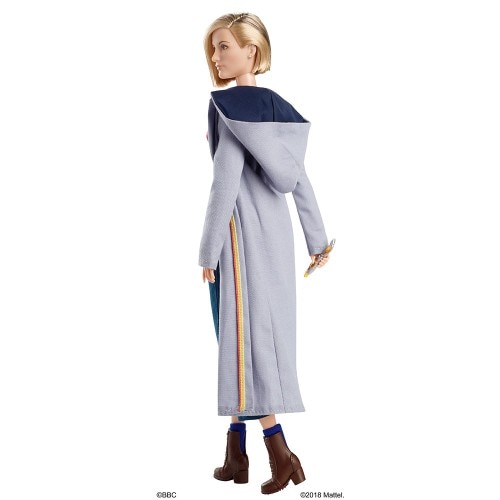 Exploring the universe, the Doctor Who Barbie® wears a rainbow-striped t-shirt, paired with cropped trousers and a trench coat. Additional, true-to-character details include Doctor Who signature braces and lace-up boots. With sonic screwdriver in hand, this collectable Barbie® doll is fully posable and sculpted to the likeness of her onscreen character.