July 23, 2016
Filming on Doctor Who Series 10, due to air next year, continues and we have a behind-the-scenes look at a location for the new episodes.
Peter Capaldi and Pearl Mackie, who plays new companion Bill, have been snapped whilst shooting Episode 2 of Series 10 at the City of Arts and Science Museum in Valencia.
Last month, Pearl was pictured with Peter and Matt Lucas filming at Cardiff University (which was doubling for Bristol University) - take a look .
Below you can see the full image of Capaldi and Mackie in Valencia.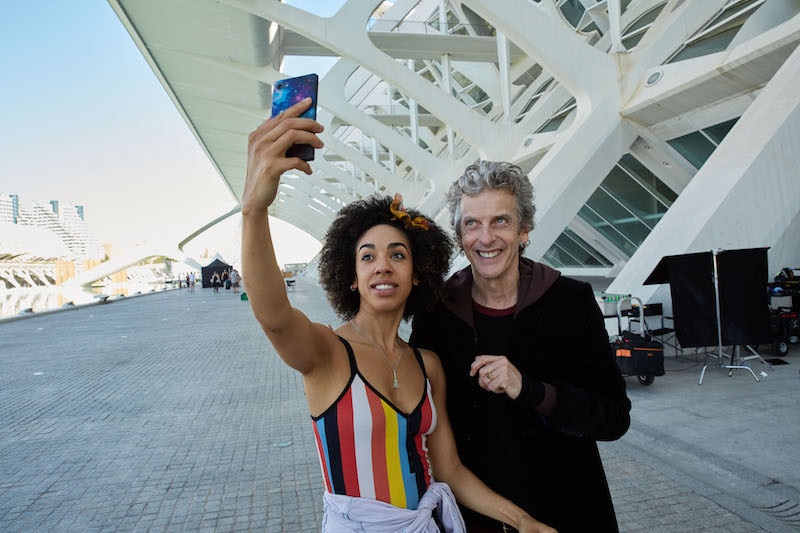 Read more about Doctor Who Series 10 here.
This is not the first time Doctor Who has shot in Spain. Planet of Fire, The Two Doctors, Asylum of the Daleks, A Town Called Mercy and more have all used Spanish locations. Read all about the Doctor's European excursions here.
Doctor Who Series 10 airs on televisions around the world in 2017