May 03, 2017
Starting this week in the UK, is a new comedy which stars former Doctor Who actor Samuel Anderson – otherwise known as Danny Pink.
Titled Loaded, Anderson plays a flamboyant entrepreneur who, along with his three friends, becomes a multi-millionaire overnight after selling their start-up videogame company. Amid a raging hurricane of money, excess and "millionaire's guilt", Loaded is about friendship, ambition, gluttony, the peculiar British distaste for other people's success and how money can put even life-long friendships to the test.
In the UK, fans can catch Loaded on Channel 4 from May 8 whilst the show will air on AMC in North America later this year.
Here's a picture of Samuel Anderson from the first episode...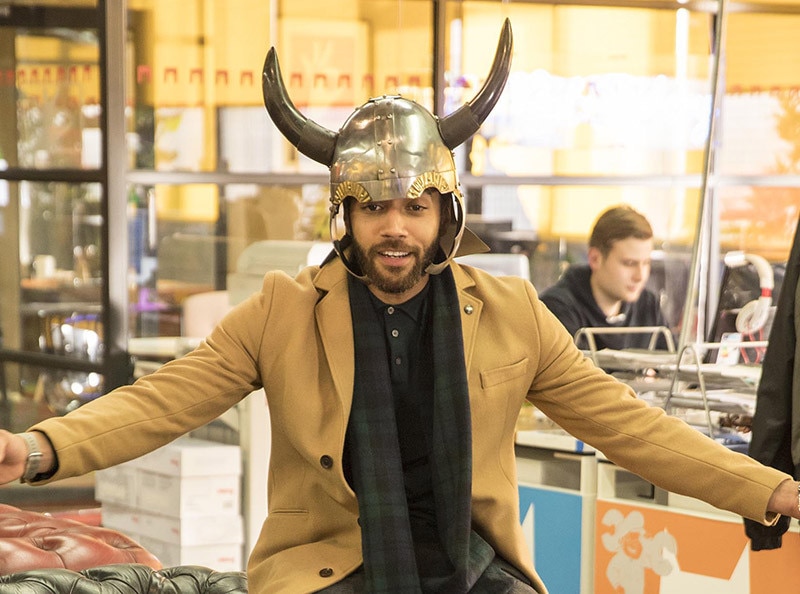 As you can see, Anderson plays a very different character to that of the Coal Hill School teacher and boyfriend of Twelfth Doctor companion, Clara Oswald (played by Jenna Coleman), seen in Doctor Who: Series 8.
Loaded also stars: Jim Howick (Horrible Histories, Broadchurch), Jonny Sweet (C4's Babylon), Nick Helm (BBC Three's Uncle), Mary McCormack (ER, The West Wing) and Aimee-Ffion Edwards (Peaky Blinders).
Check out the trailer for Loaded below:
PLEASE NOTE: Loaded includes material not suitable for younger Whovians