April 04, 2017
Coming later this year from BBC Books is a wonderful new book packed full of 'paper dolls' celebrating all eras of Doctor Who.
Check out the cover art and what's inside below.
Take a romp through time and space with this fantastic collection of Doctor Who paper dolls.
Hours of crafty fun to be had, with 26 dolls – including all 12 Doctors and a range of companions and characters, from Rose and Donna to Missy and new companion Bill – and over 50 different outfits to change them into.
Learn the secrets behind the costumes, with insights from the actors and producers, and find out how to take your own dress-up to the next level with cosplay tips from Doctor Who: The Fan Show's Christel Dee.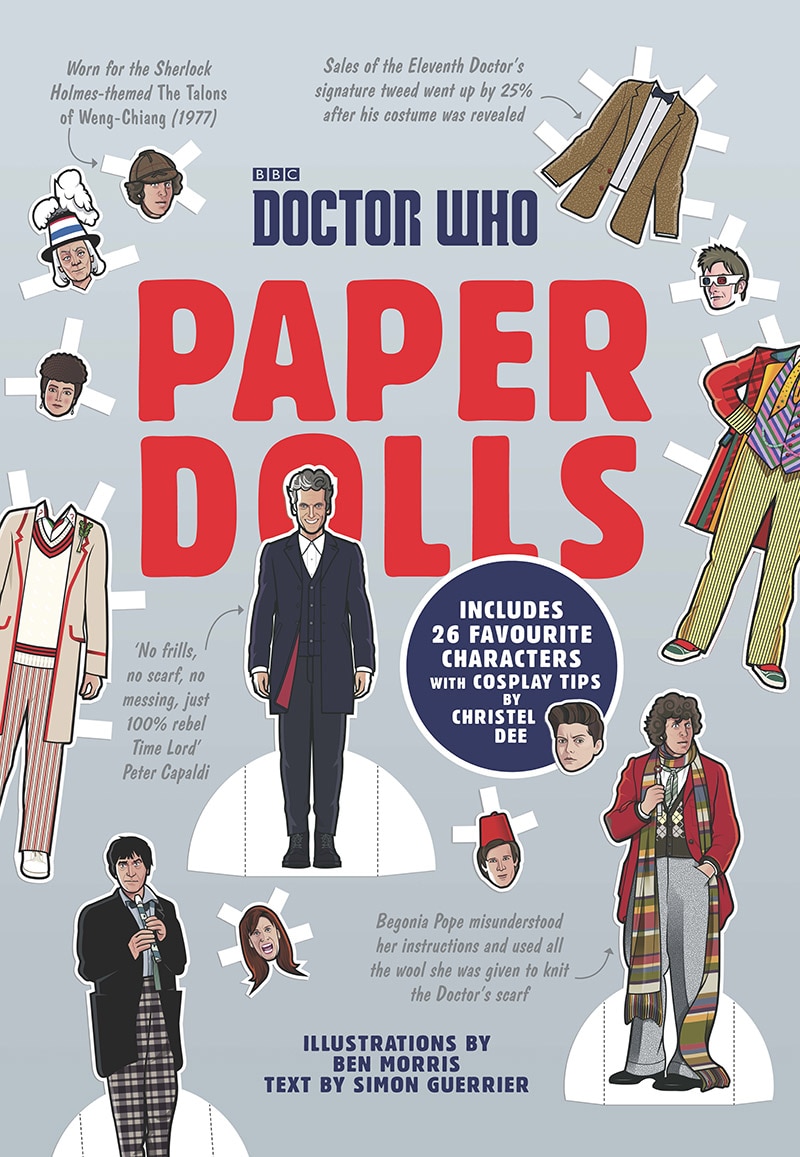 ABOUT THE AUTHORS
Simon Guerrier is co-author of Whographica and The Scientific Secrets of Doctor Who, and has written countless Doctor Who books, comics, audio plays and documentaries.
Ben Morris has illustrated for Radio Times, Sunday Times and The Scotsman, and is a regular contributor to Doctor Who Magazine. He has created dozens of character icons and puzzles for Doctor Who Adventures.
Christel Dee is the presenter of Doctor Who: The Fan Show. A cosplayer, convention enthusiast and long-time Whovian, her popular YouTube channel features interviews with fans and cosplayers.
Doctor Who: Paper Dolls is published August 24, 2017 — pre-order here.