May 14, 2013
Clara actress Jenna-Louise Coleman has hinted at how her character has met Doctor so many times, in an interview published in the new issue of Radio Times.
Speaking of this season's final episode, The Name of the Doctor, she says: "In the beginning we see a Clara in the 60s, 70s and the 80s so there are a lot of costume changes, which I love. Always one for a bit of dressing up, me. Love a red carpet. Richard E Grant is back with his evil Great Intelligence, the Doctor's greatest secret is revealed, all of his friends rally round to protect him and we finally understand why the Doctor has met Clara so many different times."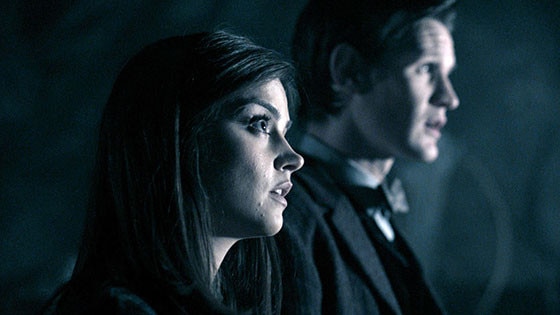 She goes on to discuss how she's found Doctor Who fandom, what people do with her action figure and what it's like to work with Matt Smith.
Coleman was introduced to the series in the 2012 episode Asylum of the Daleks, where she played the doomed Oswin Oswald. She returned in The Snowmen Christmas special as a Victorian barmaid/governess called Clara, before making her permanent debut in The Bells of Saint John earlier this year.
This week's issue of Radio Times is in UK shops from Tuesday 14 May.