September 01, 2013
The ninth instalment in a series of short ebooks celebrating Doctor Who's 50th anniversary will be written by Charlie Higson – actor, comedian and author of the phenomenally successful Young Bond books and the cult thriller series, The Enemy.
The Beast of Babylon features the Ninth Doctor as played by Christopher Eccleston, and is available to pre-order now from these retailers (these links take you to sites outside of our control):
"When a girl called Ali pockets a silver orb that falls from the sky, little does she realise it's her ticket to seeing the universe! Desperate to retrieve the mysterious object, the Ninth Doctor agrees to let her join him on a dangerous trip to ancient Babylon. Together they must join forces to stop a giant Starman from destroying Earth before it's too late!"
Charlie Higson commented: "I grew up with Doctor Who and have always been a massive fan so it's a great honour to be involved in this anniversary celebration. Russell T Davies did a great job of rebooting the series with Christopher Eccleston so to be able to write the Ninth Doctor story was a great opportunity to say thanks to the Doctor and thanks to Russell."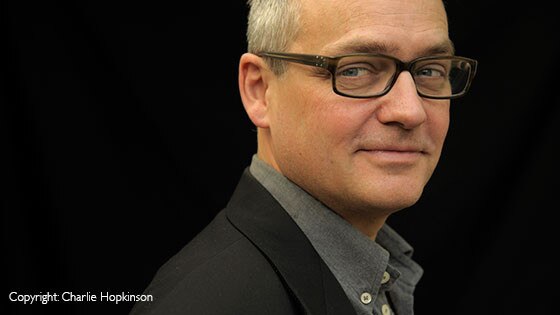 Charlie Higson is a successful author, actor, comedian and writer for television and radio. He penned the phenomenally successful Young Bond series which has sold over a million copies in the UK alone and been translated into over 24 languages. The first novel in his bestselling cult thriller series, The Enemy, was published to critical acclaim in 2009. It was followed by The Dead (2010), The Fear (2011) and The Sacrifice (2012).
In partnership with Paul Whitehouse, he created hugely successful comedy series The Fast Show, in which he also appeared. Other TV works include The Harry Enfield Television Programme, The Smell of Reeves and Mortimer, Shooting Stars, Randall and Hopkirk (Deceased), the film Suite 16 and Swiss Toni.