December 18, 2016
The Doctor Who Magazine Yearbook 2017 is a 100-page special edition, packed with all-new content - and it's available now!
There are exclusive interviews with the cast of the recent spin-off Class and the crew of the 2017 series of Doctor Who.
The director and costume designer of Friend from the Future describes the making of the mini-episode, and there is an extensive section of tributes to Doctor Who luminaries who passed away during 2016.
Elsewhere there are round-ups of the year's Doctor Who-related books, records and Big Finish releases, along with a report from November's launch event for the new The Power of the Daleks animation.
Editor Marcus Hearn says:
"Even though there wasn't a new television series in 2016, Doctor Who never stands still. This is our review of the year, and there's been so much activity – from the BBC, its licensees and the fan community – that we've had a job squeezing it all in!"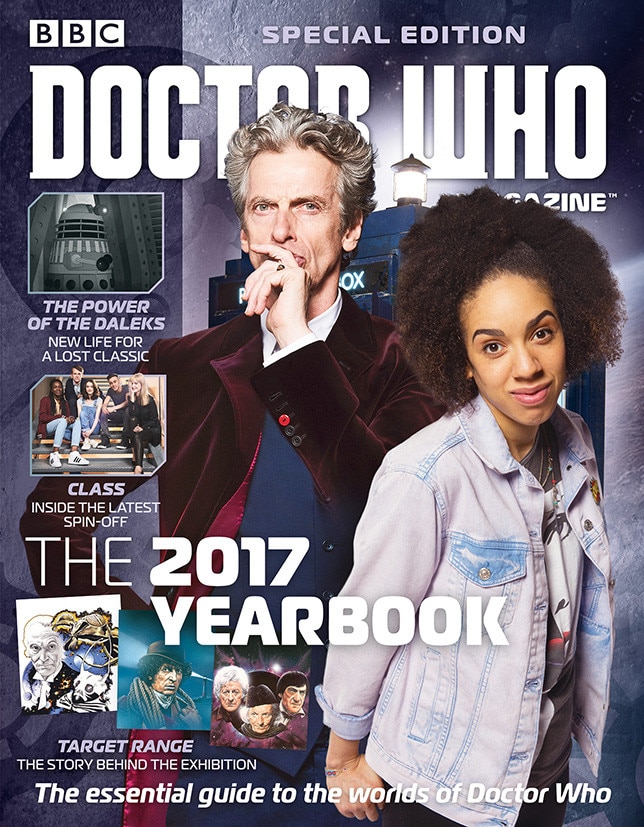 Doctor Who Magazine Special: The 2017 Yearbook is on sale now, price £5.99.