May 23, 2016
If you've seen the cover to the latest issue of Doctor Who Magazine, a very special issue No. 500, then you will have rejoiced in its awesome cover - current Doctor Peter Capaldi recreating Fourth Doctor Tom Baker's very first cover back in 1979 (when it was known as Doctor Who Weekly).
You can check it out the full cover here in all its Capaldified glory, along with all the details of what you can find inside.
DWM editor Tom Spilsbury tells us how this wonderful event came to be. Our huge thanks to Tom and Doctor Who Magazine for these fantastic photographs.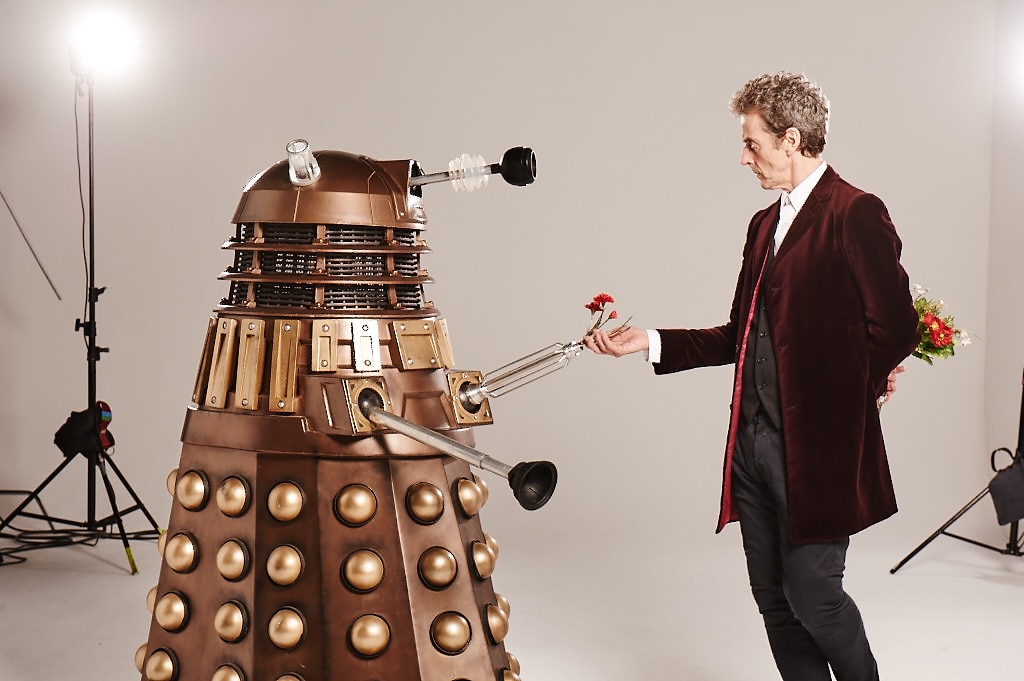 It was always going to be a big challenge to decide what the cover for the 500th issue of Doctor Who Magazine should be. But the truth is, I've always known, in the back of my mind. I've been the editor of DWM since Issue 387 back in 2007, so I had the privilege of editing the 400th issue too. On that occasion, we asked David Tennant to pose with a copy of the magazine, so we could superimpose the same image back with a 'Droste' cover-within-a-cover effect. It was a lot of fun. But for the 500th we needed something bigger. Something better. And something which somehow paid tribute to the past, as well as celebrating the present.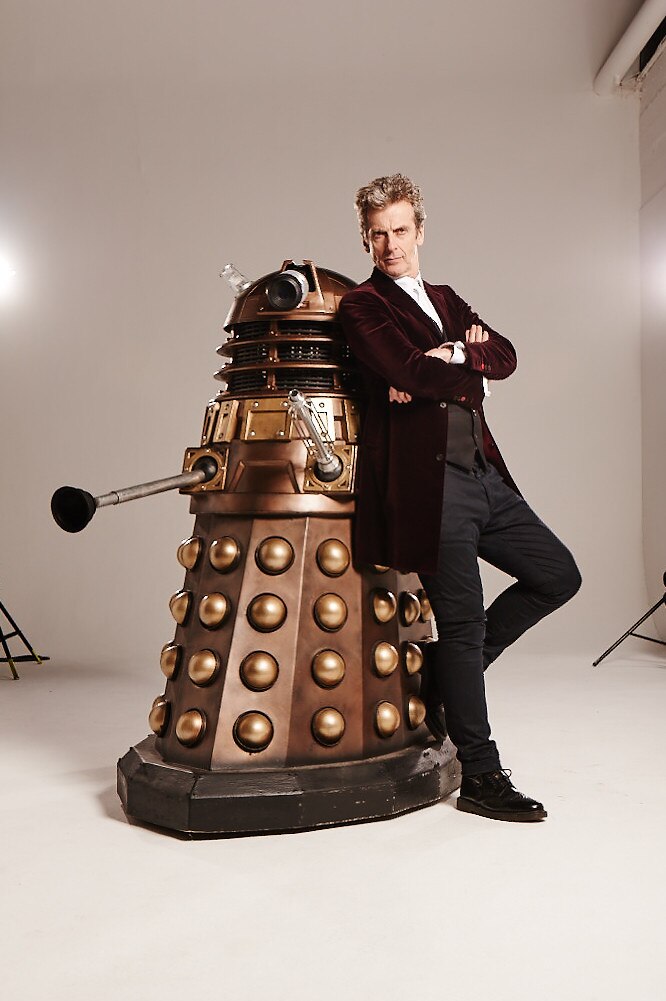 The first issue of Doctor Who Weekly, published in October 1979, had featured an absolutely terrific cover. The Doctor – then in the form of Tom Baker – with a Dalek! Along with the classic 'diamond' logo, that cover may just be the most perfect Doctor Who image ever created. In total, 154 (out of 499) editions of the mag had featured a version of that diamond logo – making it, for many readers, THE logo of Doctor Who Magazine. We had to revert to our roots. It was the right thing to do!
The photoshoot with Peter Capaldi actually took place last autumn. As photoshoots go, it wasn't the most complicated thing to capture – one actor and one Dalek. Easy! The photographer, Ray Burmiston, is fantastic, and a joy to work with. But the tricky part came with trying to line everything up correctly, so that Peter matched Tom's position as closely as possible. Truth be told, we had to cheat a tiny bit in Photoshop, just to move Peter over very slightly. You can't tell, can you?
Peter was, of course, an absolute professional – taking a couple of glances at the copy of Issue 1 I'd brought along with me, and then capturing Tom Baker's expression perfectly, making sure his hands were in just the right position. Twenty-first century Daleks have rather bigger lights on their head than their 1970s counterparts, of course, but I think we managed to navigate around that problem very successfully!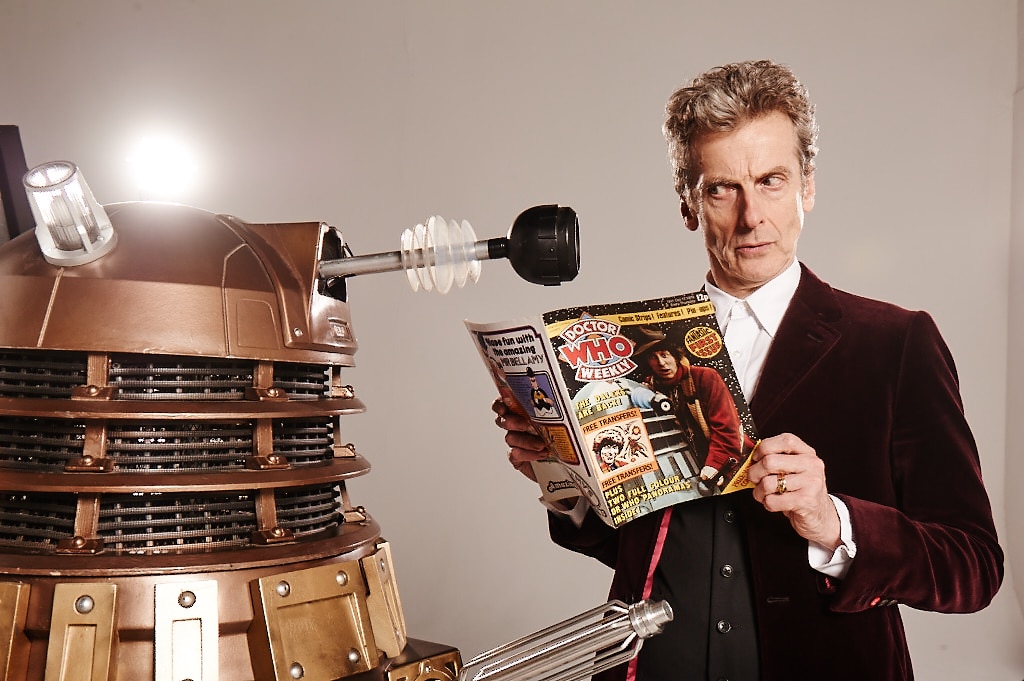 With the photos captured, we waited a short while until we heard back from Peter about the shots he was happy with. It was then over to DWM's art editor, Richard Atkinson, to put the image together, recreating a starfield background close to the original, and getting hold of all the original fonts. We had initially hoped to get some transfers to give away with the issue, as with Issue 1, but we were defeated on that score, as no-one really produces them anymore! Ah, that's one 1970s craze that's truly bitten the dust. However, the stickers we've produced are really just as good, if not better, than transfers – as you can peel them off again if you stick them in the wrong place. The other coverlines were easily replicated, and we even made a tiny correction to the grammatically incorrect "Marvel Comics present" to "Panini Magazines presents". Yes, we're that anal.
Overall, we're delighted with how the cover has turned out, and we're really hoping that all the readers agree. Happy Times and Places!
Tom Spilsbury
Editor, Doctor Who Magazine
Doctor Who Magazine 500 is available from May 26, 2016, read all about it here
All images copyright by Panini UK Ltd/Doctor Who Magazine and reproduced here with kind permission.