August 13, 2020
Doctor Who: Worlds Apart, launching with Reality Gaming Group, is a brand-new Doctor Who digital trading card game, coming to PC in 2021 with a mobile version to follow.
Fans will be able to collect and trade digital versions of their favourite characters for the first time, before adventuring through the Doctor Who: Worlds Apart game as the Doctor, battling friends in turn-based contests.
Doctor Who: Worlds Apart players will own unique digital collectible items which can be used in the game or traded with other players.
The first digital cards will appear in October 2020. Sign up to the mailing list on the Worlds Apart website to find out more.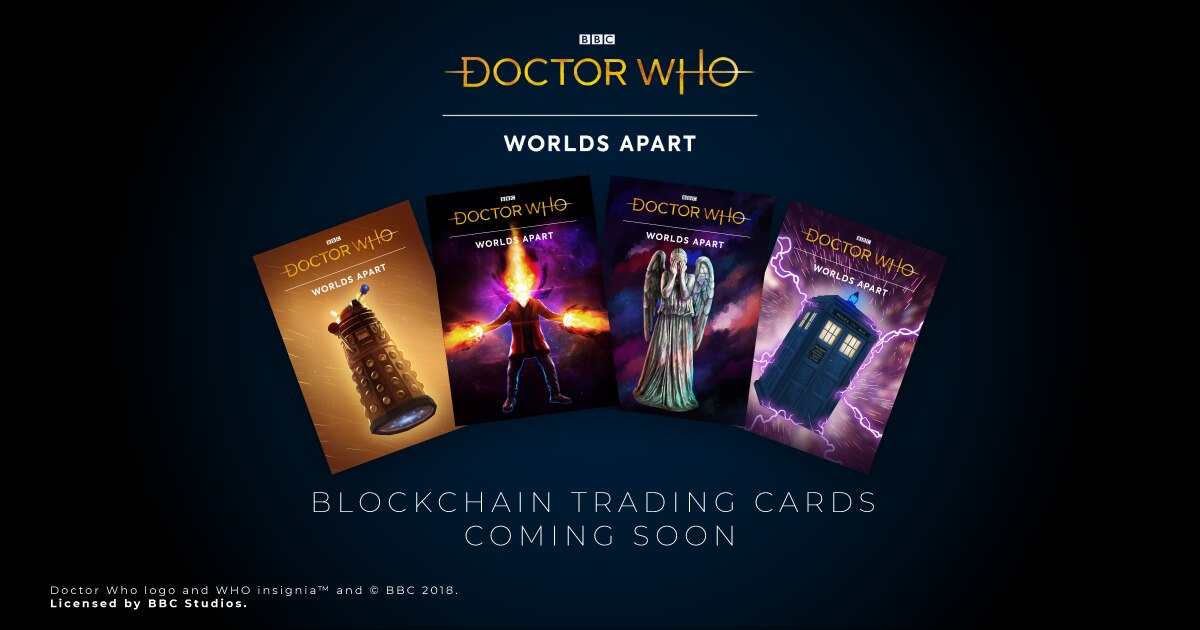 As with physical trading cards, some will be rarer than others, and all will feature Doctors, companions, allies and enemies from across Doctor Who's expansive history.
Limited edition packs containing five digital cards will be available for fans to buy from October 2020. Once these limited-edition cards have sold out, they will not be available to purchase again, except by trading with others.
The accompanying Doctor Who: Worlds Apart trading card game will be released for PC in 2021 with mobile to follow, allowing players to go head-to-head with their card collections. More cards will also be made available at launch.
Tony Pearce, Co-Founder of Reality Gaming Group, said:
"We are tremendously excited to be working with BBC Studios to bring Doctor Who's huge global community an exciting new digital experience based on a pastime we all know and love – trading cards. The cards used in Doctor Who: Worlds Apart are both functional and collectible, so fans can actually own a piece of the game while they play."
John Kavanagh, Licensing Manager, Gaming and Interactive, BBC Studios, said:
"This what BBC Studios does so brilliantly, exploring new technologies and bringing our most iconic brand to an area of the gaming industry which we're sure will engage and thrill fans."
Keep an eye out for more information on this new Doctor Who game, coming soon. Sign up to the mailing list at the Worlds Apart website for more.