February 02, 2019
The Doctor is a hero for everyone, and to mark LGBT History Month in the UK, we've taken a look back at some of the important inclusivity milestones in the history of the series.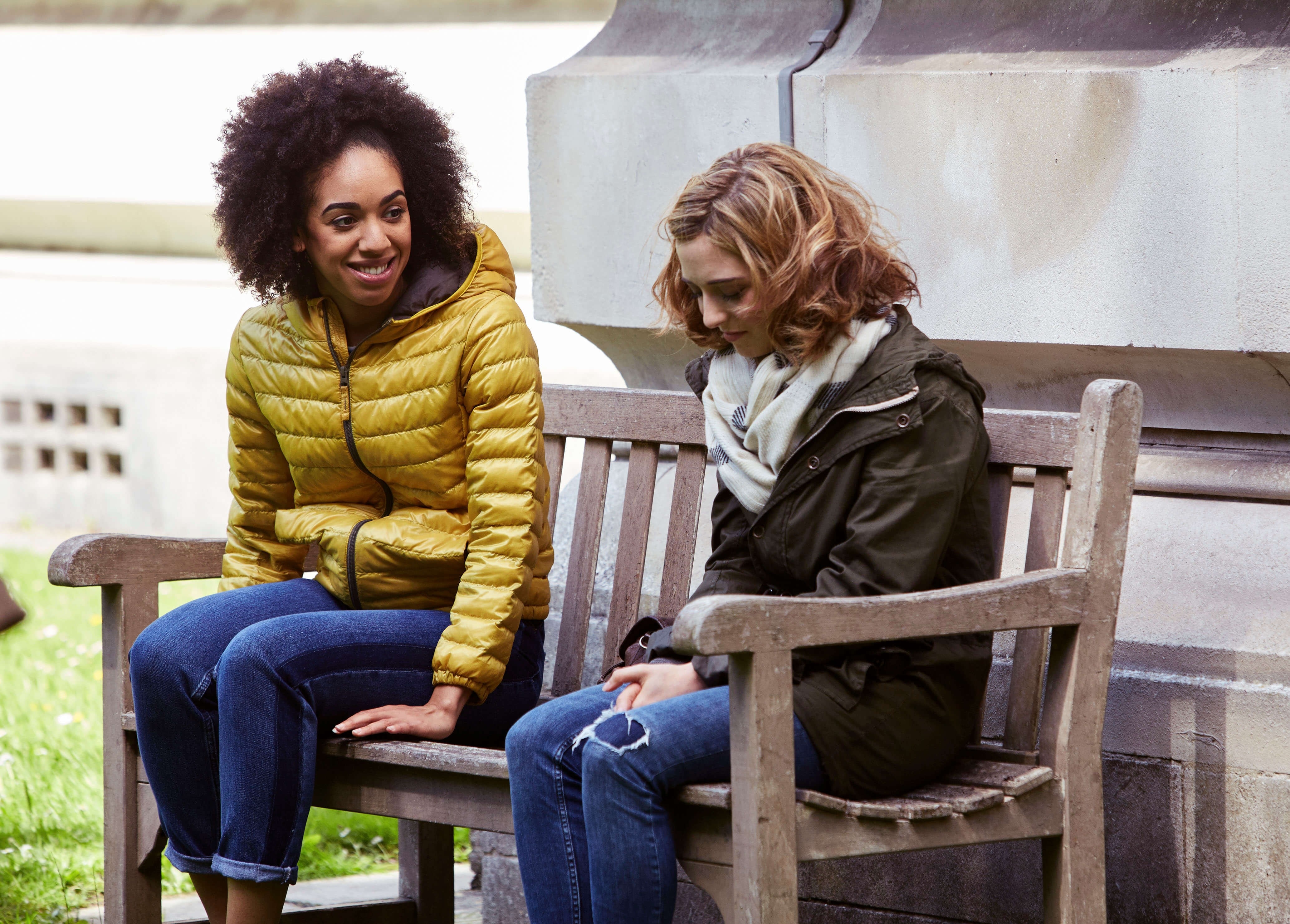 ---
In the beginning
The UK was a very different place in 1963, when Doctor Who first started – in fact, it was illegal for two men to even be in a relationship in England and Wales until 1967 (the law didn't apply to women). Even though there were lots of people of different sexualities working on Doctor Who over the years, social attitudes were very harsh. They may have felt they had to keep that part of their lives to themselves, and it would have been unthinkable to include overtly gay characters, themes and references in their work on the show. Waris Hussein, who directed the first episode, spoke to Doctor Who: The Fan Show about how it felt to be gay and working at the BBC at that time.
Social justice warrior!
Things continued in much the same way for two decades, and Doctor Who seemed to be stuck in this 1960s-style timewarp. But even so, the series had one amazing attribute – the Doctor! He was the sort of character who made everyone feel included, no matter who they were or where they came from. In one of the Doctor's very first TV adventures, we saw him do everything he could to help the Thals. They had been mercilessly persecuted by the Daleks just for being different, and the Doctor wasn't having that. This strong sense of justice, doing what's right, and treating everyone in the universe the same has been the driving force of the series, even at times when specifically LGBTQ+ storylines and character were missing, and is a big part of what has made people from all kinds of communities fall in love with the Doctor.
Glitz and glamour
By the time the 1980s came around, things were starting to change. New producer John Nathan-Turner had injected the show with a flamboyant flash of showbiz glitz, and this occasionally camp new sensibility only increased its appeal to the LGBTQ+ community. There were developments in the stories as well, and more gay overtones had started to appear by the end of the 1980s. Many fans have identified LGBTQ+ themes in 1988's The Happiness Patrol, which they reckon took pot-shots at Section 28 (a British government policy banning the promotion of gay themes in schools), the persecution of gay men by the police, and then-prime minister Margaret Thatcher herself! These low-key allegories were hammered home by what might be politely described as a less than subtle production design, which saw all the female characters sporting bright pink wigs.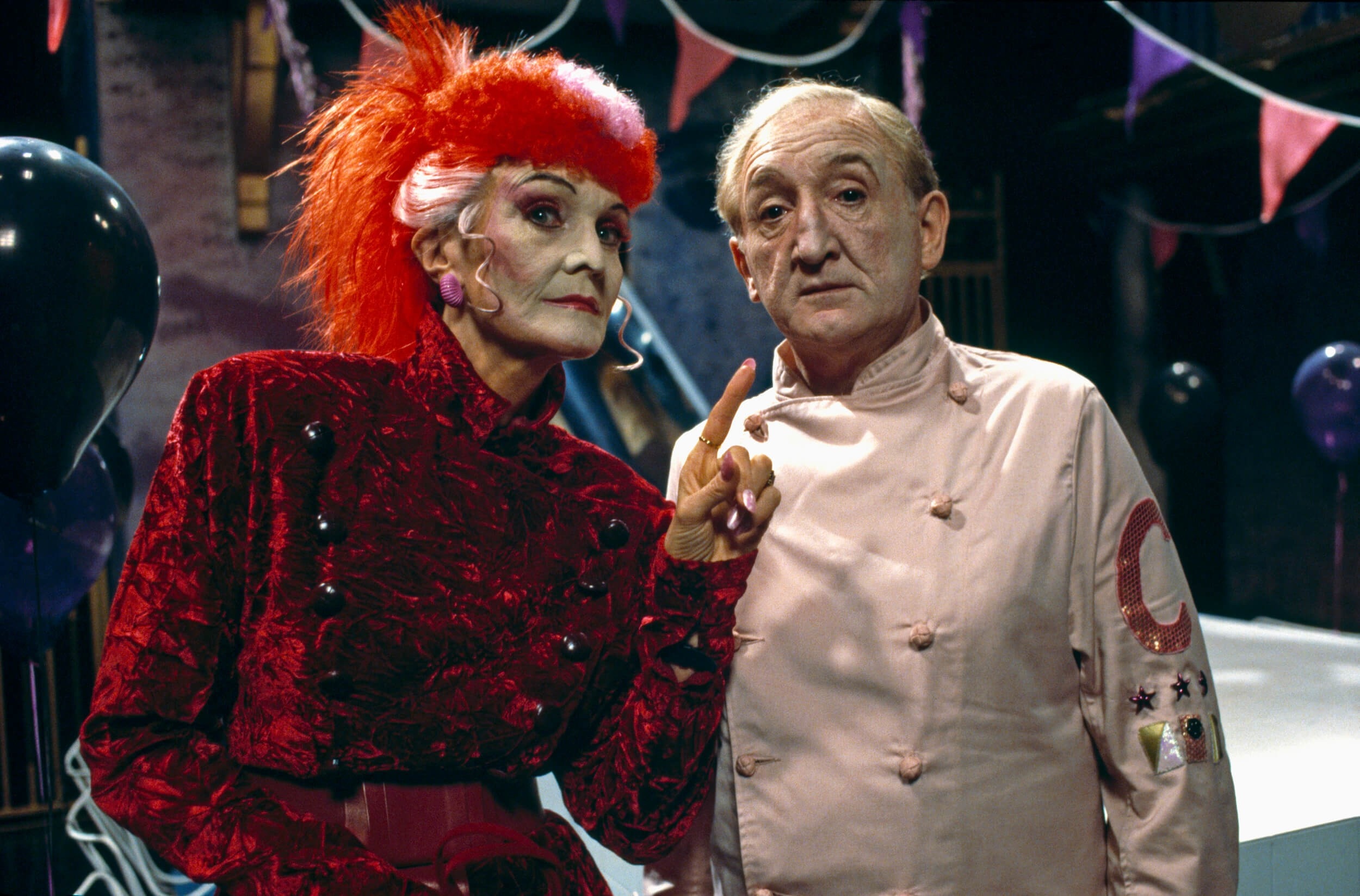 The wilderness years
No sooner had Doctor Who started to make progress towards LGBTQ+ representation than it was all over! The series was taken off the air in 1989, and so missed out on the proliferation of LGBTQ+ subjects on TV over the next decade. Just 10 years later, a writer called Russell T. Davies (who we might hear more about later!) would have a big hit with Queer as Folk, a story featuring a gay Doctor Who fan as one of its lead characters. It's safe to assume that Doctor Who would have been part of this revolution had it remained on the air, but the Doctor's story did continue in book form, where a rich cast of diverse characters had adventures that were sometimes far too racy to have been shown on TV!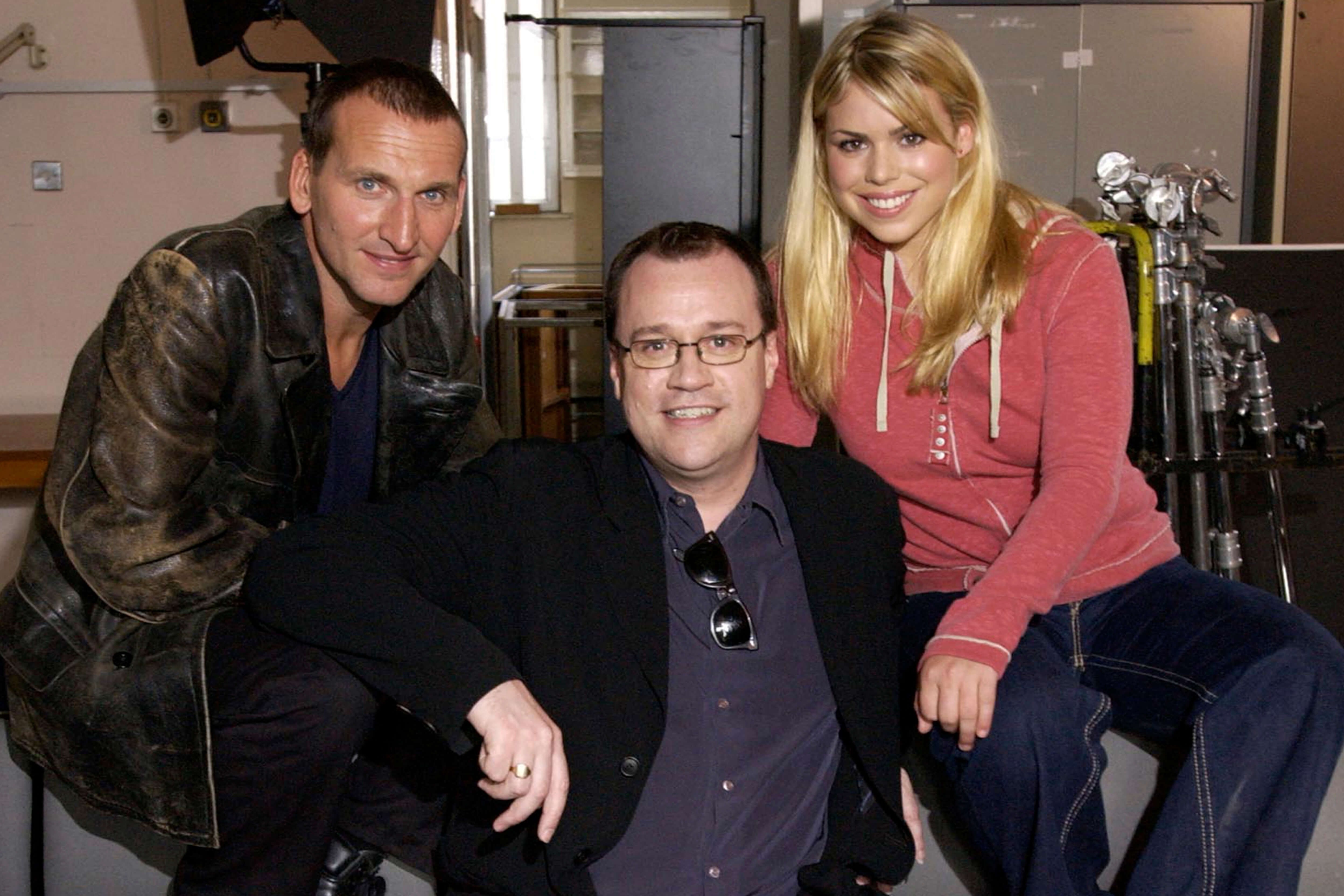 "He's gay and she's an alien"
In 2005, the Doctor finally made a return to our TV screens, and while the basic values of the series were the same as ever, there was incredible progress in the representation of LGBTQ+ characters and their stories. Russell T. Davies, who had invented Doctor Who fan Vince Tyler for Queer as Folk, was in charge, and he introduced us to a brilliant same-but-different Doctor and the equally brilliant Rose Tyler (a cousin of Vince perhaphs?). Viewers of Rose, the series premiere, saw the Doctor casually leafing through a copy of Heat magazine and declaring that a new celebrity romance would never work, because "he's gay and she's an alien" – the very first appearance of the "G" word in the show's long history! The next week, we met the glamorous Lady Cassandra, who had also been a boy at some point in her life, and by the time the series was out we'd be more than familiar with a certain Captain…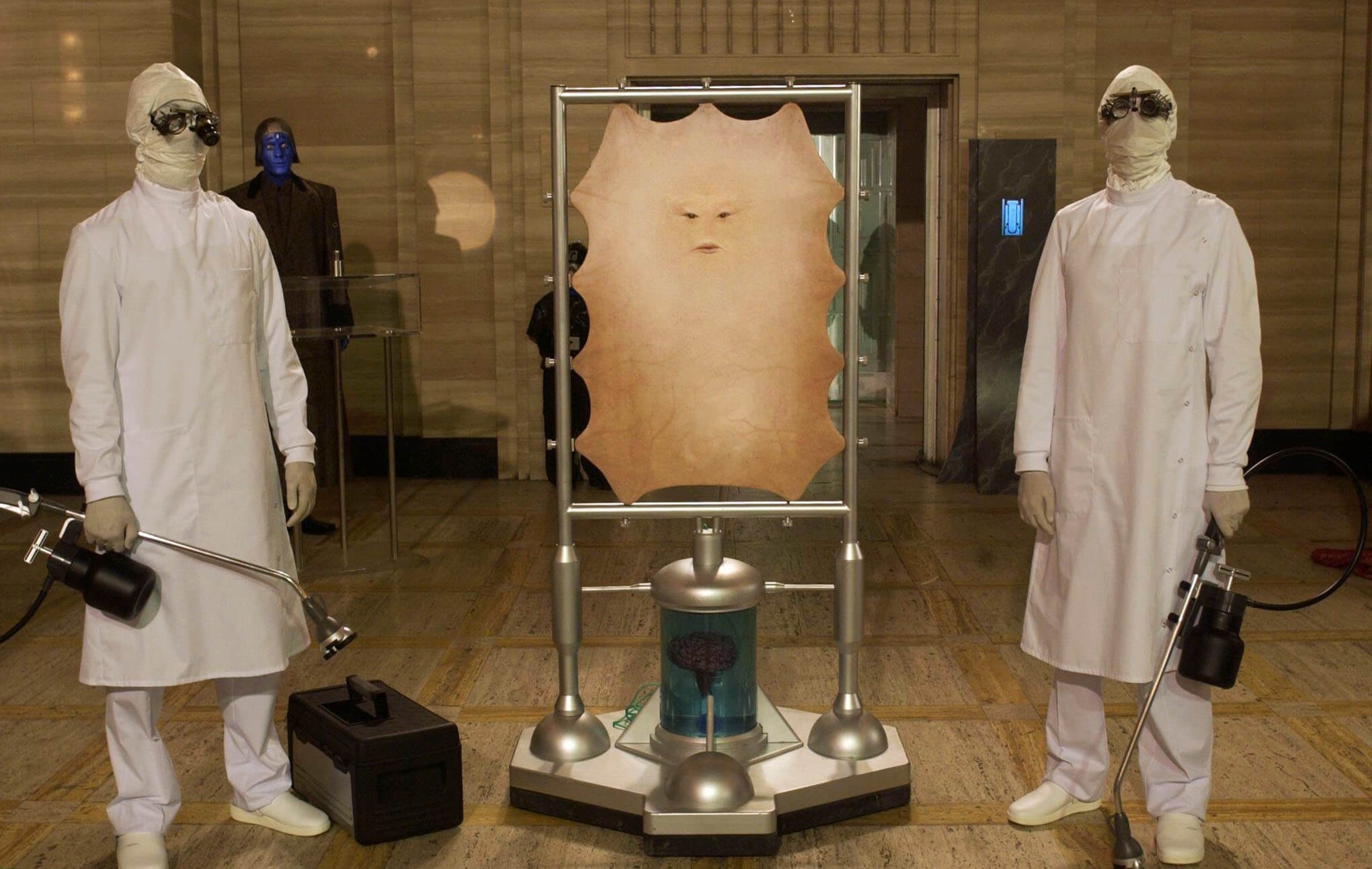 Coming out of the TARDIS
Captain Jack Harkness was a devilishly handsome rogue Time Agent who met the Doctor and Rose in wartime London and quickly joined them aboard the TARDIS. The traditional boundaries of sexuality absolutely did not apply to Jack – he fancied whoever he fancied, and wasn't shy about letting them know it! While the Doctor and Rose were coyly tip-toeing around the idea of romance, he preferred a more direct approach and kissed them both, just because he felt like it. He'd later have a relationship with his Torchwood colleague Ianto Jones, and was left devastated after his death. In real life, fans were just as devastated, and a shrine to the late Mr Jones is one of the more unusual attractions at Cardiff Bay. The Doctor last saw Jack when he checked up on all his old friends at the end of his tenth life, when he subtly introduced his miserable-looking mate to handsome Midshipman Alonso Frame – hello sailor!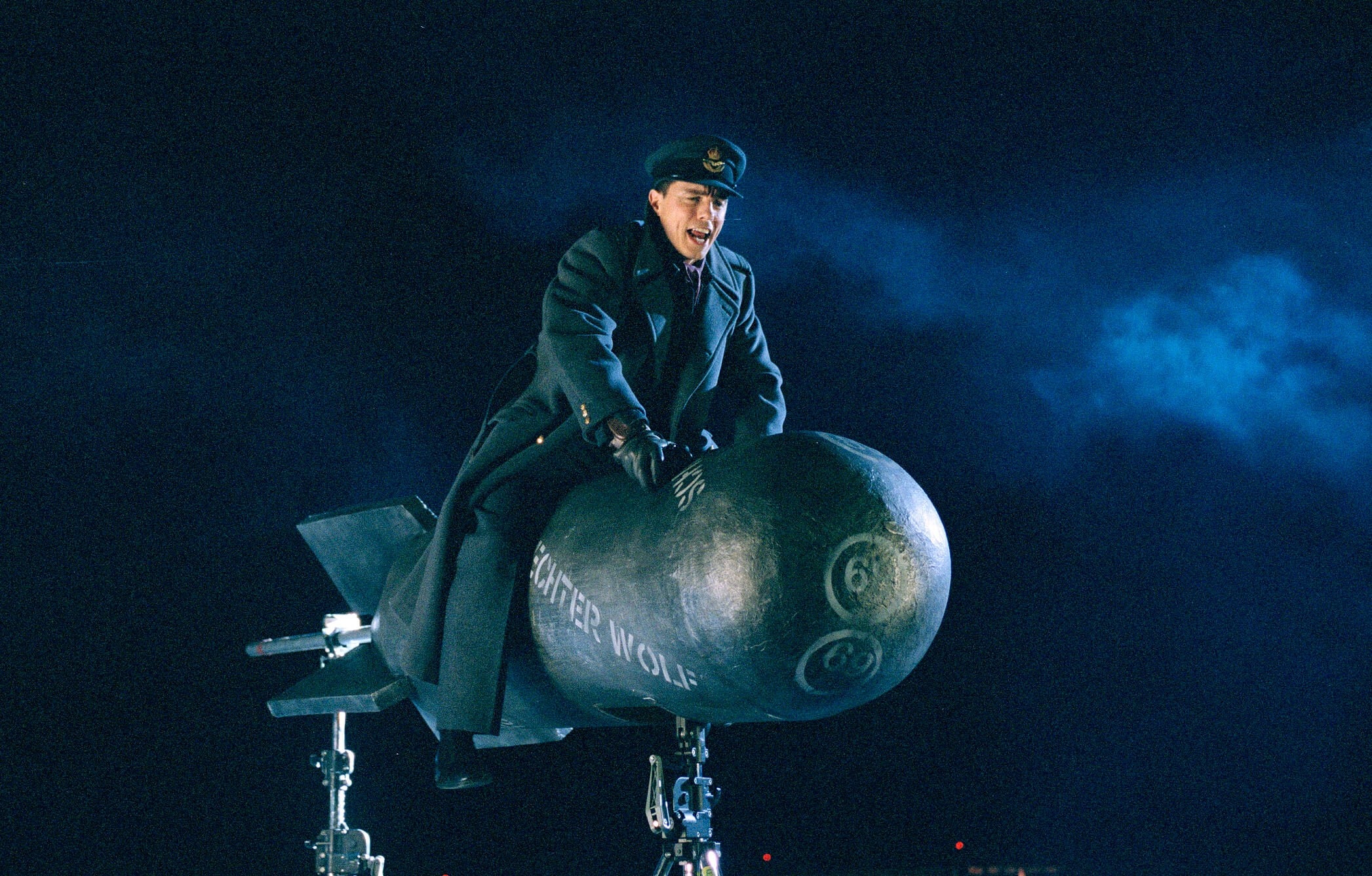 TARDIS Pride!
With the massive increase in visibility for characters across the LGBTQ+ spectrum in Doctor Who, it's no surprise that the corresponding section of fans is more in love with the show than ever! In fact, the Pride celebrations in London had to be paused for an hour in 2008 so the crowd of adoring fans could watch the blockbuster season finale, Journey's End, on a giant screen in Trafalgar Square! Following that, it's no great surprise that the Doctor himself married River Song, a woman so fabulous she claims to have been married 428 times (one for each gender), and travelled with teacher extraordinaire Clara Oswald, who keeps dropping hints about smooching Jane Austen to her class.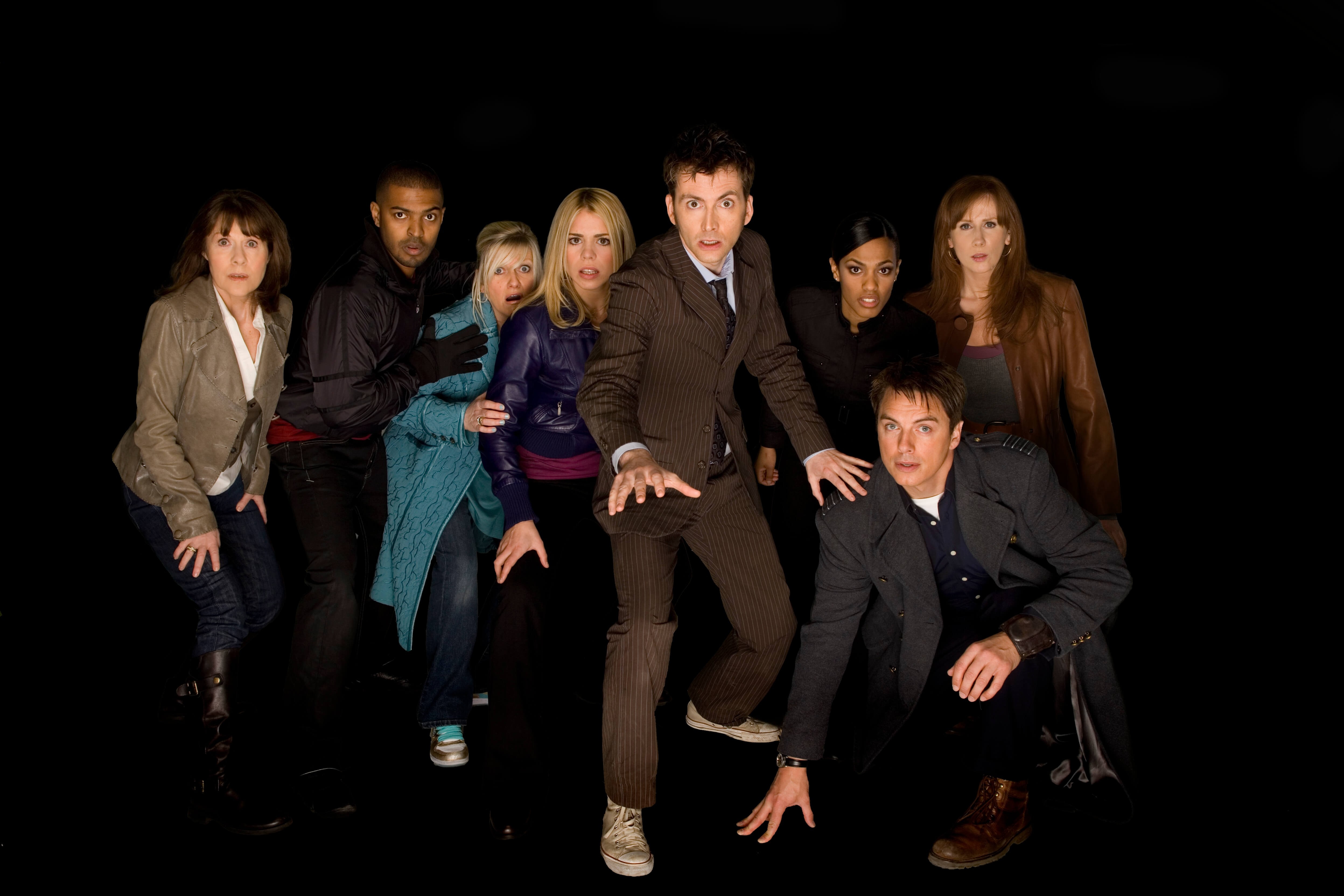 Victorian values
Then there's Madame Vastra and Jenny, one of the more unique couples the Doctor has befriended. Jenny was a lock-picking Victorian chambermaid and her wife was a Silurian warrior who was more used to eating humans than forging meaningful relationships with them. Despite these minor obstacles, love blossomed, and the unlikely pair married, making their life in Victorian London accompanied by a Sontaran manservant called Strax. Somehow, this extraordinary family managed to exist quite happily in polite Victorian society, and while they've not run into the Doctor for a while, it's almost certain they're continuing to scandalise their curtain-twitching neighbours.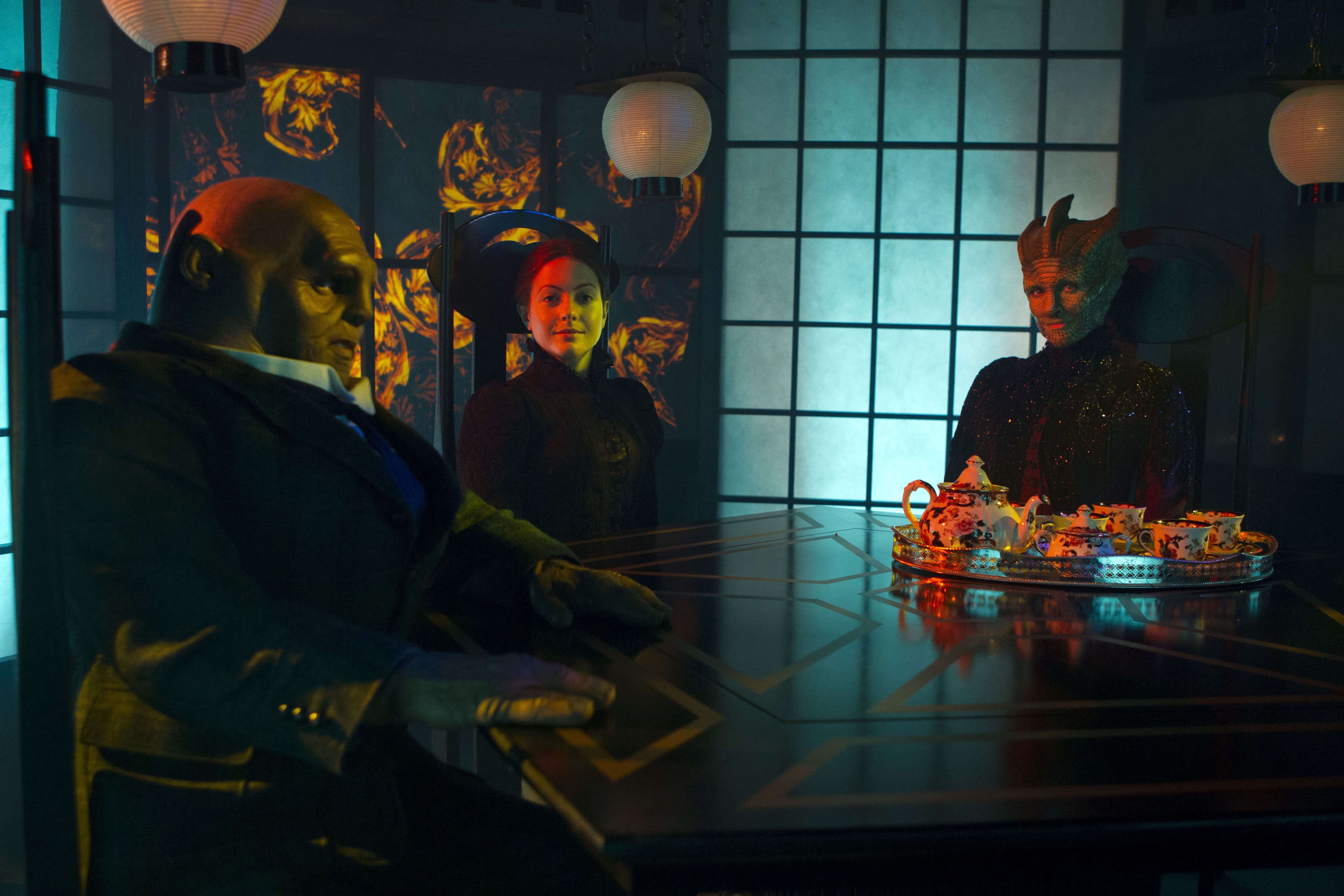 Star couple
By the time the Doctor met Bill Potts, his first companion who was exclusively and explicitly interested in dating other women, things were very different to how they had been way back in 1963. Bill fell for mysterious, sad-looking Heather with the star in her eye, but Heather accidentally became a being made of sentient oil with an innate need to head off and explore the universe, leaving Bill heartbroken. The pair was later reunited when Heather rescued Bill after she was turned into a Cyberman, and they are both now the first non-corporeal same-sex couple in the universe. Probably.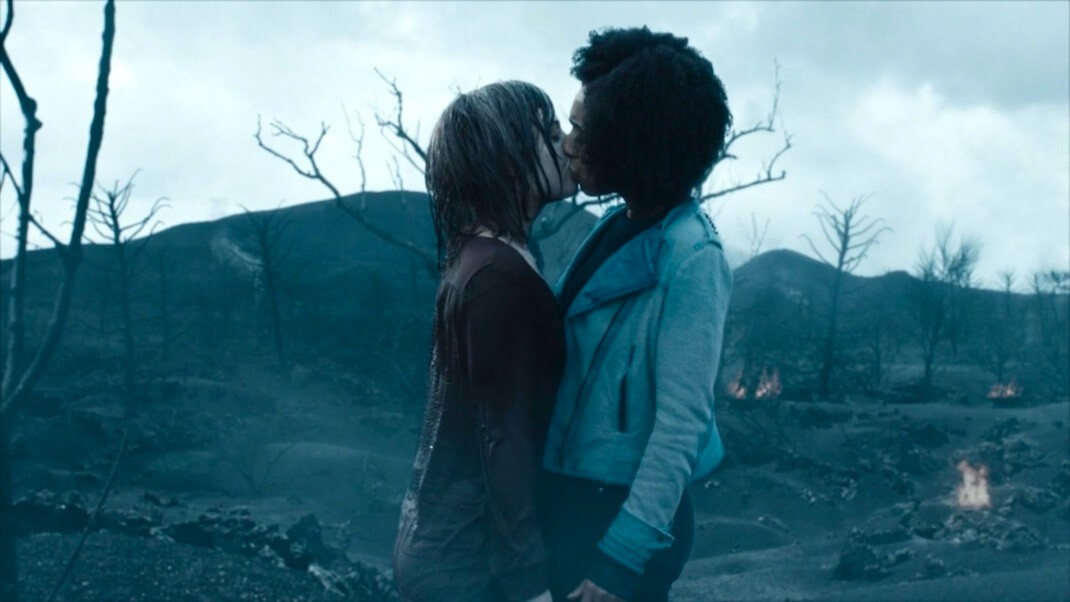 Rainbow family
And now we come right up to date, at the very opposite end of the rainbow to where we started in 1963. It can't have escaped your attention that the Doctor recently became a woman for the first time (that we've seen, anyway). So far on our travels with her, Yaz, Graham and Ryan, we've met a pregnant man and a lonely dimension-bending frog, and also seen an unfortunate security guard try to make small-talk about his boyfriend with a Dalek mutant hitching a ride on the back of an archaeologist – shortly before being exterminated. Ryan even got the chance to become the new favourite of King James, who took quite a shine to him in 17th-century Lancashire. These things could only happen in Doctor Who, and that's why the Doctor and her fans should be rightly proud of being part of what is now one of the most brilliantly diverse shows on TV – one that has been an inspiration to so many LGBTQ+ people around the world!