May 21, 2016
For fans, food lovers and those looking for a fun and easy summer holiday activity – The Official Doctor Who Cook Book has 40 brilliant time and space travelling recipes for you to enjoy!
Purchase The Official Doctor Who Cook Book here.
Whether you're planning a party to watch the latest episode, need a showstopping cake that's bigger on the inside or want a taste of the TARDIS at teatime, this is the ultimate collection of dishes from across space and time.
Keep the munchies at bay with a fleet of Atraxi Snax, and serve an Ood Head Bread with your dinner. Create your very own Picnic at Asgard or invite the Zygon Pie into your house. And say 'Hello, Sweetie' to a deadly-delicious Dalektable Army, a Peek-a-Boo Pandorica cake or some simple jelly babies.
Each easy-to-follow recipe has step-by-step instructions to show how you can make meals, snacks, cakes and sweets that are truly out of this world.
Don't worry, all these dishes are oodible!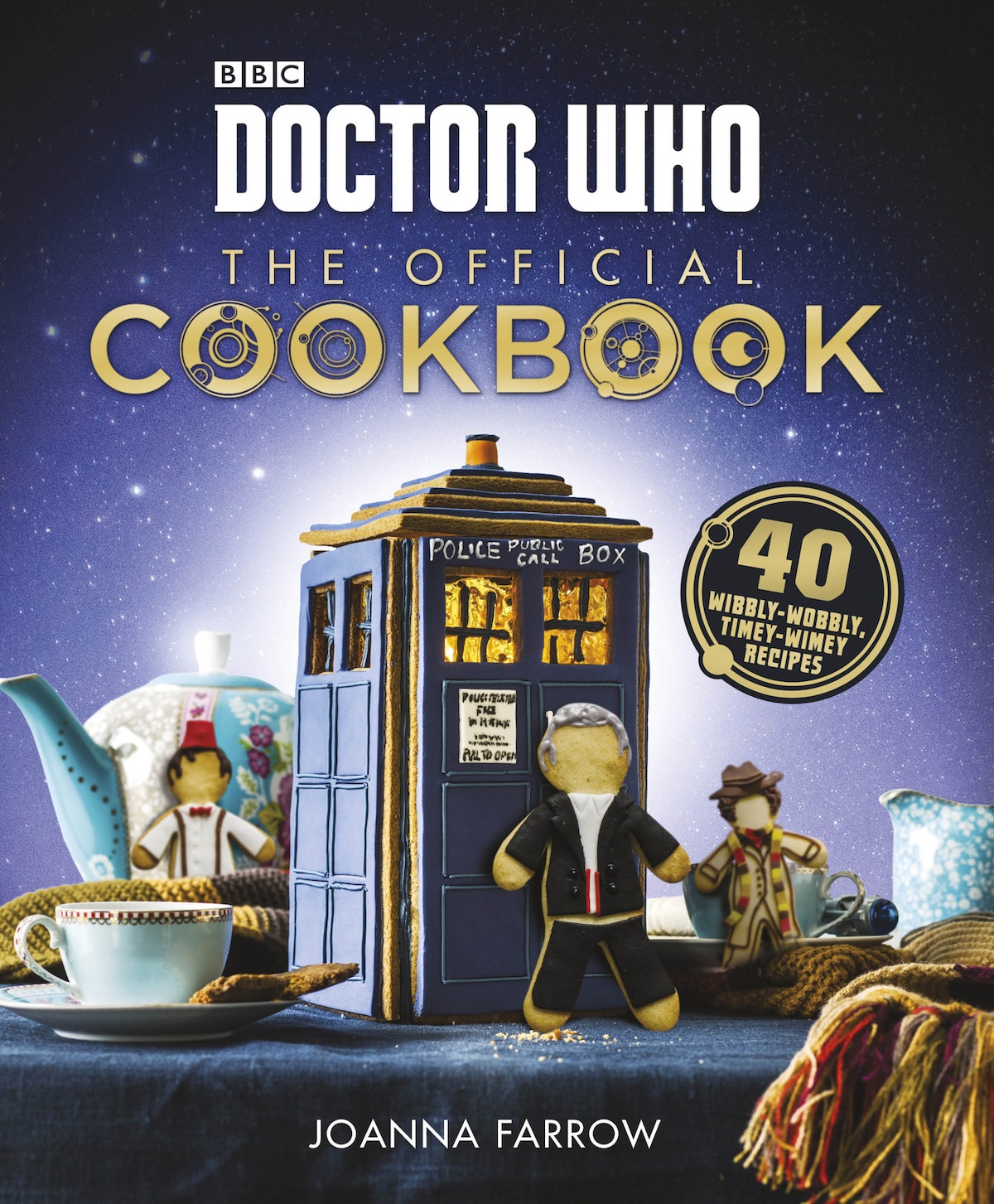 Purchase The Official Doctor Who Cook Book here.
Joanna Farrow is a food writer and stylist with a flair for imaginative recipes and decoration. She has worked as a freelance writer for several food magazines including BBC Good Food. Her previous books include: Dress Your Cupcake, Peek-a-Boo Cakes, Ready Steady Cook for Kids, 30-minute Vegetarian and Good Fast Family Food.
The Official Doctor Who Cook Book is released in hardback on 11 August, 2016