July 24, 2017
Actor/writer Mark Gatiss has been chatting exclusively to Doctor Who Magazine about his Doctor Who career, including the numerous stories he has written and starred in.
EXCLUSIVE OFFER: Save 46% On Digital DWM Subscription
DWM 515, out tomorrow, spoke to Mark about his 2006 episode, The Idiot's Lantern, starring David Tennant as The Tenth Doctor and Billie Piper as Rose Tyler; he said:
"It was amazing to have David, because he was my friend and he was the Doctor."
Gatiss told DWM that, originally, a different actor was chosen for the role of Tommy, the writer remarked:
"I also remember Nicholas Hoult was going to play that part, but we couldn't get the licence to work because he was too young! But Rory Jennings who played Tommy was wonderful, and he was actually a lot older than he looked."
Hoult shot to fame starring alongside Hugh Grant in the 2002 film, About A Boy, and went to further acclaim in TV shows such as C4's Skins and BBC's Wallander, and as Hank McCoy (aka Beast) in the movies X-Men: First Class, X-Men: Days of Future Past and X-Men: Apocalypse. The BAFTA-nominated actor also starred prominently in the OSCAR-winning Mad Max: Fury Road.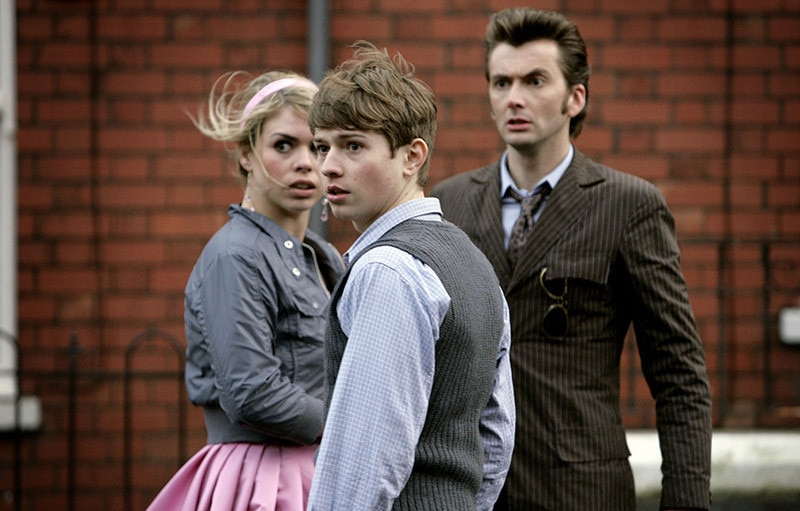 Gatiss also recalls the character of Tommy (pictured above with the Tenth Doctor and Rose) was gay in the initial scripts:
"Oh, I do remember something very, very, very vividly: in the early drafts the boy Tommy is gay and he has a crush on the Doctor. Rose thinks he's interested in her, then goes 'Oh!' and realises Tommy's been talking about the Doctor all along.
And the Doctor has to have a quiet word with him. When they get back in the TARDIS, Rose says something like, 'It's quite sweet isn't it – obviously you wouldn't be interested'. And the Doctor plays Don't Fence Me In by Cole Porter, like James Bond saying, 'What makes you think it's my first time?' [A reference to a scene in 2012's Skyfall.]
I thought it'd be nice to have the Doctor telling Rose not to make any assumptions about him."
Finally, another revelation from the DWM interview tells us that when Mark began to write The Idiot's Lantern it was, in fact, for Christopher Eccleston's Doctor:
"I wrote the first draft for Chris and Billie [Piper, who played Rose], so somewhere there's a Ninth Doctor version."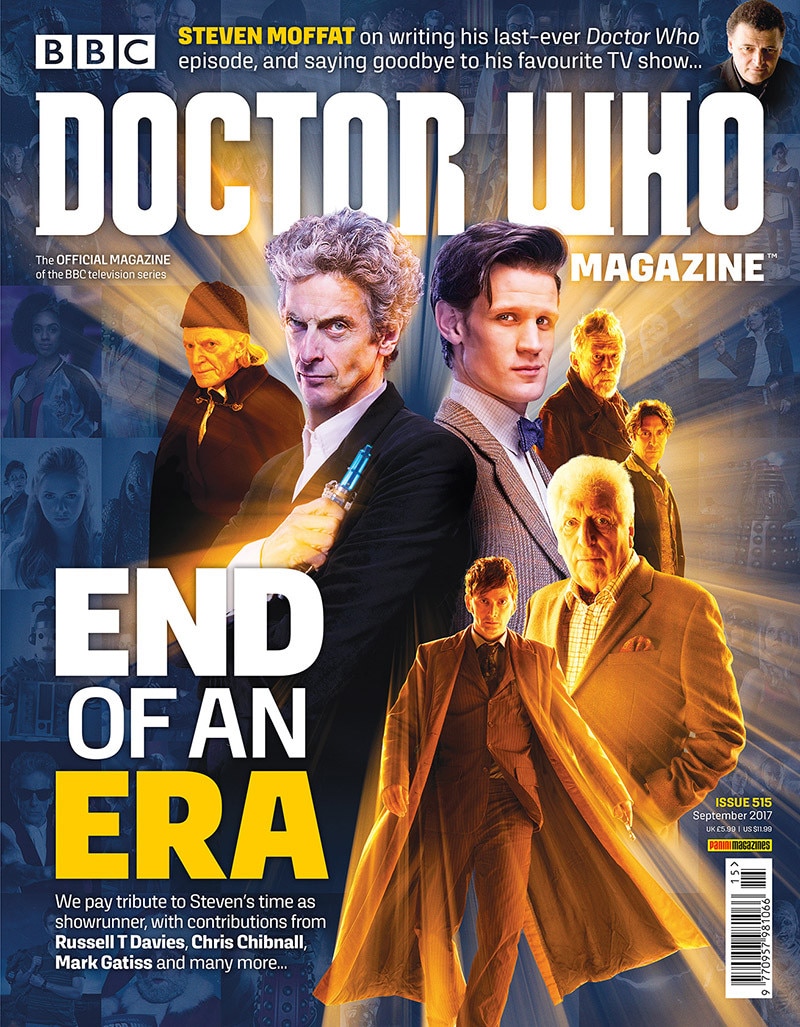 Doctor Who Magazine 515 is available from July 27, 2017