May 27, 2021
Happy anniversary to the romantic Eighth Doctor! Not only does this year mark 25 years of the Eighth Doctor's debut on TV, it's also 20 years since he made his first appearance in an audio adventure.
In The Night of the Doctor, just before he regenerates, the Eighth Doctor utters the names: "Charley, C'rizz, Lucie, Tamsin, Molly..." , before tailing off and paying tribute to them. But just who were these people he mentioned, but we never saw on television?
This quintet are just some of the companions who have accompanied Paul McGann's Eighth Doctor during his adventures on audio with Big Finish, who have been producing original Doctor Who dramas since 1999.
So, here are eight essential adventures to bring you into the audio worlds of the Eighth Doctor.
Find all of the Eighth Doctor's audio adventures here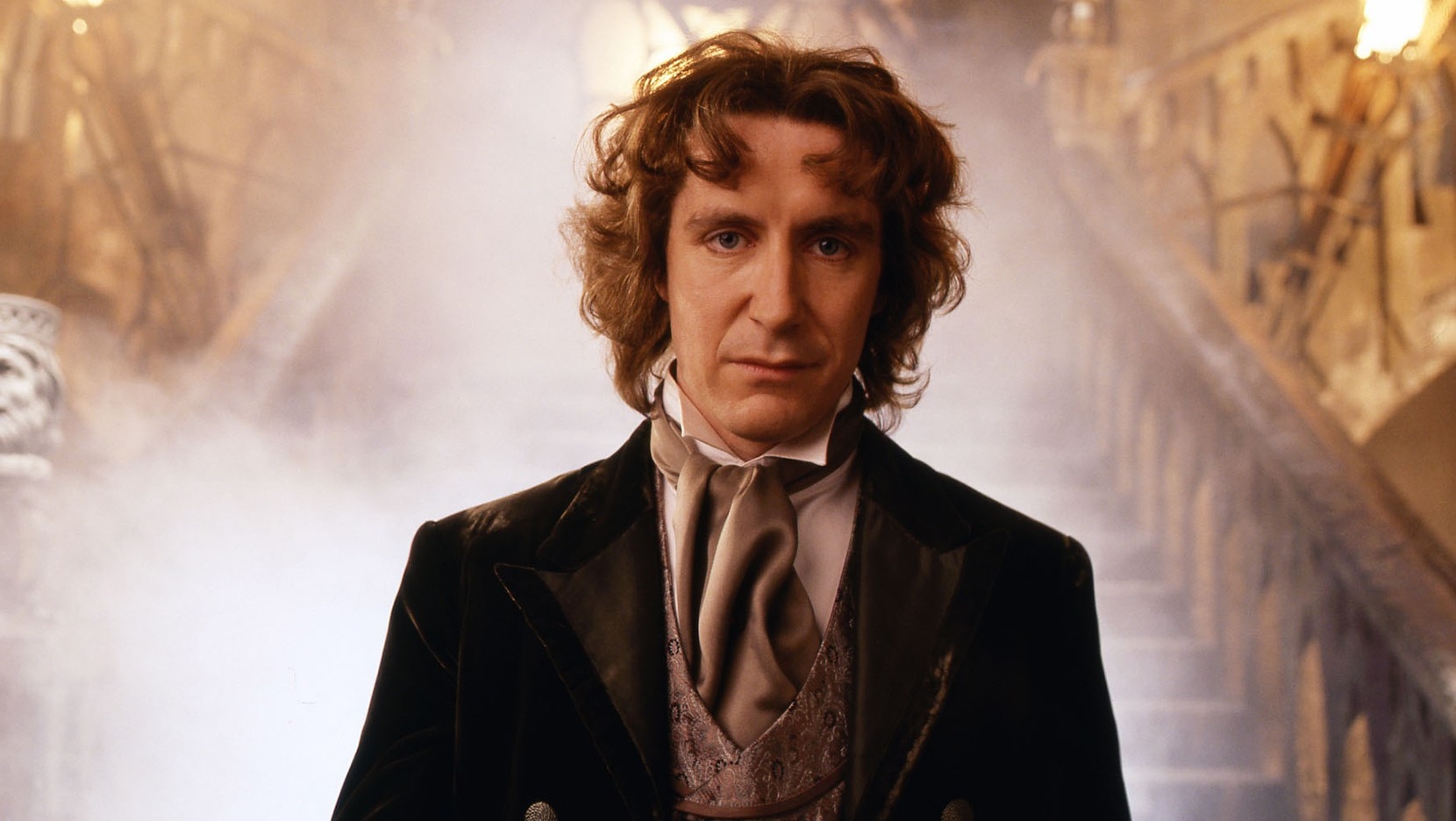 ---
Storm Warning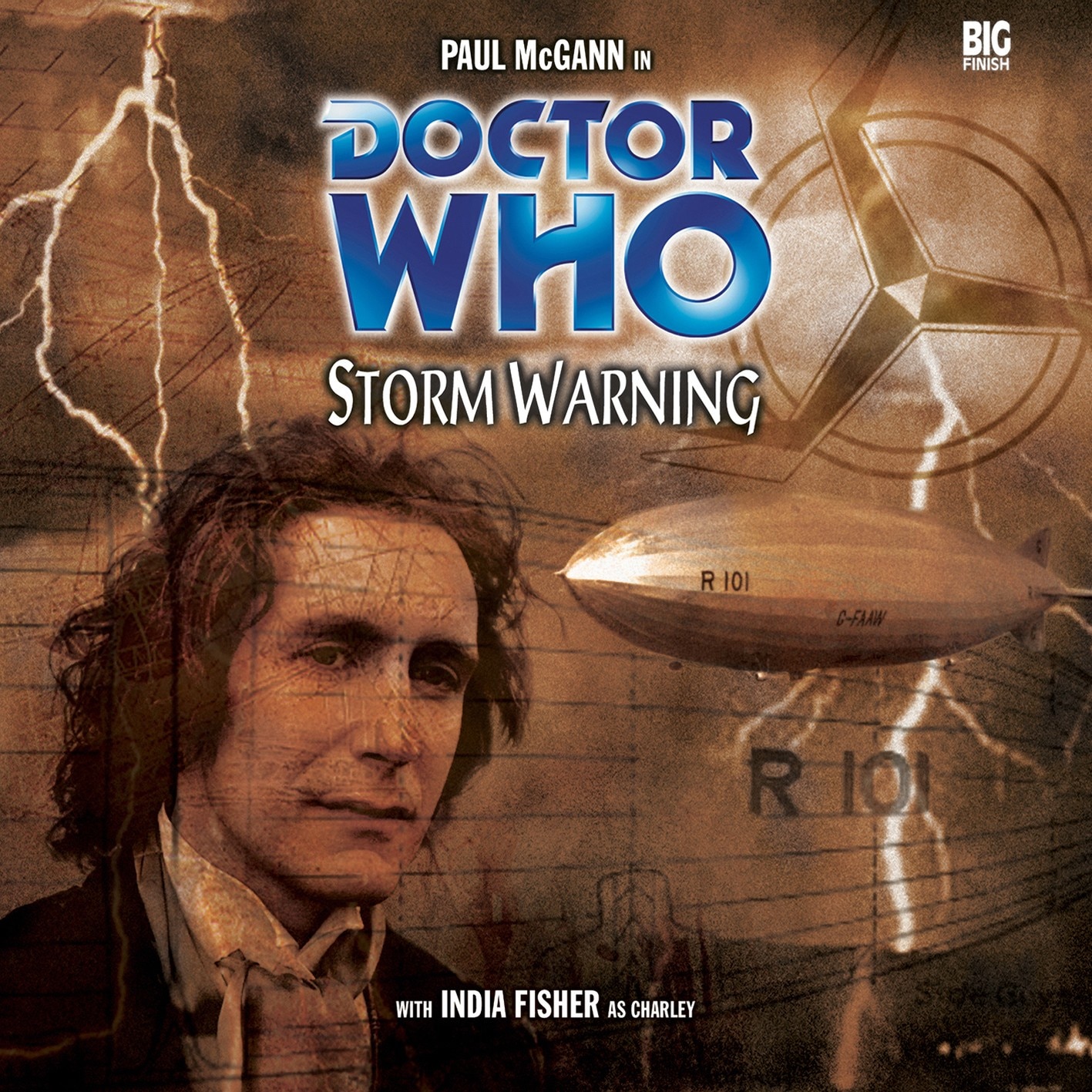 The Eighth Doctor arrives on audio, as the TARDIS materialises onboard the airship R101, which is making its maiden voyage. However, there is a mysterious passenger onboard, as the vessel heads on a different course to the one it should be taking. The Doctor knows the R101 is due to crash and kill those on board, but he has been separated from the TARDIS... And he only has young air stewardess Charley Pollard to help him.
Writer of Storm Warning, Alan Barnes said:
"It's a fresh start, even for people who didn't see the TV Movie. You don't need to know about the series and its history to be able to listen to Storm Warning. It's a new medium, and all you need to know is that it's about a guy who travels through time and space in a ship that looks like a police box."
---
The Chimes of Midnight
The Chimes of Midnight was the second Doctor Who script by Robert Shearman, who wrote Dalek for the 2005 TV series. The TARDIS brings the Doctor and Charley to a Victorian home, but very quickly, they realise something is wrong, as people die in unusual circumstances – and are resurrected. Just what is the secret of Edward Grove?
Producer Gary Russell said:
"The Chimes of Midnight – it's just perfect, it really is entirely perfect. There's really nothing more to say about a clever, brilliant story – there are brilliant characters, it's beautifully written, and some awfully good actors in there. Everything about the story just worked. Yes, love it."
---
Shada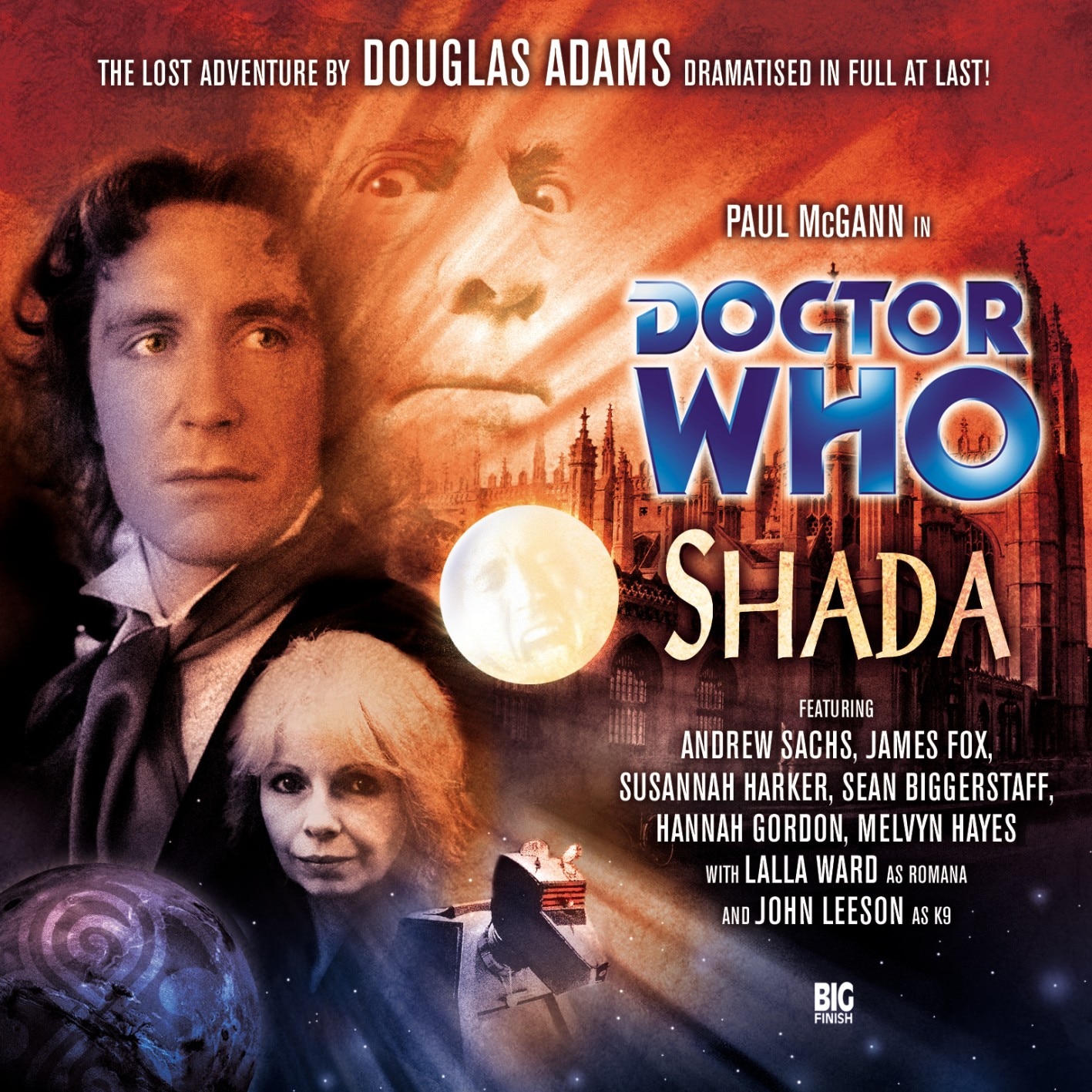 In 2003, the incomplete Tom Baker season 17 story was resurrected as an animated webcast, as well as an audio release, with Paul McGann stepping into the shoes of his predecessor, alongside Lalla Ward as Romana and John Leeson as K9. They head to Cambridge, where they discover the villainous Skagra is collecting minds and trying to find his way to the Time Lord prison planet, Shada.
Director Nicholas Pegg said:
"I think Shada is probably the most satisfying directing job for Big Finish. Shada was one of those occasions where everything felt just about right. I was very fortunate to have a wonderful script, a wonderful cast, a wonderful sound designer and a wonderful composer, and together they made the job an absolute joy from start to finish."
---
Blood of the Daleks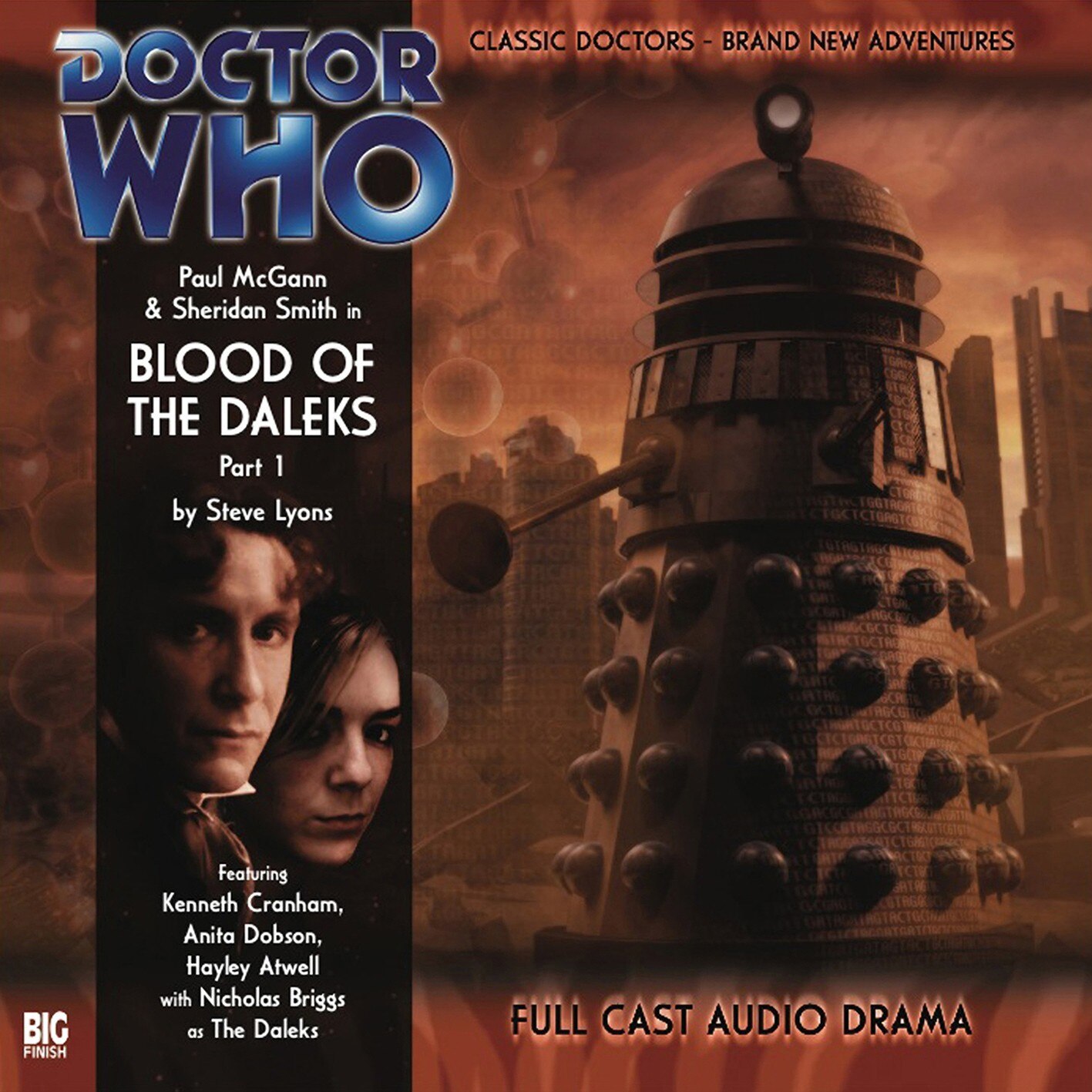 It's a new beginning for the Eighth Doctor, as he meets a new friend, Lucie Miller, played by national treasure Sheridan Smith. The pair feature in four seasons of adventures, all beginning with a trip to the planet Red Rocket Rising, where Professor Martez has found the remains of a crashed Dalek ship, and future Marvel Cinematic Universe Peggy Carter – Hayley Atwell – guest stars too!
Director/producer Nicholas Briggs said:
"Sheridan came into the audition studio with such enthusiasm. She made it clear that she really wanted to be there. She was full of beans, as it were! But best of all, she took that first scene of Blood of the Daleks, and found all the comedy in it. Not outrageous comedy, just a bit of character-based, gentle comedy. She is a brilliant actress. I can't adequately express how brilliant and raw and real she is."
---
The Company of Friends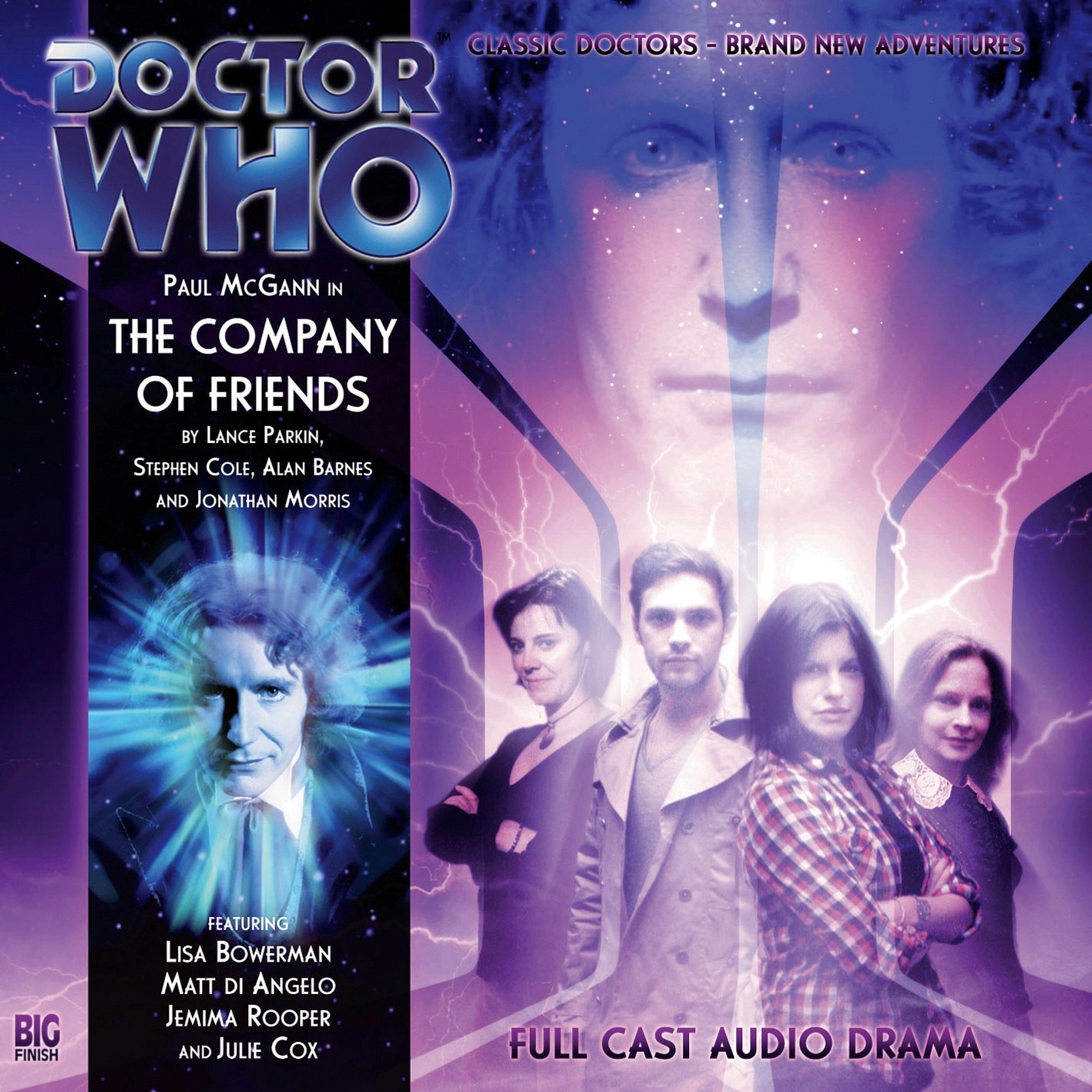 The Eighth Doctor has had many adventures, not just on audio, but in comic strips, and novels from Virgin Publishing and BBC Books. Big Finish marked these varied worlds with this release, which sees the Eighth Doctor team up with his friends in other mediums.
Script editor Alan Barnes said:
"We took a companion from each of the big Eighth Doctor canons: Bernice Summerfield, to follow on from the last of the New Adventures; Izzy from the DWM strip; for contrast, blokey Fitz from the BBC Eighth Doctor novels; and Mary Shelley, to represent to the audios. Way back in Storm Warning, I'd written in a reference to the Eighth Doctor's encounter with Mary Shelley, so finally we get to hear that adventure in full!"
---
Dark Eyes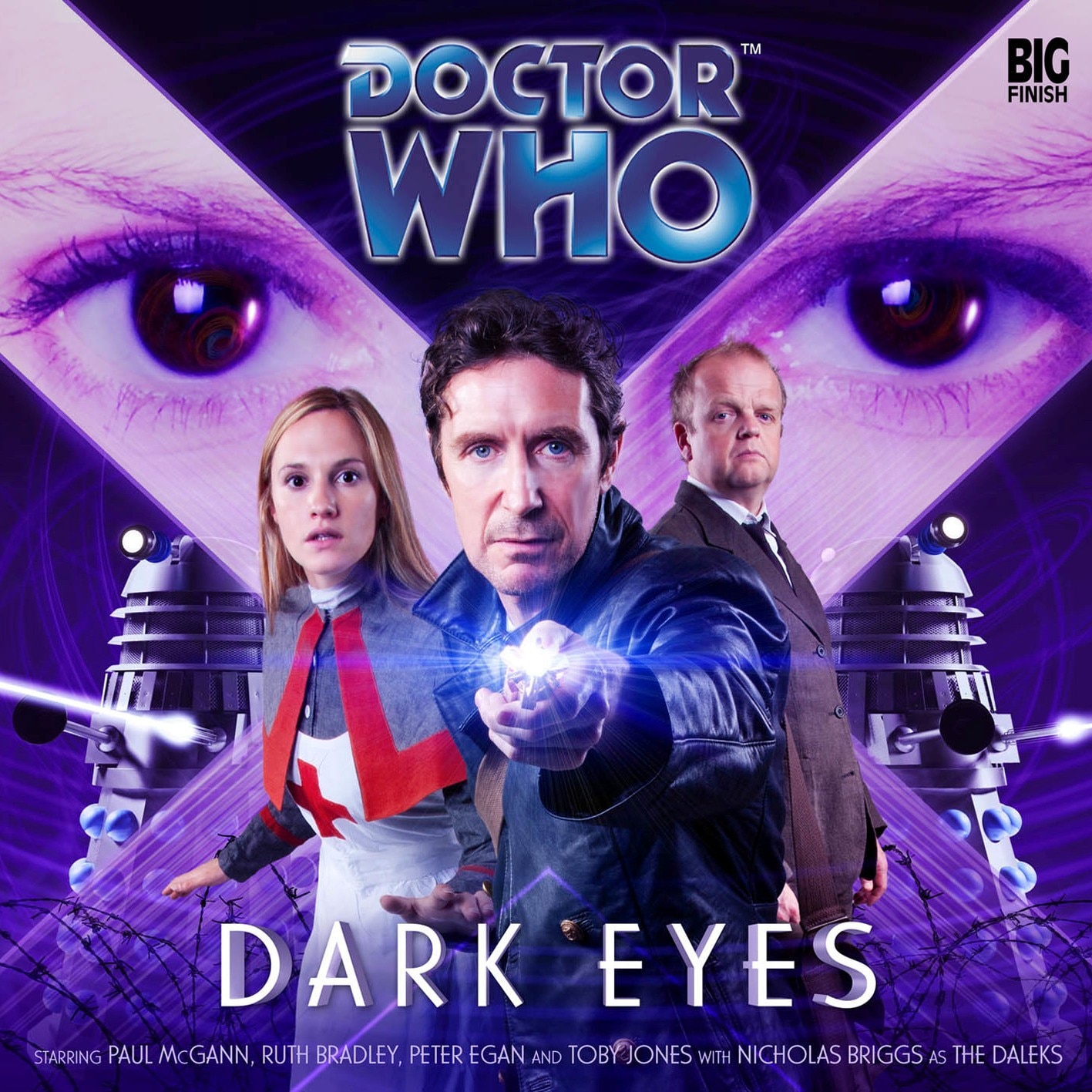 With Lucie Miller having left the Doctor's side, he was recruited by the Time Lords to go on a new mission, which saw him meeting Irish nurse Molly O'Sullivan, on the battlefield of World War I. This box set of four adventures, by Nicholas Briggs, won huge acclaim, including the first episode, The Great War, taking a BBC Audio Drama Award for Best Online or Non-Broadcast Drama.
Writer/director/executive producer Nicholas Briggs said:
"It's so lovely to receive such recognition. And the congratulations we've received from our listeners, people at the BBC and Russell T Davies and Steven Moffat make it doubly rewarding."
---
Doom Coalition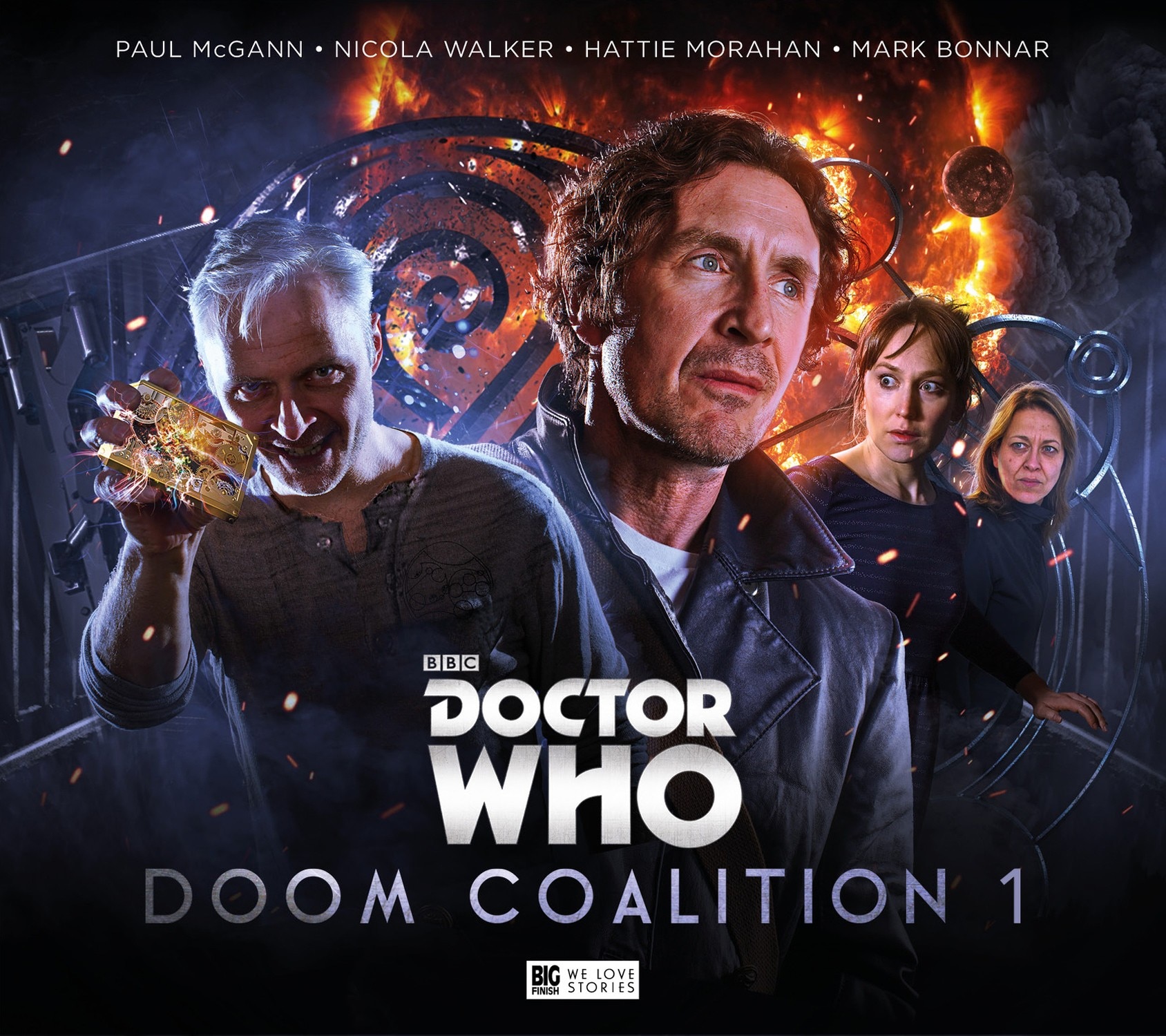 The Doctor returns to Gallifrey, now accompanied by Med-Tech Liv Chenka (voiced by TV superstar, Nicola Walker), as an emergency has arisen. The Eleven – a Time Lord whose personalities continue to exist all at once when he regenerates – has escaped from imprisonment and is on the run. Played by Mark Bonnar, the Eleven has become one of Big Finish's most popular creations, and the Doctor and Liv are joined by librarian Helen Sinclair as they look to recapture the renegade in this box set of four tales.
Mark Bonnar said:
"The Eleven's kind of hard to describe as a character, because there are 11 of them! Mixed up is what the Eleven is – twisted because all these personalities are vying for dominance. He's pretty hard to pin down, which is one of the joys of playing him – he never gets predictable. The only predictable thing about him is his desire for power. That's about the only thing you can definitely say about him!"
---
Stranded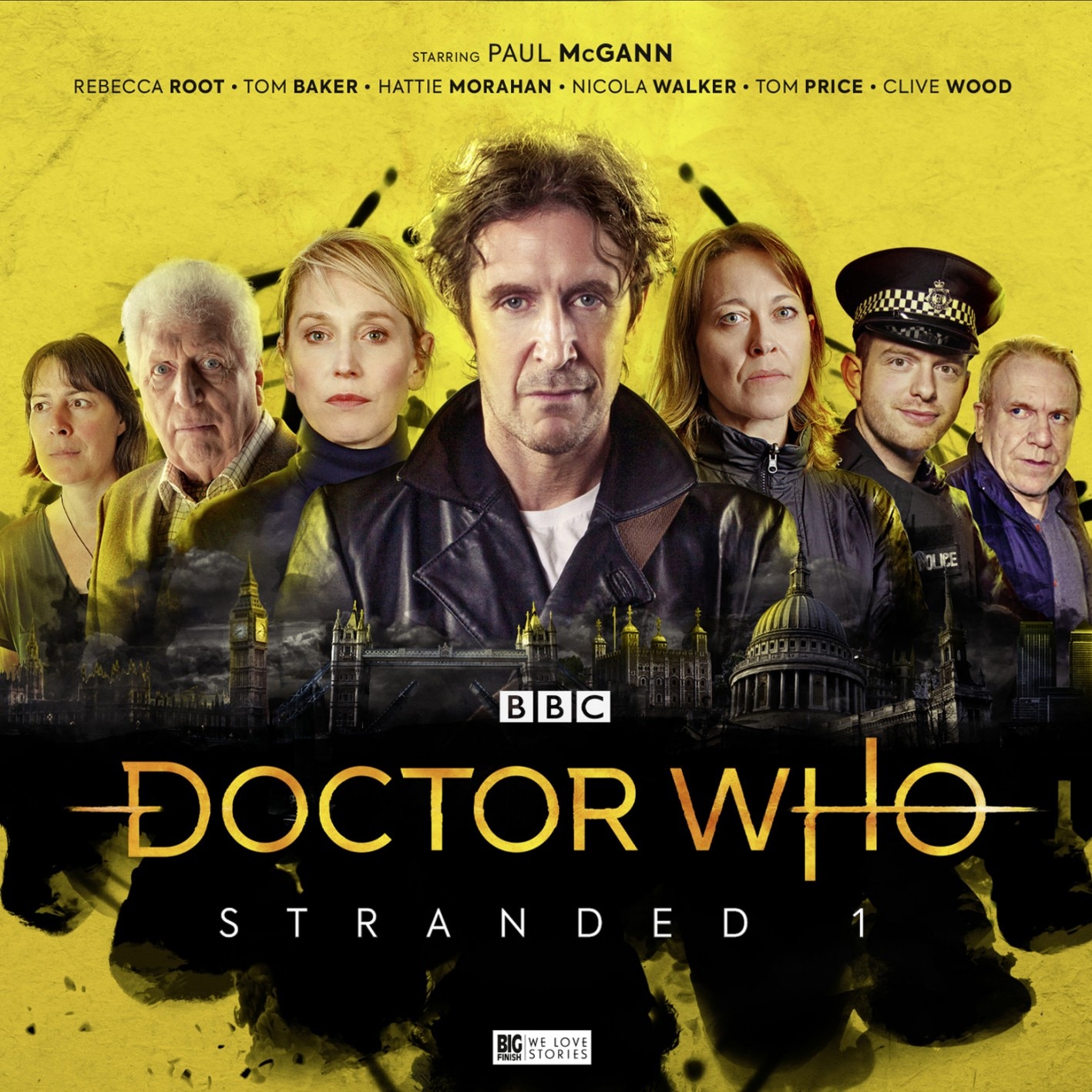 The TARDIS has materialised on Earth, but it has been drained of power as the Doctor, Liv and Helen defeated a plot by the Eleven and the Master. Without his ship or even his sonic screwdriver, the Doctor is trapped in one time and one place, and worst of all, he has duties to fulfil - as a landlord with tenants!
Producer David Richardson said:
"This is a series about learning to live with the small challenges of life, and we will explore that through our big ensemble of characters. So, in addition to our lead cast, we have a wider ensemble who reoccur throughout the stories – the people who live in those other flats that make up the Baker Street house. And the final piece of our jigsaw puzzle – the Curator is back!"
Happy 25 years of the Eighth Doctor!
Want to explore these and more of the Eighth Doctor's audio adventures? Head here for more.