November 14, 2019
The latest issue of Doctor Who Magazine reveals all in a tour of the Thirteenth Doctor's TARDIS, plus much more!
Designing a new TARDIS is no easy feat for a Time Lord, let alone the Production Designer of Doctor Who! You need just the right big blue box when sorting out fair play throughout the universe. So what did the latest incarnation of the Doctor think of her very own TARDIS?
Doctor Who Magazine travelled to Cardiff and spoke to the current production designer, Arwel Jones, who gave Doctor Who Magazine (DWM) a tour of the Thirteenth Doctor's TARDIS. Details have been revealed in the latest issue of Doctor Who Magazine, but you can read an exclusive extract of Jodie's reaction here.
"Jodie [Whittaker] was genuinely really blown away when she first saw her TARDIS, which was nice because it would have been really awkward otherwise," says Arwel, laughing. "I showed her round and introduced everything but then left it to her to work out her own way of flying it. I think every Doctor has a different way of flying the TARDIS. Some of them just flick whatever they want and others have a sequence that they like to go through, all their specific points – that's how Jodie pilots it. But I didn't tell her how to pilot it because it's completely, 100 per cent hers."
---
You can read the full story in the new issue of Doctor Who Magazine (#545).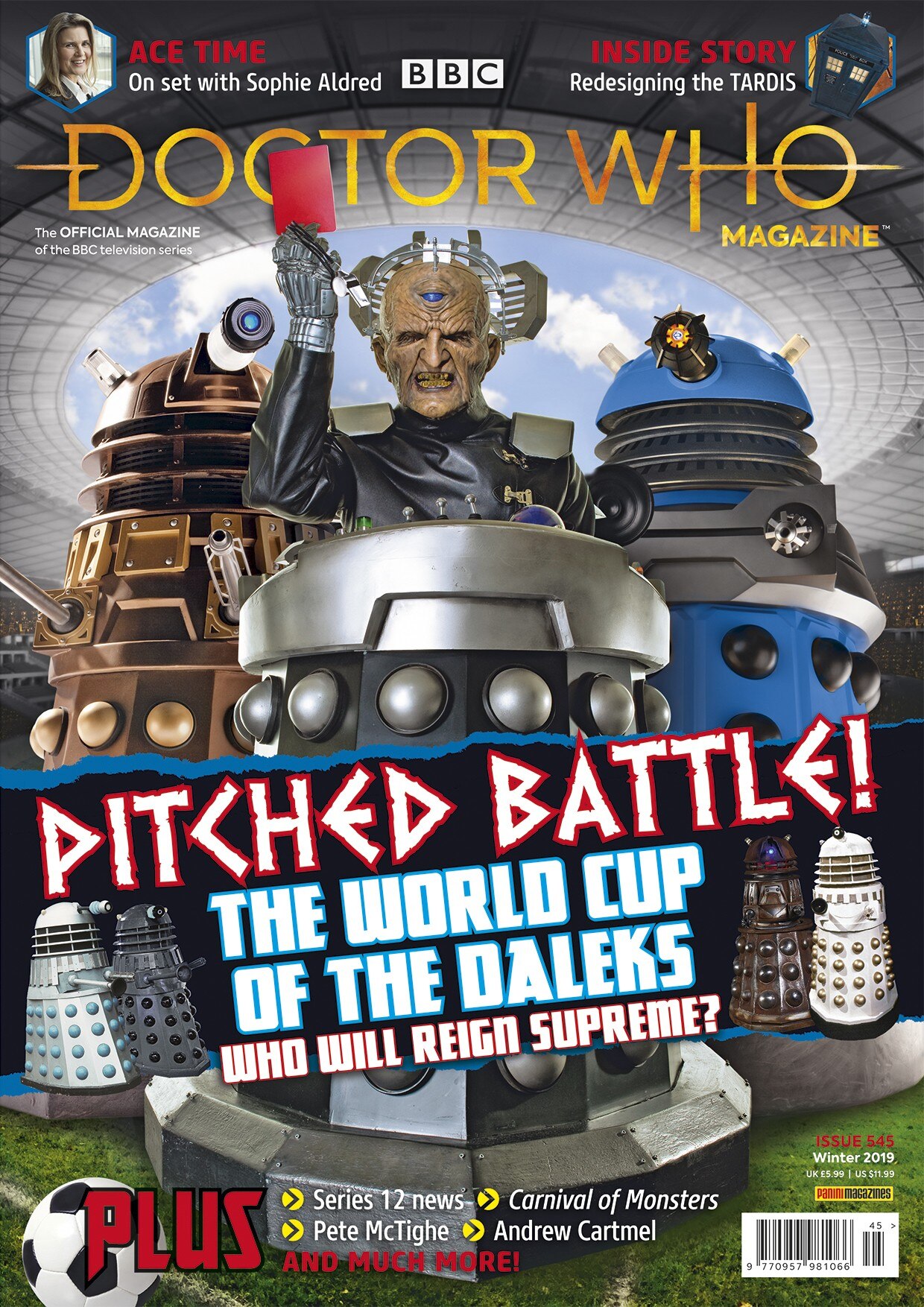 Also included in the issue is the ultimate Dalek battle! Thirty-two Dalek stories fought for supremacy in DWM's epic Twitter online tournament. Which is the fans' favourite? You can find out in a 16-page celebration of the Daleks.
The latest issue of Doctor Who Magazine (#545) also includes:
An exclusive Series 12 update.
Pete McTighe, writer and director, goes behind the scenes on The Promise, the new trailer for the Doctor Who Season 26 Blu-ray box set.
Sophie Aldred discusses her on-screen return as Ace for The Promise
Part 1 of an exclusive interview with former script editor Andrew Cartmel
A preview of Tiny Rebel's final Doctor Who: Infinity games and the next chapter of Mistress of Chaos, a new comic-strip adventure featuring the Thirteenth Doctor and her friends.
Doctor Who Magazine #545 is on sale now, priced £5.99.