January 31, 2020
You missed him, right? Captain Jack is BACK! John Barrowman has returned as the immortal Time Agent in Fugitive of the Judoon.
Are you looking for more adventures featuring Captain Jack Harkness? Find some incredible stories from his many lives here...
1. Captain Jack meets the Sixth Doctor?
Captain Jack has waited many years to find the Doctor… such a shame when the one he wasn't expecting turns up! When the Sixth Doctor falls out the TARDIS critically ill, it's up to Jack to take up the mantle of the rainbow coat…
You can hear this meeting of large personalities, plus more audio drama adventures featuring John Barrowman, from Big Finish here.
---
2. Back to the beginning….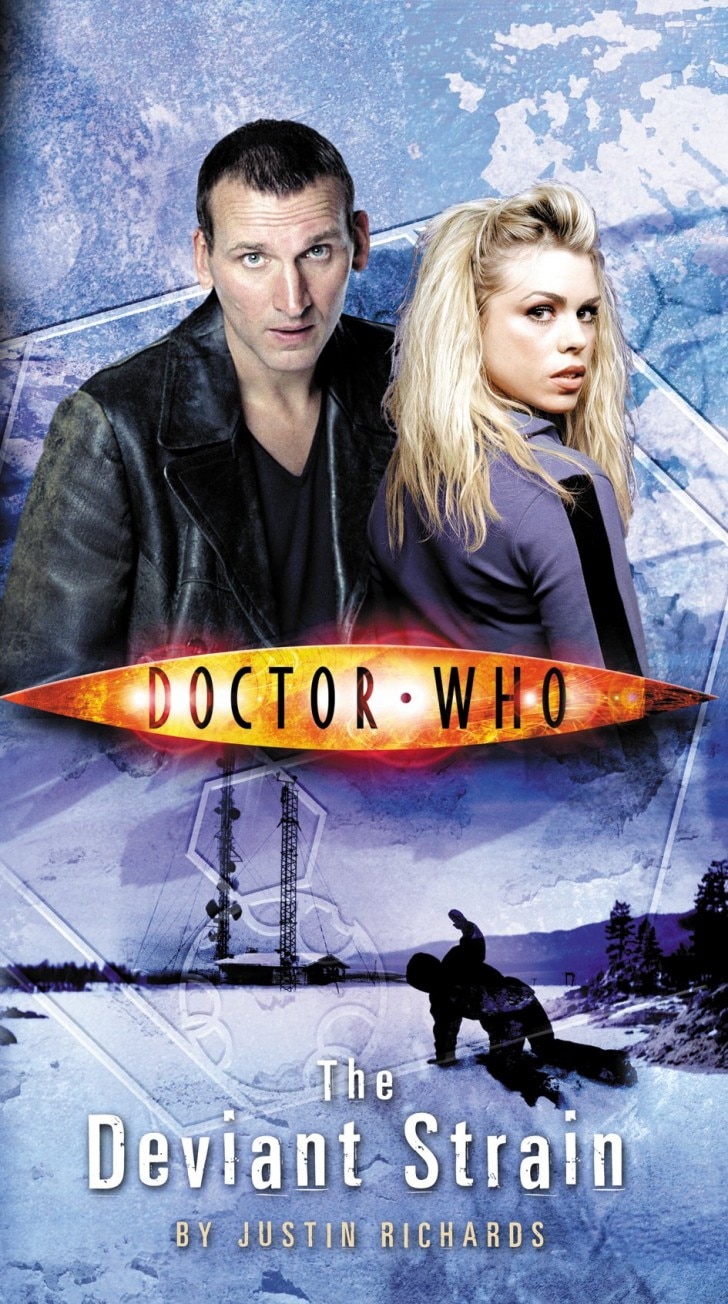 Before he became immortal, Captain Jack travelled with the Ninth Doctor and Rose for several adventures, on-screen and in stories!
For their first novel, Captain Jack, the Doctor and Rose go to the Novrosk Peninsula, to an abandoned Soviet Naval base, and there's something waiting for them in the cold…
You can order the novel The Deviant Strain from Penguin here.
---
3. For not one, but three stories (on audio)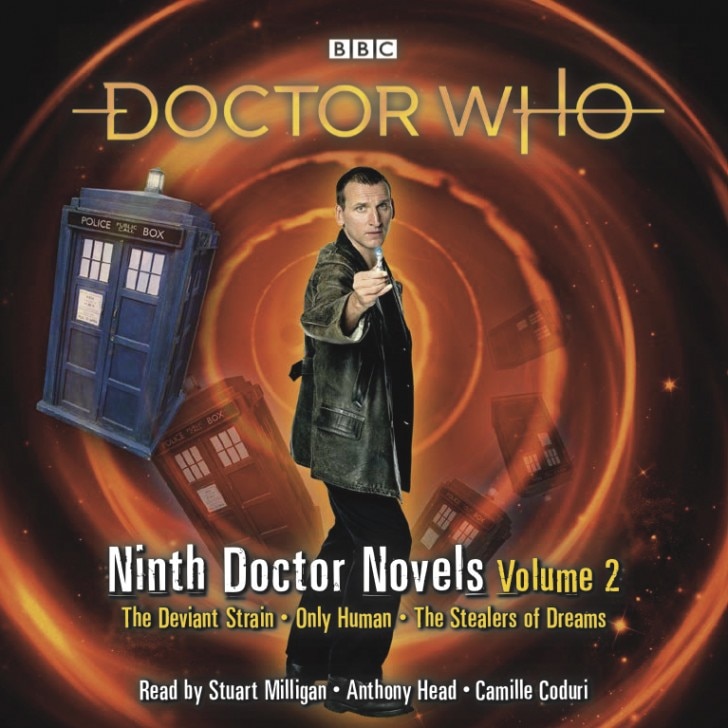 If you prefer your Doctor stories on audio, you can get three stories starring the Ninth Doctor, Rose and Captain Jack on audio in a collection of three.
There are three wonderful narrators in this collection - Stuart Milligan, who played President Nixon in two TV episodes; Anthony Head who played Brother Lasser, the Krillitane leader, in the episode School Reunion, and Camille Coduri who played Jackie Tyler.
You can order Doctor Who: Ninth Doctor Novels Volume 2 here.
---
4. A comic-book mystery from Jack's memory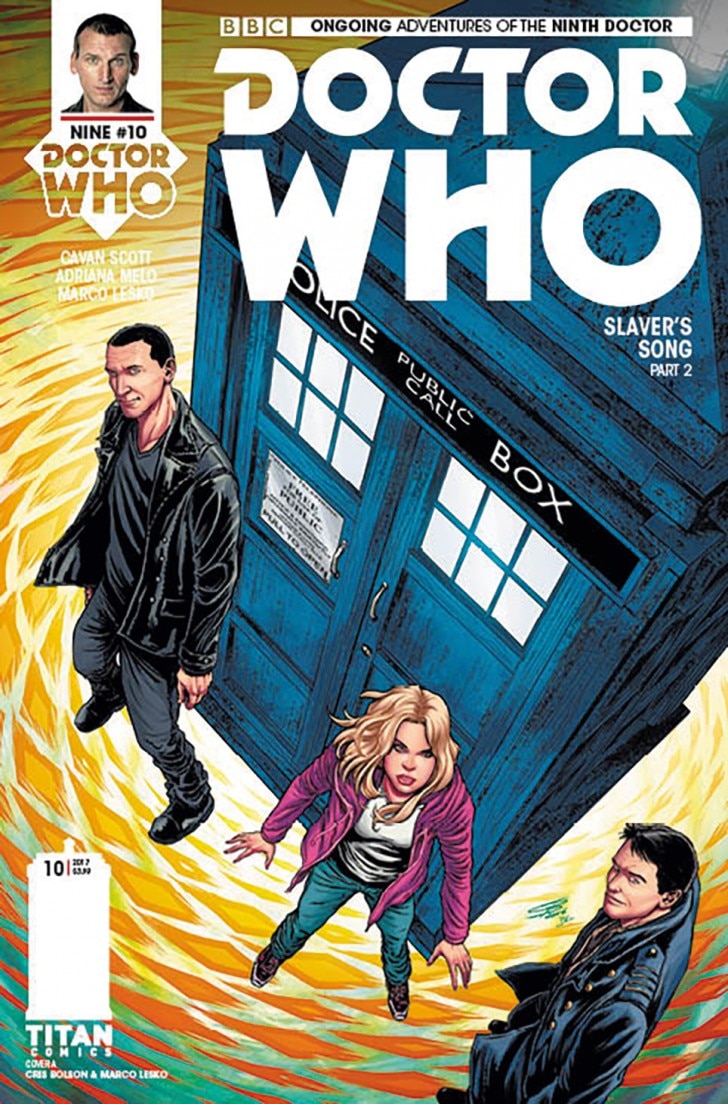 More adventures await Captain Jack, Rose and the Doctor from Titan Comics! This time, a mystery is hidden in Jack's memories, which take the TARDIS to 17th Century Brazil! Will Jack find what he seeks, and keep the trust of his friends?
You can order comic adventures starring Captain Jack here
---
5. Have your own Captain Jack at home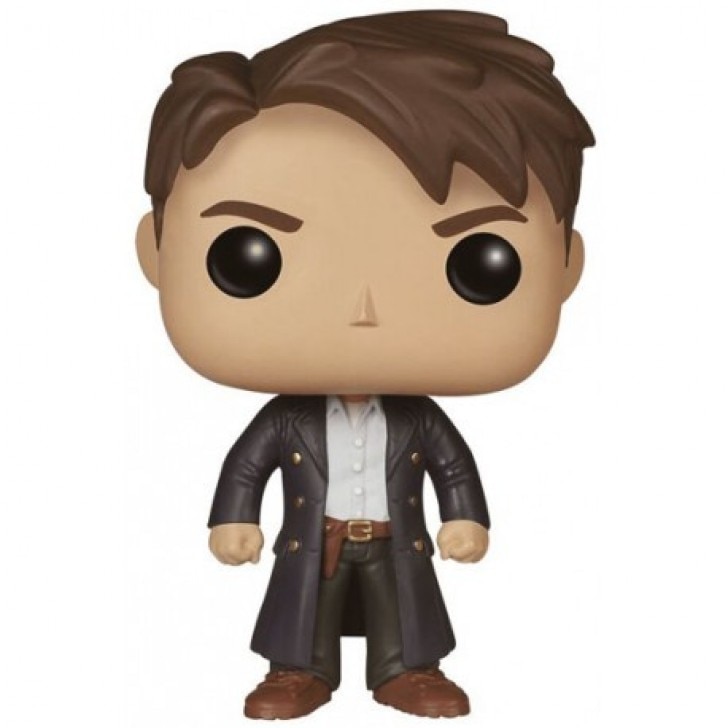 Finally, a Captain Jack you can keep! Funko Pop! have their own design for the immortal Time Agent that you can have in your own Torchwood hub.
You can order your own mini-Jack here
---
6. Watch Captain Jack's best bits on YouTube!
You can get some of the best bits of Captain Jack's lives (what has been recorded so far, we know that he might live for billions of years!?). Leave a comment in the YouTube video on what your favourite moments are!
See Captain Jack in action in Doctor Who: Fugitive of the Judoon now.