June 28, 2013
The Dark Bunny t-shirt designs for June celebrate the colourful adventures of the Sixth Doctor, with references to both his visit to the Punishment Dome of Varos, and his companion Mel's predilection for carrot juice.
The bold black and red double 'V' symbol of the Varosian government dominates the first tee design. In Vengeance on Varos, the Doctor and Peri fell foul of the Punishment Dome and its televised tortures. Just make sure you tune in to the compulsory All New Punishment Dome Weeknights, and punch-in your vote - or PolCorps will come calling!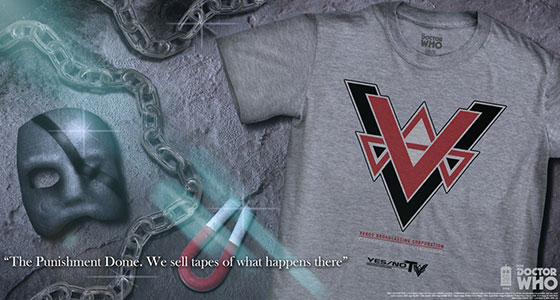 With the final televised words of the Sixth Doctor being an echoing "Carrot juice?", it's only fair to celebrate fitness fanatic Mel's favourite invigorating tipple with a tee. Crammed with vitamin C, packaged in Pease Pottage and with no unpleasant side-effects, guaranteed – this t-shirt is a must for all dieting Time Lords.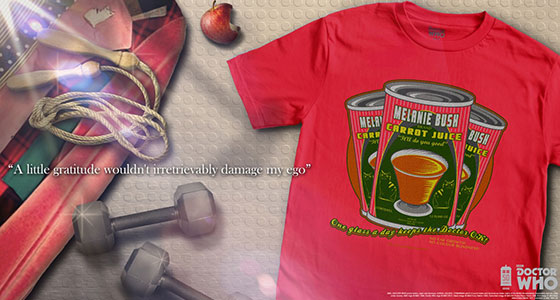 The designs are available now from the Dark Bunny Tees Doctor Who site.