October 09, 2017
BBC Worldwide have announced today that an unfinished and unbroadcast Fourth Doctor story written is to be completed combining original live-action footage with hand-drawn animation.
Shada will be released on DVD, Blu-ray and digital download (further details below).
Penned by legendary Hitchhiker's Guide To The Galaxy author and Doctor Who writer Douglas Adams (City Of Death, The Pirate Planet), the story was set to be the Season Seventeen finale but strike action at the BBC in November 1979 meant the studio scenes were never completed and the adventure was abandoned.
Now, thirty-eight years on, Shada is to finally be completed – combining the original, remastered footage, with brand new colour animation for a feature-length production.
Watch the fantastic trailer below!
The animation will feature the newly-recorded voices of the original cast, including Tom Baker as the Fourth Doctor and Lalla Ward as Romana, performing the original script.
Fourth Doctor actor Tom Baker (pictured below) says: "Shada was one of my favourite Doctor Who stories. I have many fond memories of shooting the location scenes in Cambridge, and it was disappointing not to finish the story in studio. I'm so glad that BBC Worldwide have found a way to bring fans a complete visual version."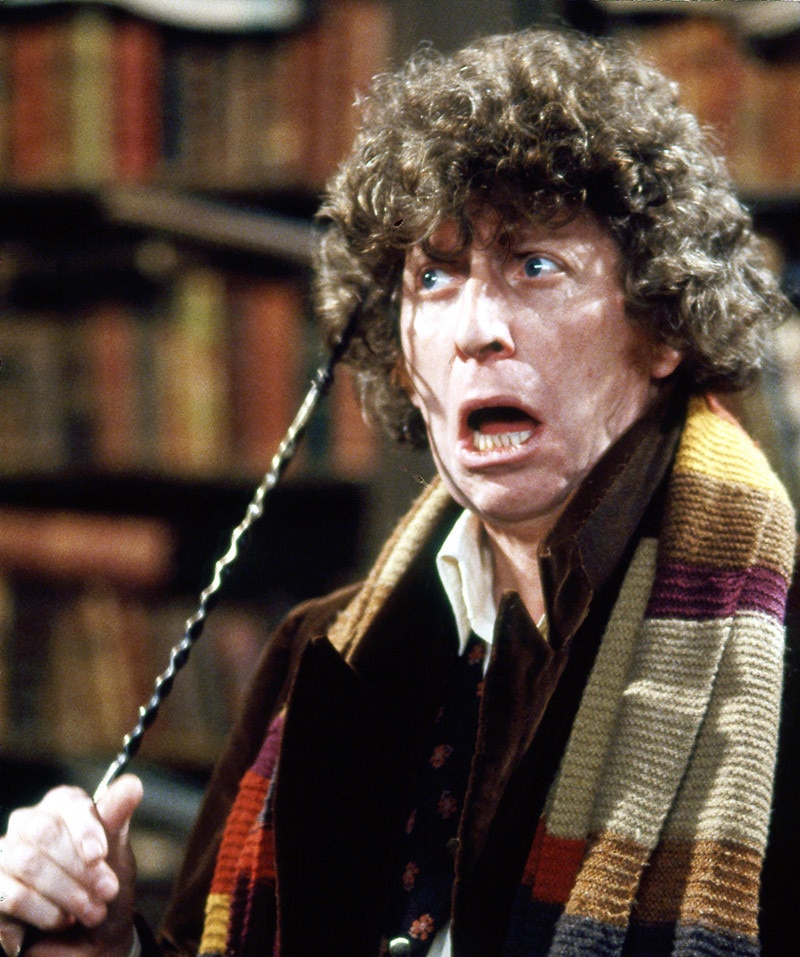 Shada is being produced by the team behind the highly successful and critically acclaimed animation of lost Doctor Who adventure, The Power of the Daleks, released last year.
The team have had access to nearly seven hours of raw footage from the original 1979 shoot from which they are editing the new production from scratch, with all the original film negatives re-scanned in full HD and digitally remastered.
Shada will be released in the UK as a digital download on 24 November 2017, and then on DVD and Blu-ray on 4 December 2017.
Pre-order the DVD and Blu-ray here
Pre-order on iTunes here
Fans in the UK can also purchase a 3-disc bluray steelbook edition of Shada, featuring exclusive artwork and additional content.
Check out the wonderful cover art below.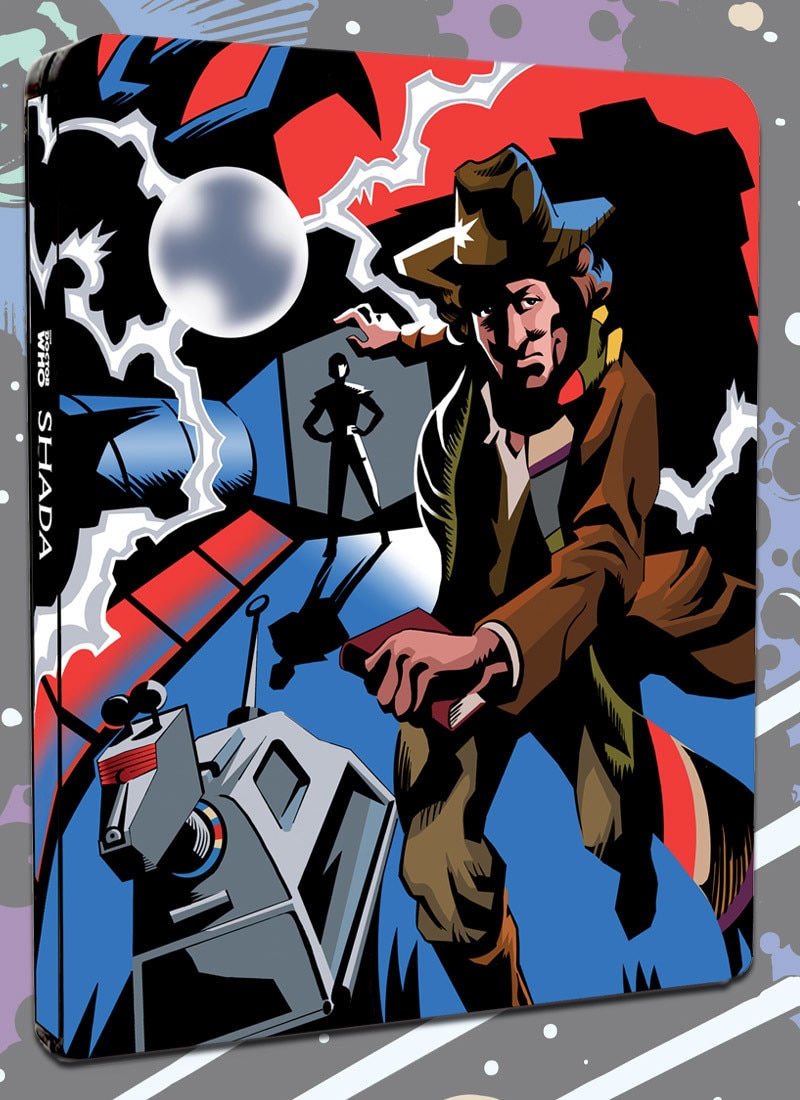 Pre-order Steelbook here
Shada will be shown in Australian cinemas later this year before being released on digital and Blu-ray and DVD (full details to be announced shortly).
Shada Extras
The following special features are included on the DVD and regular Blu-ray releases:
• Taken Out of Time
A frank and revealing examination of why Shada became the only Doctor Who story never to be completed. Featuring Tom Baker (The Doctor), Daniel Hill (Chris Parsons) and director Pennant Roberts.
• Now and Then
Compare the Cambridge locations as they appeared in 1979 with how they look today.
• Strike, Strike, Strike!
A look at how industrial action impacted Doctor Who over the years.
• Studio Sessions - 1979
• Dialogue Sessions
• Model Filming
• Deleted Scenes
• Title Sequence Films
• Live Action Reference Footage
• 1979 Gallery
• 2017 Gallery
The Blu-ray steelbook edition includes an extra disc of exclusive additional content (more info on this soon) and features exclusive artwork.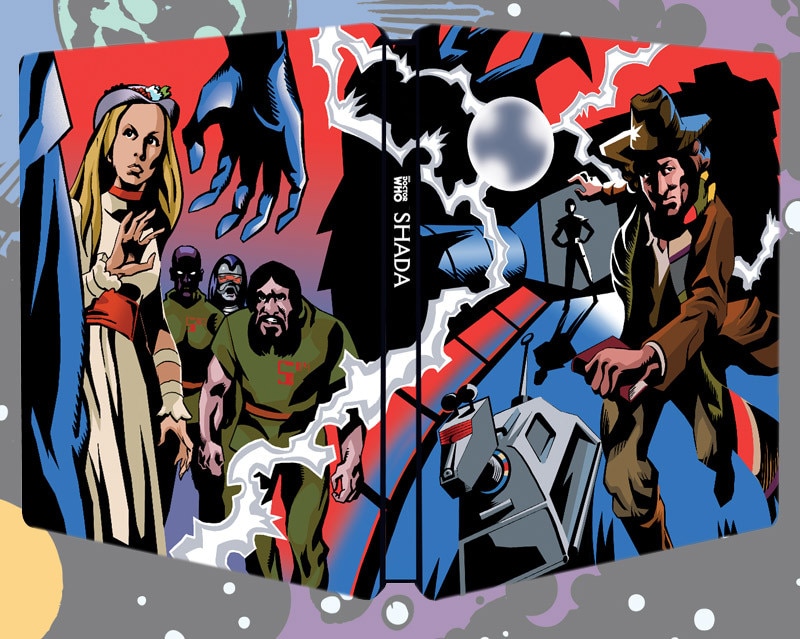 Shada in Cinemas
On Saturday 2 December 2017 there will also be a special screening of Shada at BFI Southbank, London, UK. Tickets for BFI members will be available from 7 November, and for the public from 14 November. Further information on the screening will be available soon.
Shada will also be screened in Australian cinemas, more info will be announced shortly.
Shada will be released as a digital download in the UK on 24 November 2017, and on DVD and Blu-ray on 4 December 2017