July 04, 2017
This month's Doctor Who audiobooks from the BBC give us an exclusive audio adventure for the Twelfth Doctor, featuring the Sisterhood of Karn, and a classic story from the First Doctor era.
Sign up here to the Doctor Who newsletter for EXCLUSIVE offers
Both releases are available now, check out the details and artwork below.
---
The Lost Flame
By George Mann and Cavan Scott
The TARDIS make a bumpy landing on Karn, home of the legendary Sisterhood. There the Doctor encounters his old acquaintance Ohila, who denies all suggestions of involvement in recent unusual activities on Earth.
The Doctor, Alex and Brandon move on to the planet Escalupia, a medical hub for Earth's First Great and Bountiful Human Empire. There they find squalid living conditions and sinister, hovering drones preying upon the populace. Why does everyone fear doctors, and who is the Angel they seem desperate to see?
When Alex is captured by the drones, the Doctor discovers that the slums are test labs for huge medical companies, with the humans as lab rats. Furthermore, the mysterious Angel is someone they've encountered before - someone well known to Ohila...
The stakes are high, as the travellers and the Sisterhood fight to end an injustice and escape with their lives.
Clare Higgins, who played Ohila in the 2015 episodes The Magician's Apprentice and Hell Bent, reads this climactic original audiobook.
Duration: 1 hour 10 mins (approx). Purchase here.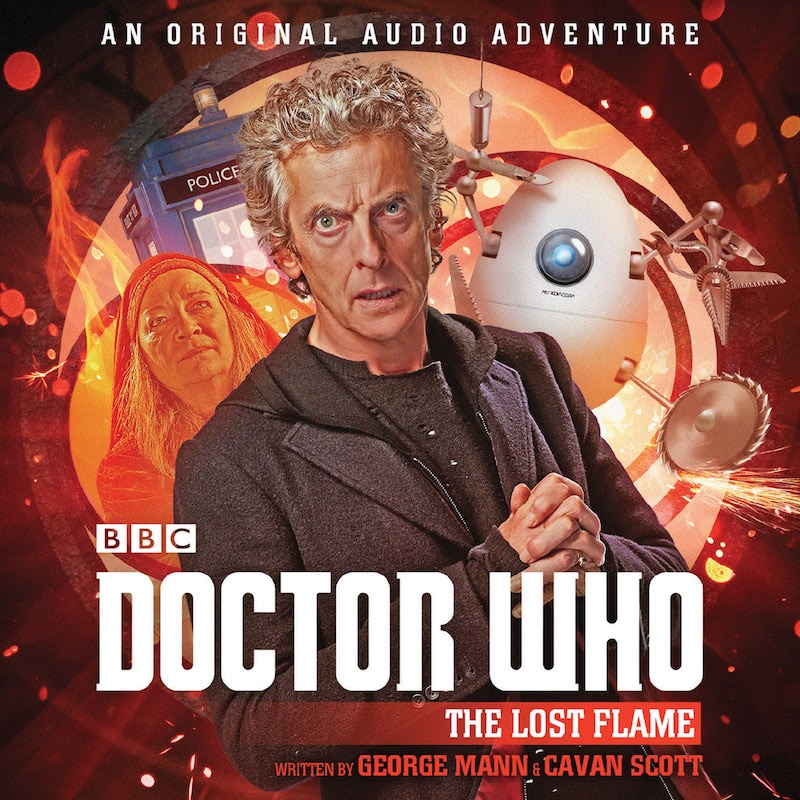 Galaxy Four
By William Emms
Following a skirmish in deep space, two alien spacecraft have crash landed on a barren planet in Galaxy Four. The Drahvins are a race of beautiful females, led by the imperious Maaga. The Rills are hideous tusked monstrosities, accompanied by their robotic servants, the Chumblies.When the Doctor arrives with Vicki and Steven in tow, he discovers that the planet will explode in two days' time. The Drahvins desperately ask for his help in escaping the planet and the belligerent Rills. But things are not always as they seem...
This is an unabridged reading from Maureen O'Brien, who played companion Vicki in the First Doctor era.
Duration: 4 hours (approx). Purchase here.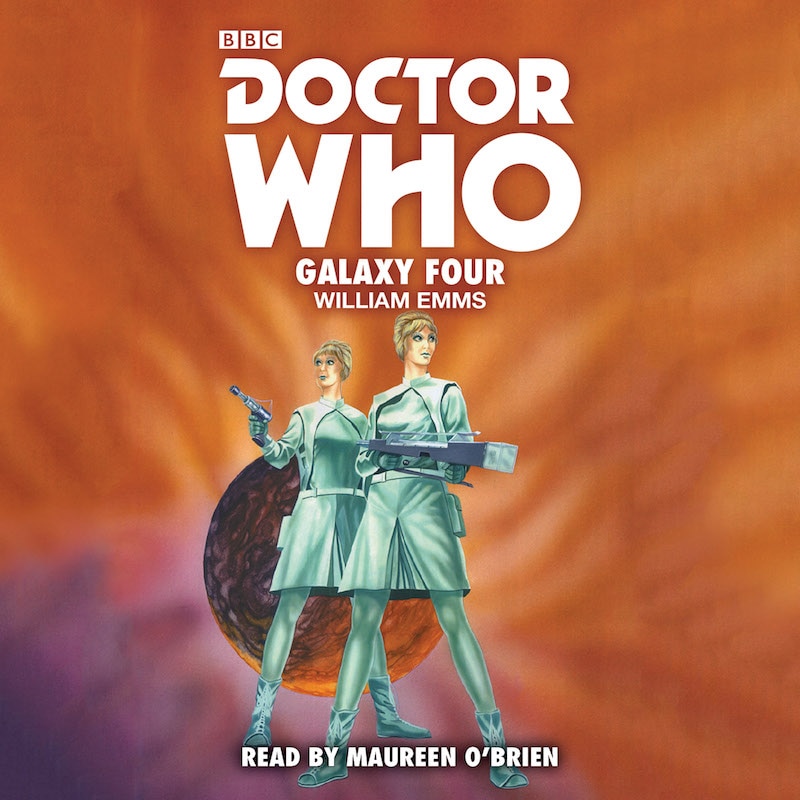 Both these titles are available now.