February 03, 2019
BBC Audio welcomes in the New Year with a range of brand new Doctor Who audiobooks for January and February 2019.
The Tenth Doctor Novels series reaches its fourth and final volume with the three BBC Books stories starring David Tennant's incarnation of the Doctor and featuring the return of three old enemies. The stories are read by Christopher Ryan, Georgia Moffett and Will Thorp, who will also be familiar to fans of the Tenth Doctor's TV era.
BBC Audio's first Audio Original story of 2019 is The Elysian Blade by David Bishop, a Second Doctor tale set on a distant Earth colony and read by Frazer Hines, who played companion Jamie during the Patrick Troughton era.
On the subject of popular companions, both Leela, played by Louise Jameson and the redoubtable K9 appear in Doctor Who and the Sunmakers, BBC Audio's latest classic novelisation, read by Louise herself with John Leeson providing the voice of K9.
Scroll down for further details about what's available to to buy on CD and download from BBC Audio in early 2019.
---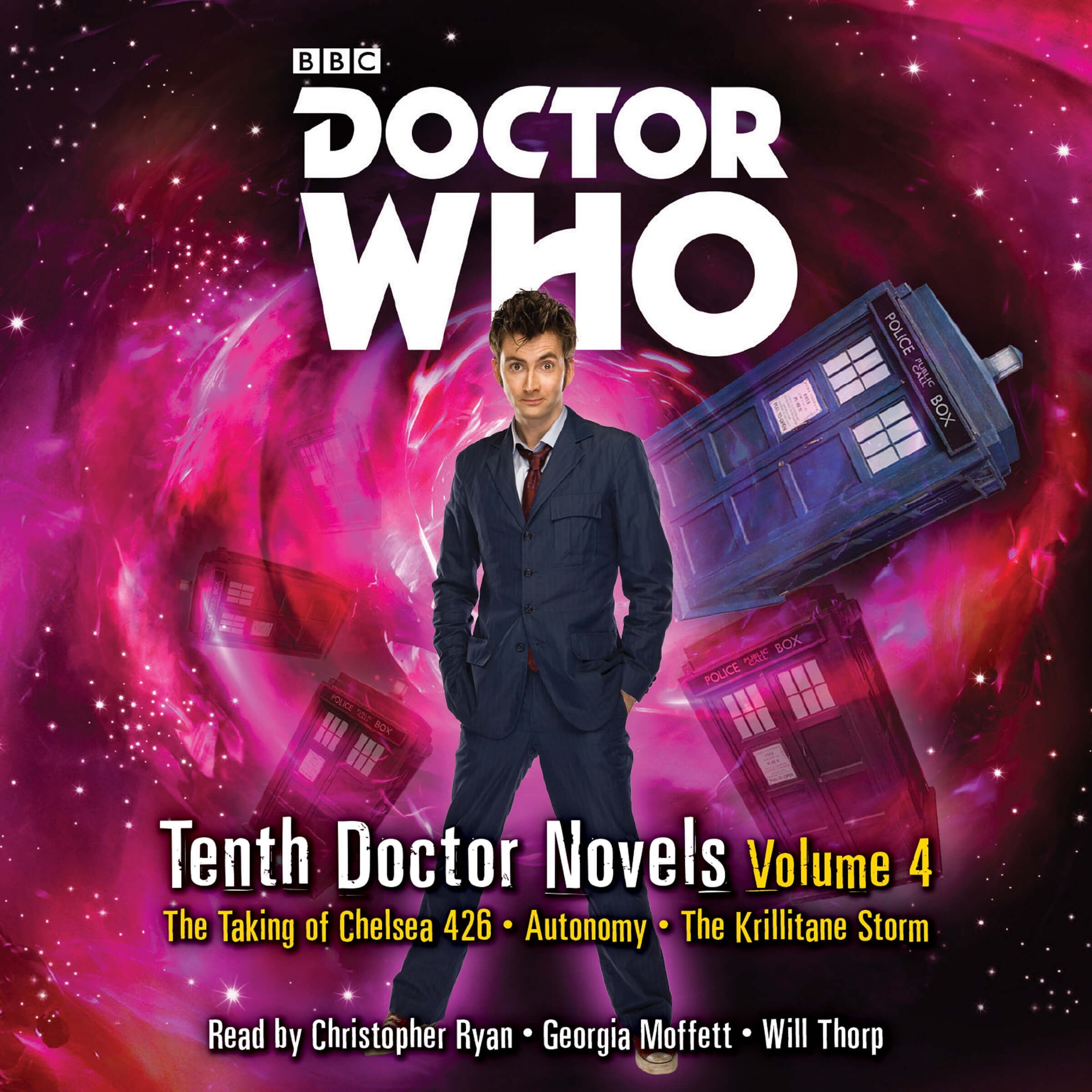 Christopher Ryan, Georgia Moffett and Will Thorp read three original stories featuring the Tenth Doctor, as played on TV by David Tennant
Join the Tenth Doctor on these brand new journeys in time and space! In The Taking of Chelsea 426 he visits a city-size colony floating on the clouds of Saturn, just as some familiar foes arrive: the Sontarans. In Autonomy an unspeakable terror is lurking on Level Zero of Hyperville, the hi-tech, 24-hour entertainment complex where the stage is set for a battle with the Autons. And in The Krillitane Storm the Doctor finds medieval Worcester threatened by the legendary Devil's Huntsman, in reality a menace he has encountered before.
The Taking of Chelsea 426 by David Llewellyn is read by Christopher Ryan.
Autonomy by Daniel Blythe is read by Georgia Moffett.
The Krillitane Storm by Christopher Cooper is read by Will Thorp.
Doctor Who: Tenth Doctor Novels Volume 4 is available on Amazon and Audible now.
---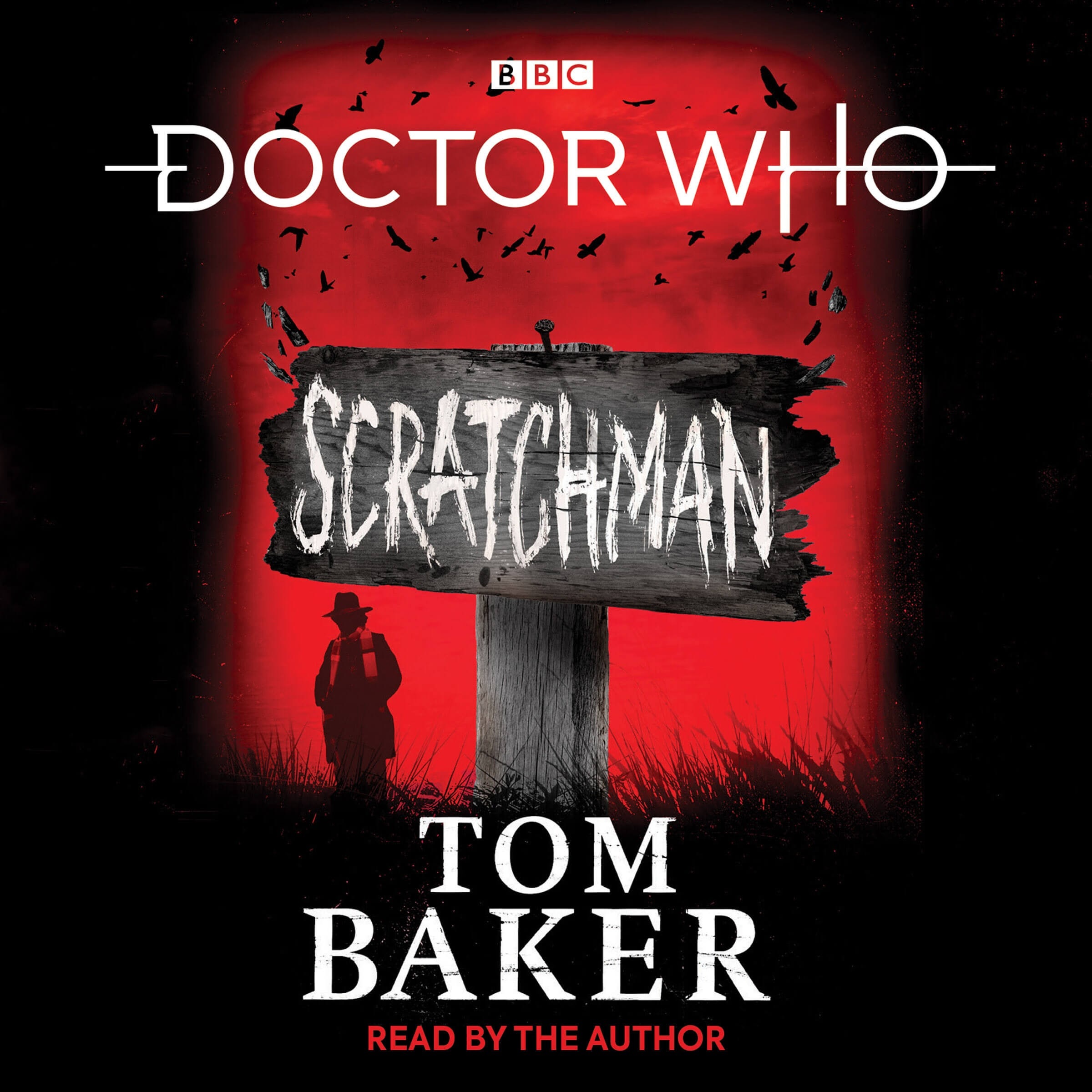 In his first-ever Doctor Who novel, Tom Baker's incredible imagination is given free rein
The Doctor, Harry Sullivan and Sarah Jane Smith arrive at a remote Scottish island, when their holiday is cut short by the appearance of strange creatures – hideous scarecrows, who are preying on the local population. The time travellers have fallen into a trap, and Scratchman is coming for them.
With the fate of the universe hanging in the balance, the Doctor must battle an ancient force from another dimension, one who claims to be the Devil. Scratchman wants to know what the Doctor is most afraid of. And the Doctor's worst nightmares are coming out to play…
Tom Baker himself reads this legendary Doctor Who adventure, a spine-chilling thriller forty years in the making, so epic it was originally intended for the big screen.
Doctor Who: Scratchman is available on Amazon and Audible now.
---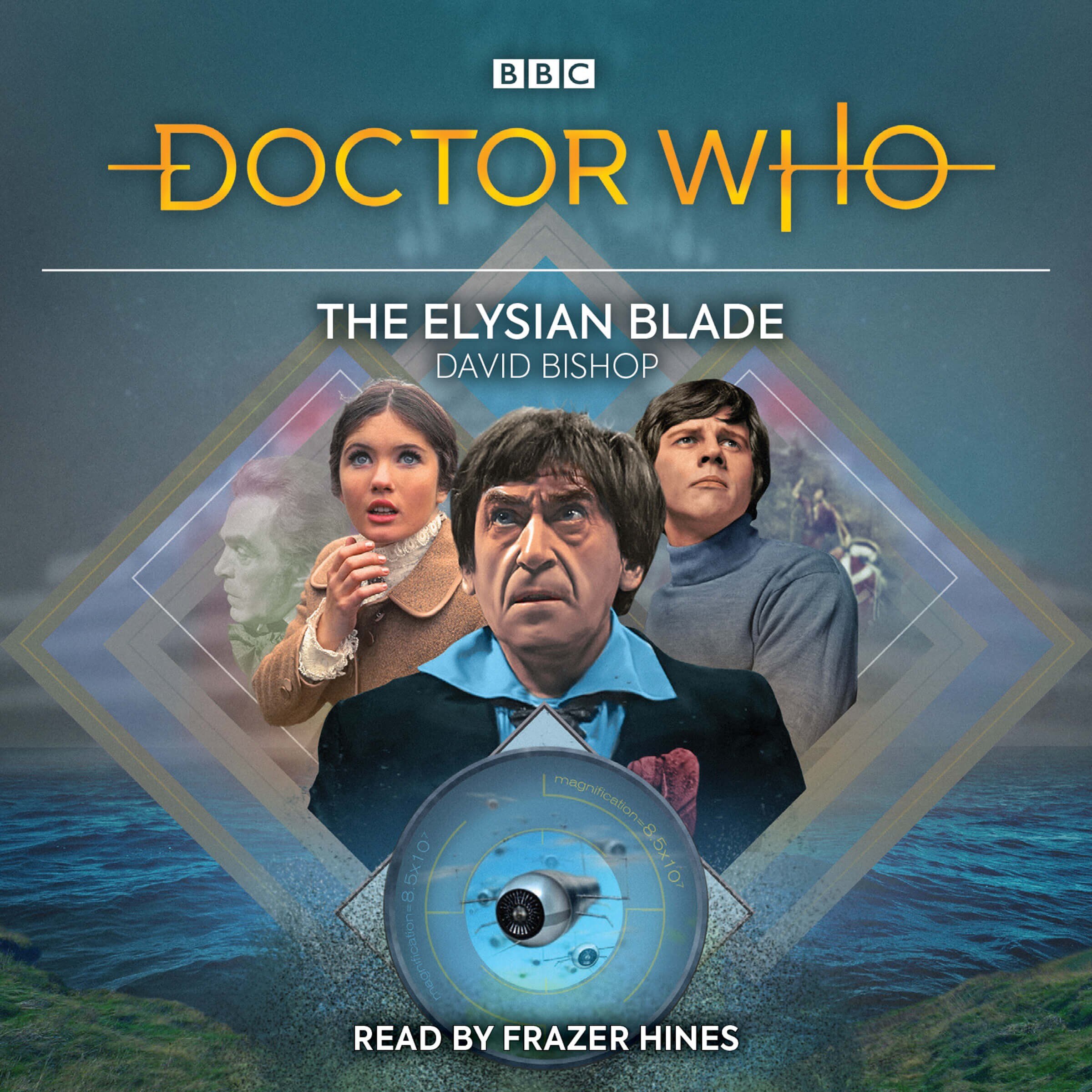 Frazer Hines reads an intriguing original story featuring the Second Doctor and his companions, Jamie and Victoria
Fleeing from the rising tide on a distant planet, the Doctor and his friends are attacked by a swarm of what appear to be tiny insects. Wracked by hallucinations, Jamie is transported back to his home in the Highlands, whilst Victoria sees her late father.
The travellers meet the survivors of Elysian Fields, a travelling hospital that offers patients a choice between the Blade of Longing and the Angel of Forgetting. When the spaceship lands, the TARDIS crew are offered the chance of a lifetime.
For Victoria, the promise of meeting her father again proves too alluring to resist. But what terrible price must she pay, along with anyone else who makes a pact with Elysian Fields?
Doctor Who: The Elysian Blade will be available on Amazon and Audible from 7th February.
---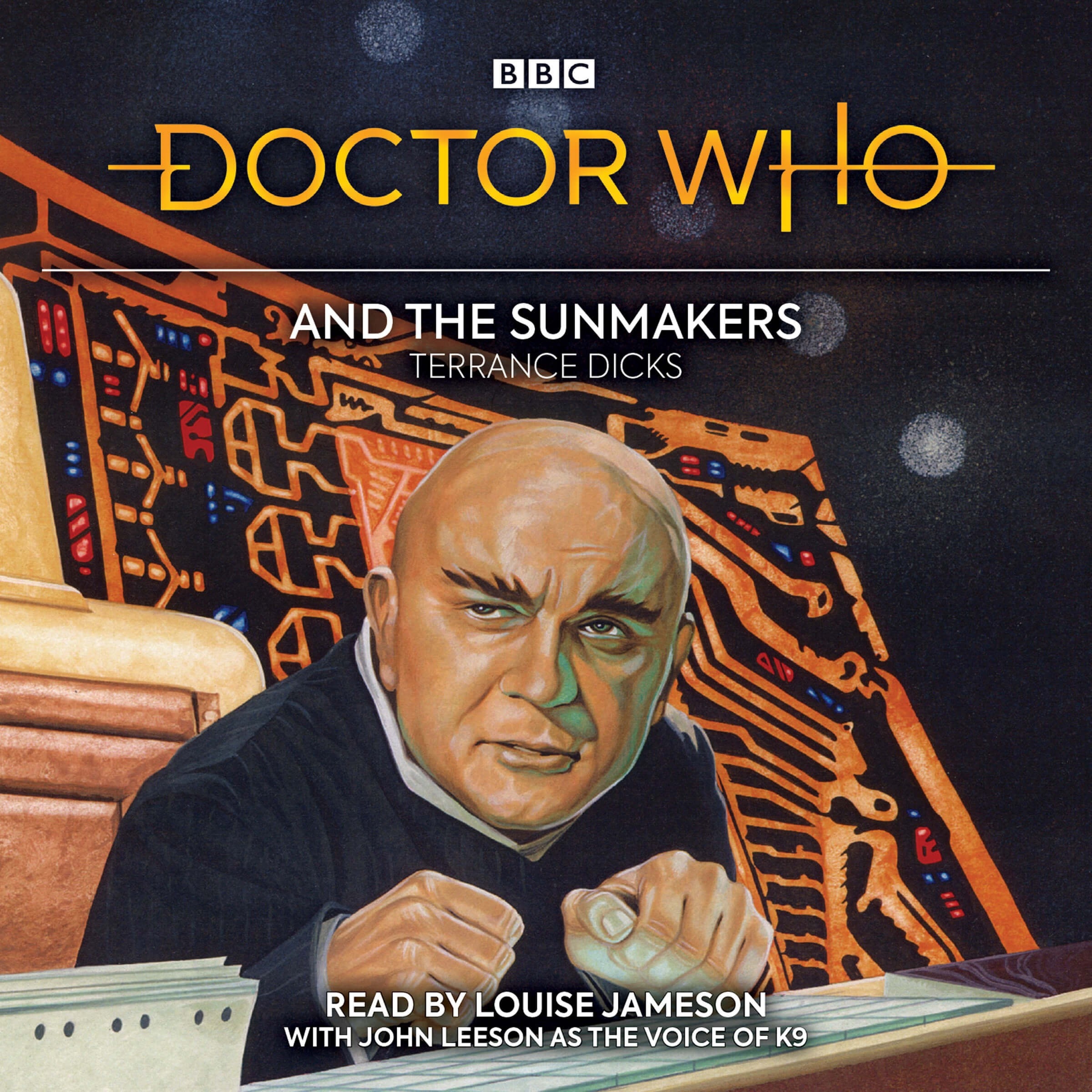 Louise Jameson reads this classic novelisation of a Fourth Doctor TV adventure featuring Leela and K9
Everyone knows that Pluto is a barren, airless rock. So naturally the Doctor is surprised when he discovers artificial suns and an ultra-modern industrial city. What's more, a group of colonists is being worked — and taxed — to death in this inhospitable and supposedly undeveloped part of the Universe.
With the help of his companion Leela, and the faithful K9, the Doctor teams up with the rebels who inhabit the city's underbelly. Together they take on the mysterious and powerful Company, a ruthless exploiter of planets and their people.
Louise Jameson, who played Leela in the BBC series, reads Terrance Dicks's unabridged novelisation of the 1977 TV adventure by Robert Holmes, starring Tom Baker as the Doctor.
Doctor Who and the Sunmakers will be available on Amazon and Audible from 7th February.
---
Coming in March and April 2019…
Doctor Who: The Lost TV Episodes Volume 1 (First & Second Doctor TV Soundtracks), written by various authors
Doctor Who: The War Machines (First Doctor Novelisation), written by Ian Stuart Black
Doctor Who: The Winged Coven (Fourth Doctor Audio Original), written by Paul Magrs
Doctor Who: The Nest Cottage Chronicles (Fourth Doctor Audio Originals), digital release only, written by Paul Magrs
Doctor Who: Warrior's Gate (Fourth Doctor Novelisation) written by Stephen Gallagher writing as John Lydecker
All titles are available from Amazon and Audible in January and February. Check back our site soon for an in-depth look at March and April's releases.