June 25, 2018
Tom Baker's much-loved first season as the Fourth Doctor is out on Blu-ray. Elisabeth Sladen (Sarah Jane Smith) and Ian Marter (Harry Sullivan) star alongside Baker in five classic stories – Robot, The Ark in Space, The Sontaran Experiment, Genesis of the Daleks and Revenge of the Cybermen – over 20 episodes, originally broadcast between December 1974 and May 1975.
Order Doctor Who: The Collection – Season 12.
The hotly anticipated Blu-ray box set includes a wealth of brand-new bonus content, including an exclusive, hour-long conversation with Baker recorded at the end of last year, a few weeks before his 84th birthday. Conducted by writer and broadcaster Matthew Sweet, the wide-ranging interview is full of wild and formidable anecdotes ("I've never been burdened by the idea of being subtle," admits Tom), candid confessions ("I have certainly been less than perfect. A good deal less than perfect") and no bad language whatsoever (Tom's been forbidden from swearing – or "we'll get locked up," he says, darkly).
Here are ten things we learned from their compelling chat...
1. His casting as the Doctor happened very, very quickly (and sounds a bit like a Craig David song)
On Friday 15 February, just 11 days after he popped his begging letter in the mail, Tom's casting was announced at a press launch at BBC Television Centre. "Everything changed then," he says. "It was the loveliest thing, to be Doctor Who."
2. He hadn't a clue how to play the Doctor, so he played… himself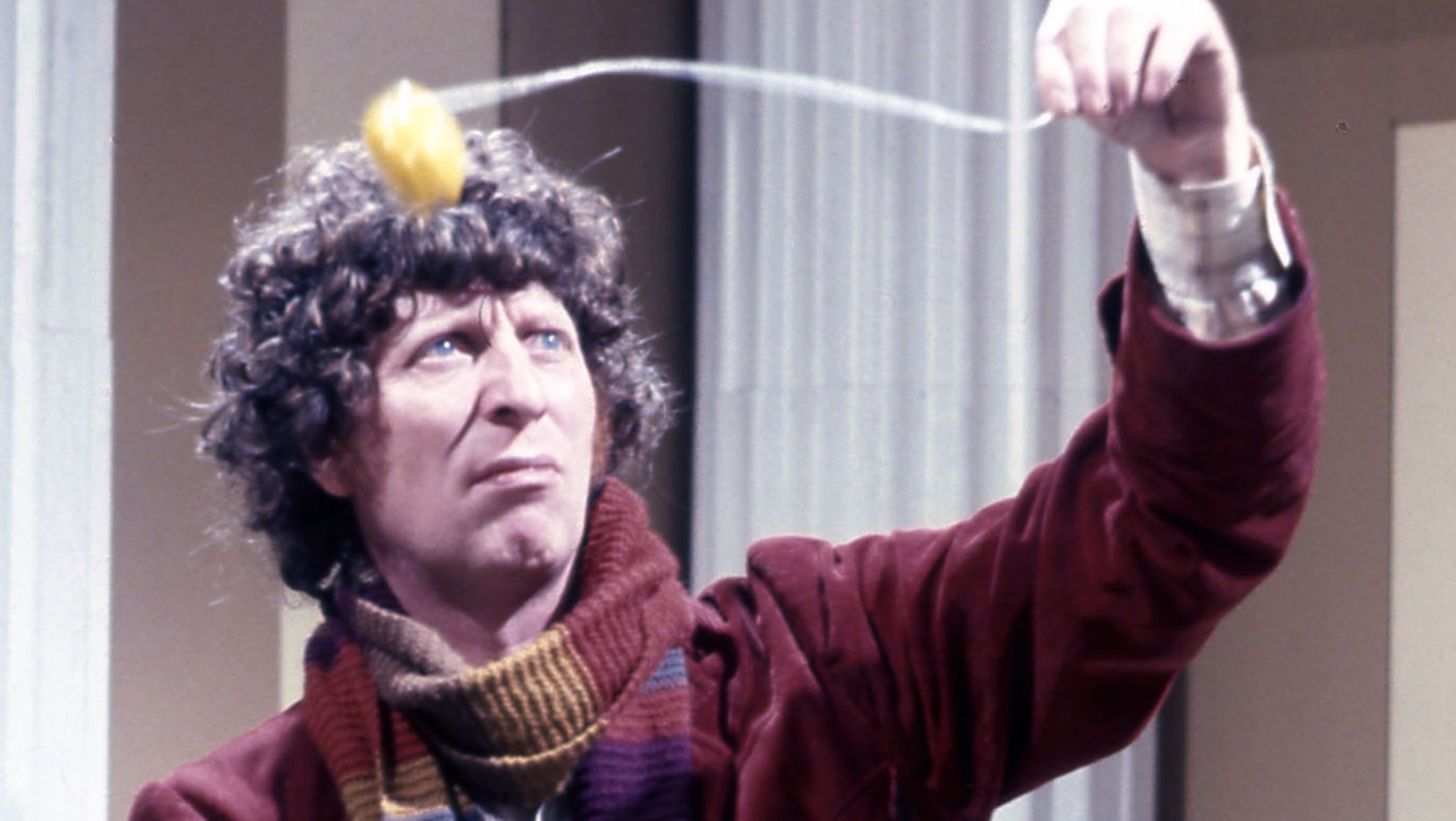 When Letts and his successor as producer, Philip Hinchcliffe, asked him how he wanted to play the part, Tom fessed up: "I said, 'I don't really have any idea at all'… They thought I was joking. You know, Barry said, 'Oh, come on. You must have some idea.' [But] I was trying to be honest with them, because I'd signed; they were stuck with me." In lieu of other ideas, Tom suggested a Doctor who might be "about six feet three, and have hyperthyroid condition, and was desperate for a job – and therefore, you know, suggesting anxiety, but in a pleasant way. In fact, I was describing myself, of course… They were a bit shocked by that."
3. Tom wore a mask in public (but not an actual mask, you understand)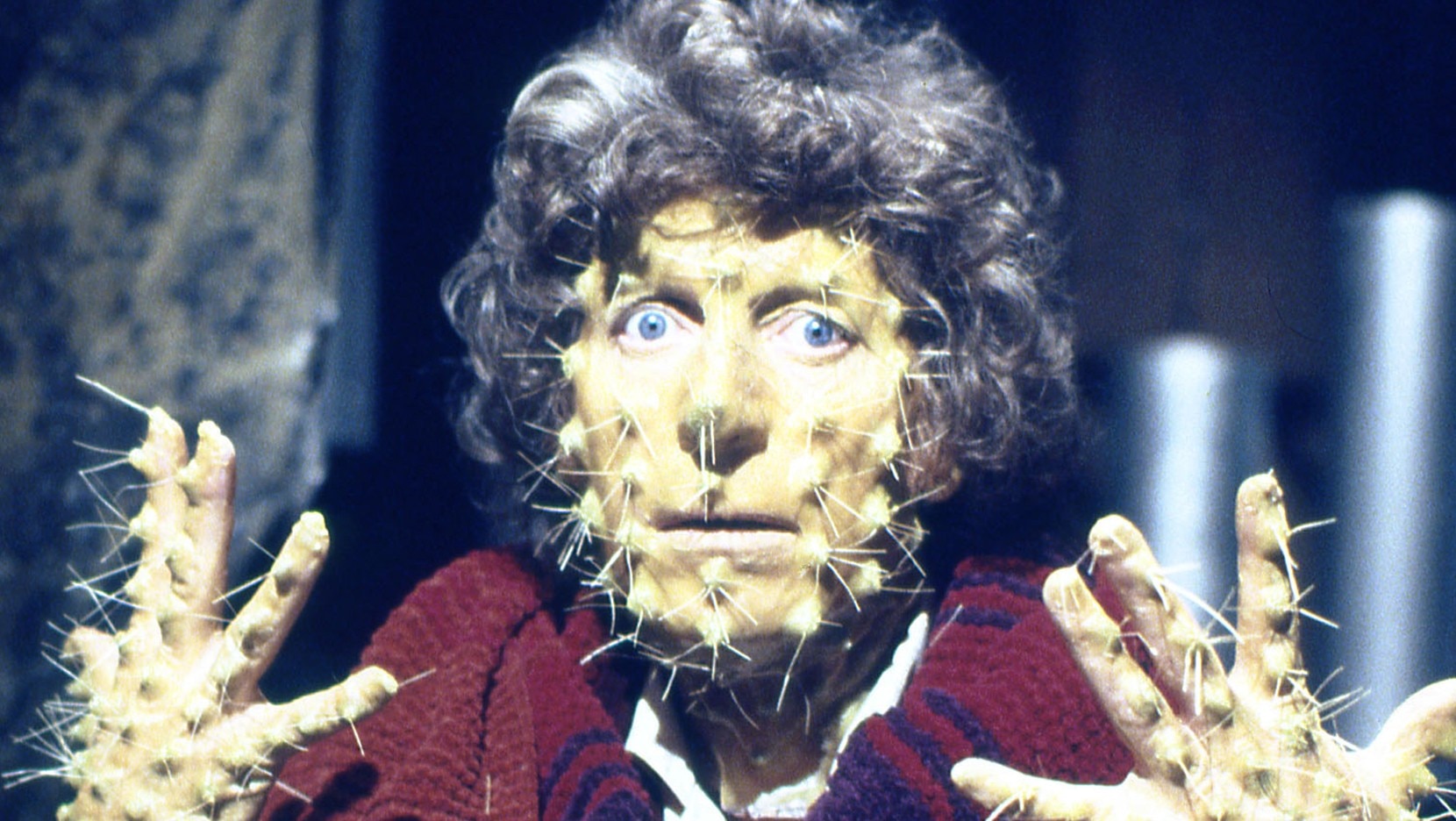 Once he'd been cast as the Doctor, Tom got "as much pleasure out of promoting it as doing it". Feeling an obligation to live up to the Doctor's fearsome reputation, he developed a public persona, a mask to hide behind. "You know, I felt people almost say, 'Well, there's nothing special about him.' I didn't want anyone to say that," stresses Tom. In no time at all, he felt as though he was "a benevolent alien from somewhere else, smiling and blessing people… In a way, it really wasn't a performance. It was just an angle of me that gave me the opportunity to sort of flower in that heroic silliness of Doctor Who."
4. When he got sad, Doctor Who made him happy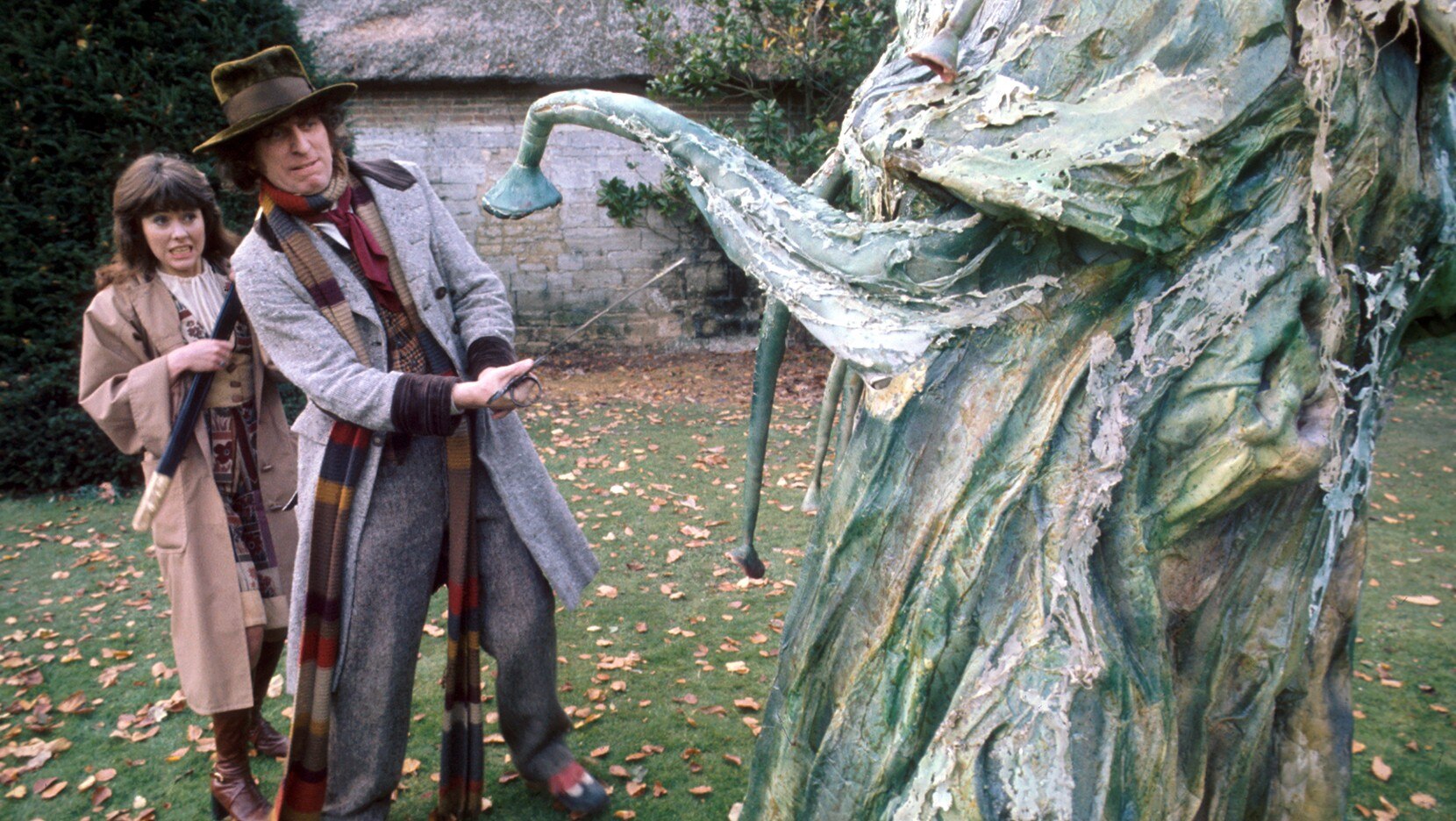 It isn't easy being a Time Lord. Walking in eternity. You've lived for something like 750 years. Everyone adores you. "Underneath all the attention that I got, and the glory, and the loving letters," says Tom, "I sometimes was a bit miserable and uncertain of myself." So the part became his consolation ("It was much better than being a real person," he reasons), and he'd dread the end of the working day. "Rehearsing Doctor Who and doing it was more fun, often, that my state of mind outside Doctor Who… I was happier when I was being unreal. When I was real, I was sad." For better or worse, Doctor Who became Tom's life. "It's pitiful to say that, isn't it? My life. Ha. But it is my life. Or has been my life. The best thing that ever happened to me as a professional actor, you know. The best thing."
5. He'd watch Doctor Who 'in the club' with Francis Bacon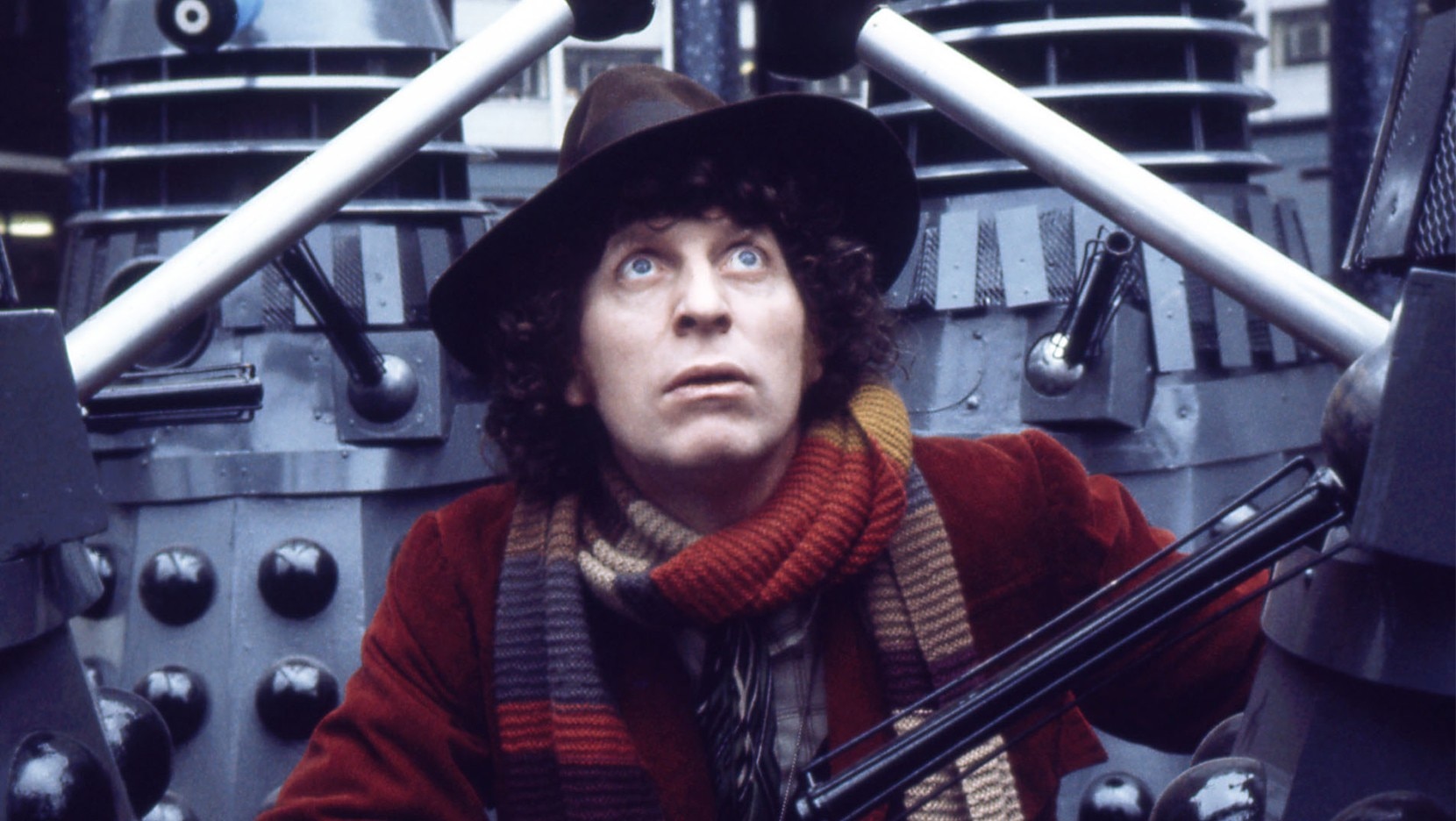 In the 1970s, Tom's social circle included prolific artist Francis Bacon, with whom he'd spend Saturday evenings in Soho's notorious private members' club the Colony Room – watching Doctor Who! "It was like being in a very intense play," Tom remembers. "It was a real nucleus of serious fellows who loved being in that shabby room, which was marvellously squalid and green, and the black-and-white telly was on, and there was good craic then." What did Bacon make of Doctor Who? "Francis kept saying, 'I don't know what's going on here, do you? What's he doing? And why's he got that silly scarf on?'"
6. Tom missed Elisabeth Sladen so much when she left Doctor Who that he wasn't very friendly towards her successor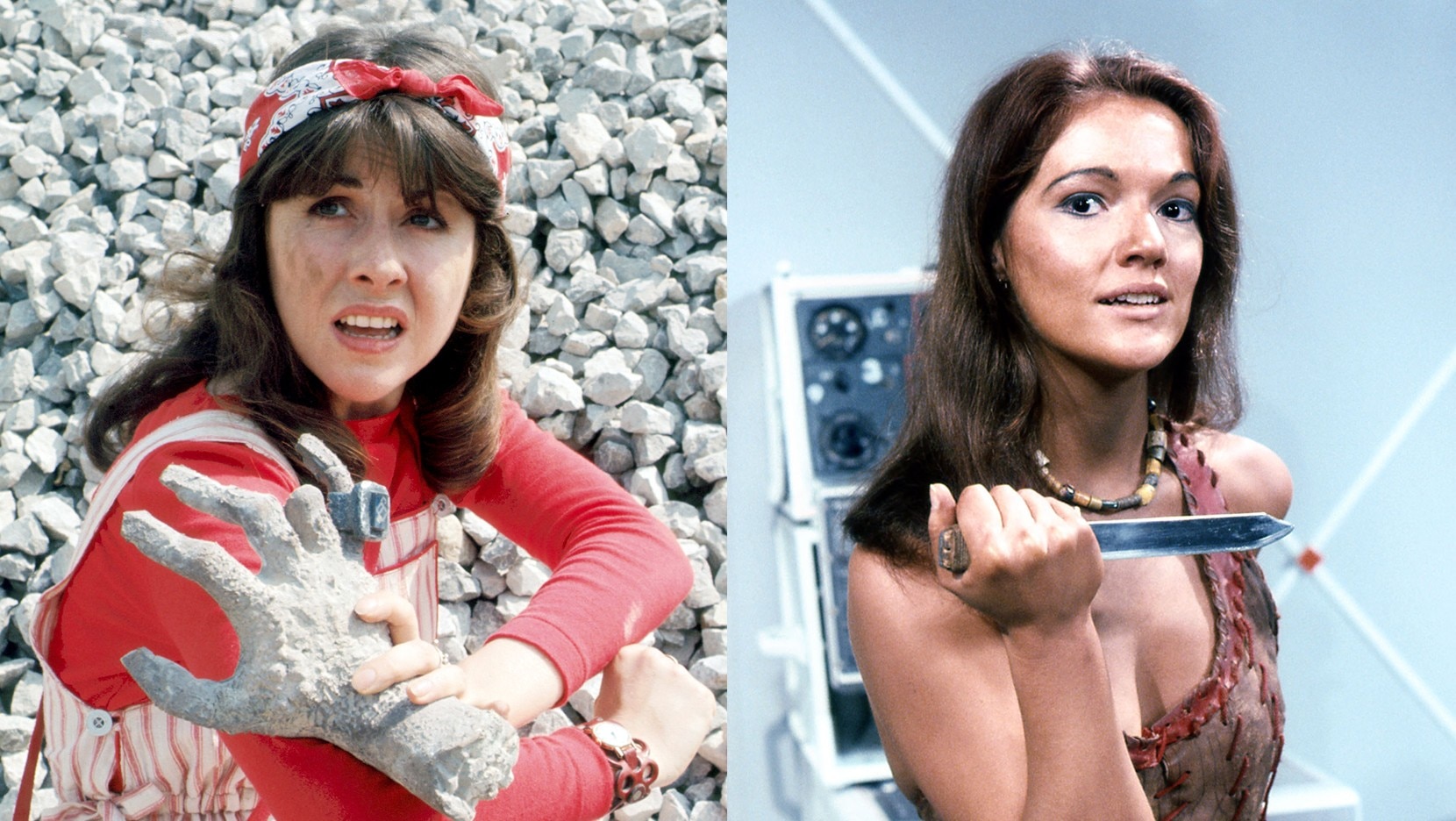 Tom Baker loved Elisabeth Sladen. "There is no other way of describing it," he says. "Elisabeth and I, we were intuitive together. She was just marvellous." When Sladen left the show during Tom's third season ("I was absolutely horrified," he admits), Louise Jameson (Leela) came in as her replacement. But Tom was still mourning Sladen's departure, and he took it out on his new co-star. "I was cold with her," he recalls, of Jameson. "It was mean of me. To be cold was terrible; giving into my grief like that."
These days, Tom and Louise have made peace with one another – "and she and I are very, very close friends," he says, happily. "We'd go a long way to work together."
7. Paris really is the City of Love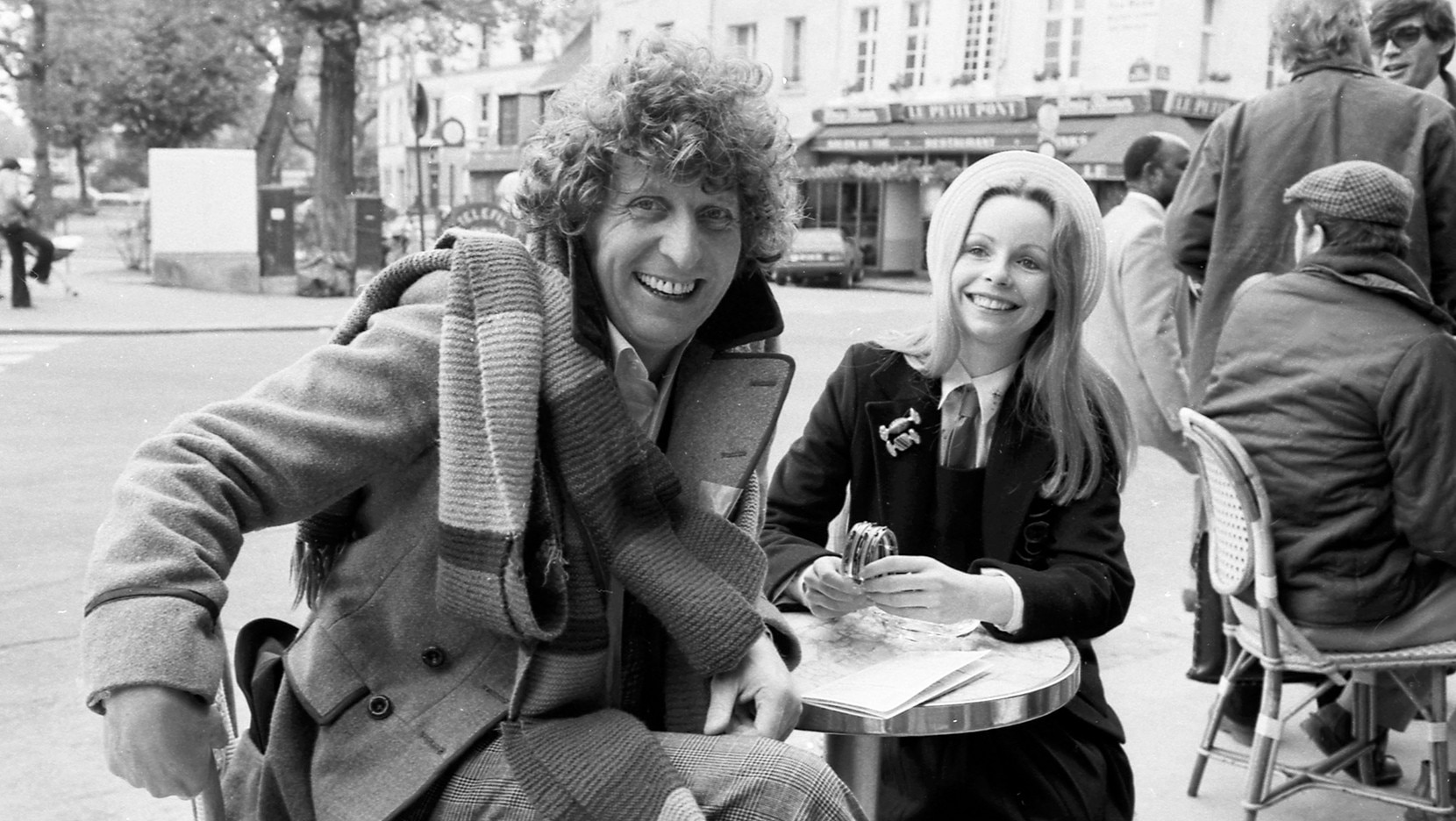 Lalla Ward played the Fourth Doctor's companion Romana, from 1979 to 1981. In December 1980, Tom and Lalla wed. (The marriage lasted just 16 months.) But when did they first fall for each other? Was it in Paris in '79, during the filming of City of Death? "It seems to me," says Sweet, "when I watch that, when I see the pair of you running around Paris, that I am looking at two people in love."
Tom roars with laughter. "Well, yeah," he says, "you wouldn't be entirely wrong. No, you wouldn't be. That's absolutely true."
8. Tom wasn't always popular with producers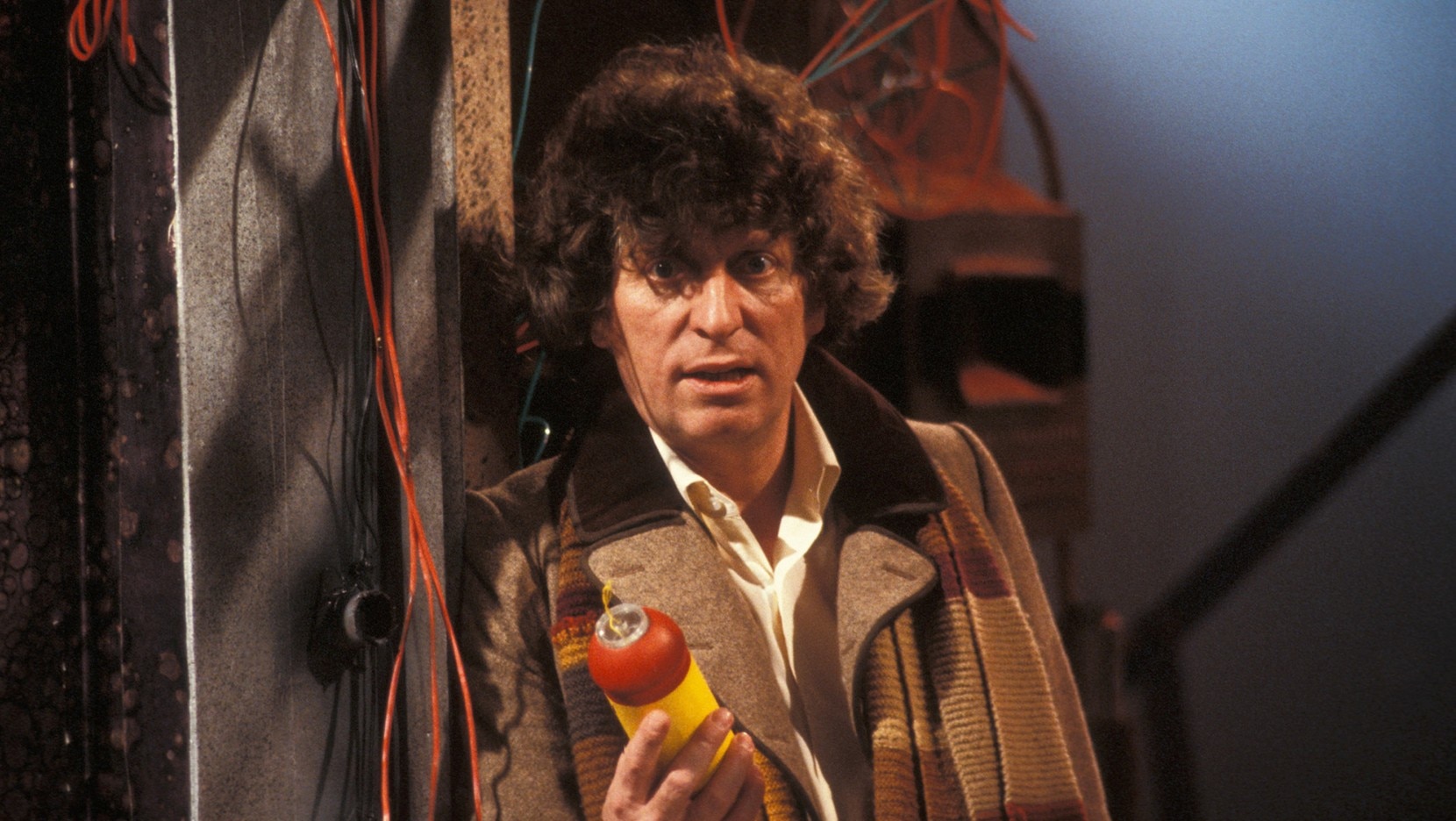 From 1977 to 1980, Doctor Who's producer was Graham Williams. "He was a very, very amiable man," says Tom, "and very intelligent… but he couldn't get the measure of me at all." Tom was by then, by his own admission, rather proprietorial. The end of '78 marked a low point in his ongoing disputes with Williams. "I think he felt that I had too much influence. He did challenge me once head on and complained somewhere, and I think he got short shrift from upstairs. He wanted some support in his criticism of me." However, Doctor Who's viewing figures were, at the time, higher than they'd ever been – "and someone said, 'Look, Graham, just live with it, will you?'… I think that wounded him, which grieved me a bit… I regret that I wasn't more tender with Graham."
9. Producers weren't always popular with Tom either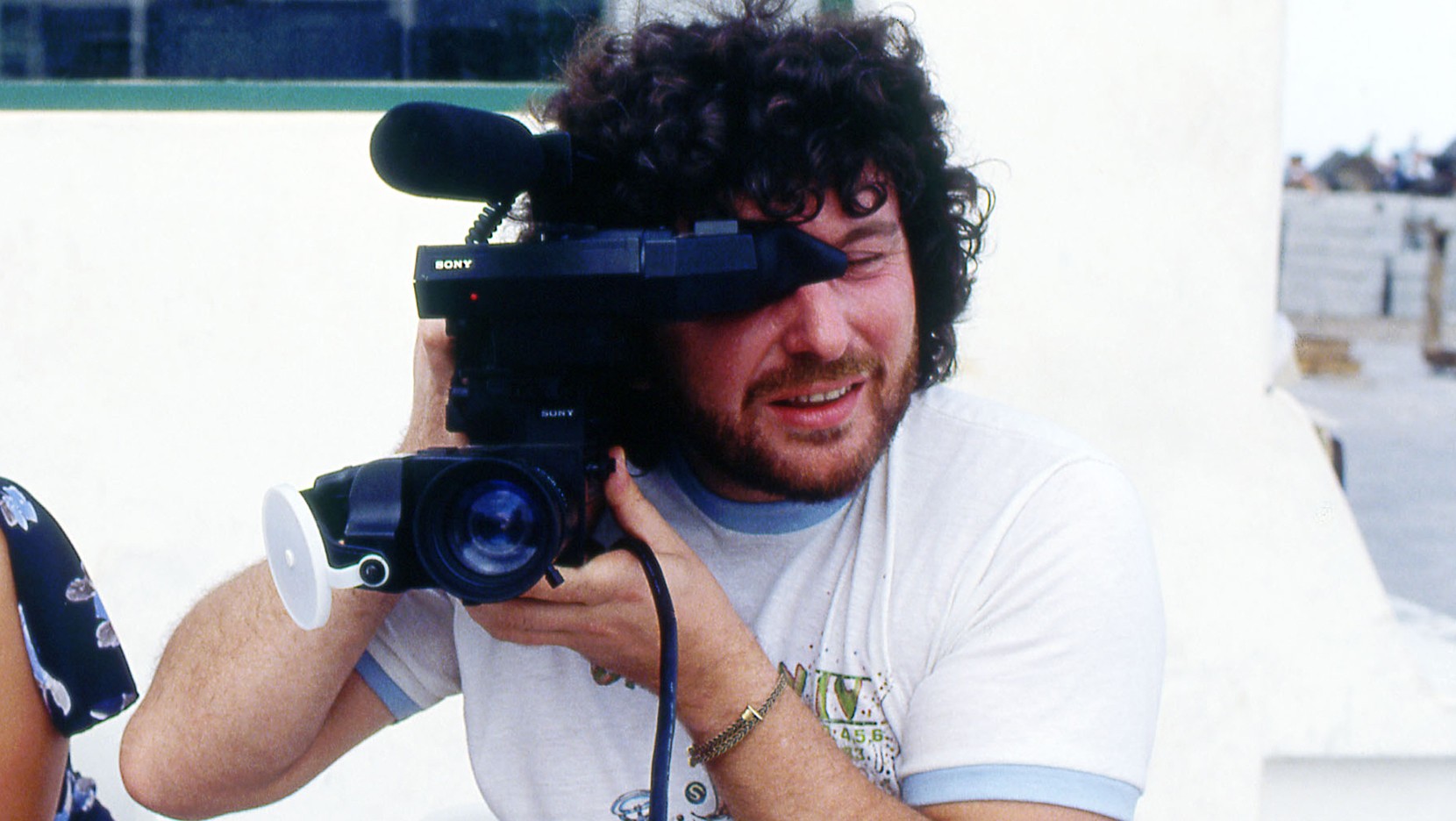 Williams' successor – and the producer of Tom's final season, which aired between August 1980 and March 1981 – was John Nathan-Turner. Tom confesses: "I didn't like his approach to anything very much; his attitude as a producer, to the scripts and to my performance. He managed somehow – how terrible – to diminish me. He made assumptions about how I should do things, or what lines meant, or how they should be shot, which diminished me. And I found that unbearable… His idea of putting question marks on my collars and all that kind of thing struck me as being insufferably vulgar and cheap… I think in a way, when I said I wanted to go, he was relieved."
However, as soon as Baker resigned, his relationship with Nathan-Turner "blossomed and everything was perfect. He adored me then. Yes, because he'd won, I suppose."
10. Matt Smith is a "darling"
In 2013, Tom returned to Doctor Who on TV, in 50th anniversary episode The Day of the Doctor. He played 'the Curator' – possibly a future incarnation of the Doctor – opposite Matt Smith's Eleventh Doctor. "It was lovely," says Tom, "because Matt Smith, you know, is a darling young man and he made me very welcome… [He] came seeking me out – you know, so full of joy and so happy to see me." How was the experience of sharing the screen with another Doctor? "He made it very, very easy acting with him, and I'm so glad he's going on to tumultuous success. Yeah, he was lovely. Absolutely lovely."
In summary...
Tom Baker is one of Doctor Who's most enthralling interviewees.
An hour in his company is time well spent.
Doctor Who is one of the best things that ever happened to him.
Exquisite.
Absolutely exquisite.