July 05, 2016
BBC Worldwide North America and Titan Comics are excited to announce that Doctor Who comics are arriving in force at the summer global event San Diego Comic-Con (July 21-24) - bringing the most sought after specials in the universe!
Titan are releasing a Doctor Who convention special comic, which features an all-new never before released story, The Long Con, starring the Tenth, Eleventh and Twelfth Doctors! With art by Leandro Casco (Doctor Who: The Eleventh Doctor), Simon Fraser (The Eleventh Doctor), and Walter Geovanni, this convention special comic comes with two fantastic covers to collect by Alice X. Zhang and Simon Fraser (both pictured here).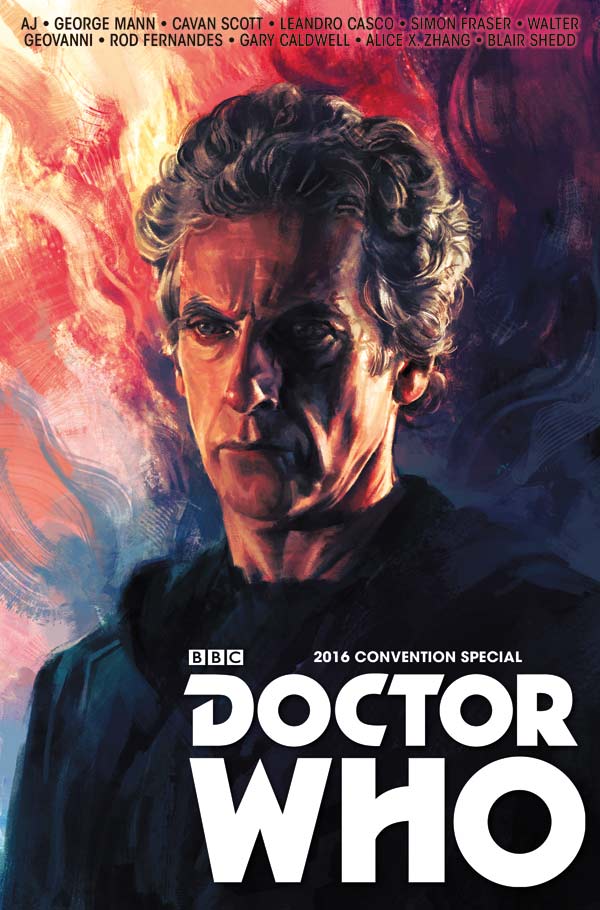 This special also features all nine Supremacy of the Cybermen back-up strips by George Mann (The Eighth Doctor), Cavan Scott (The Ninth Doctor) and a cavalcade of amazing creators, including Blair Shedd, Lee Sullivan, Mike Collins, Dan Boultwood, Andrew Pepoy, Simon Myers, and many more – perfect for the dedicated signature hunter!
Doctor Who fans attending this year's San Diego Comic-Con can purchase this special comic at the Titan booth #5537, alongside Titan's fantastic range of Doctor Who comics and collections.
But that's not all! Titan also has an unmissable panel that fans will not want to miss - packed with exclusive reveals, never-before-seen artwork previews, and fantastic Doctor Who guests: writers Paul Cornell (Four Doctors, The Third Doctor), George Mann, Cavan Scott, Rob Williams (The Eleventh Doctor), and Doctor Who editor Andrew James will reveal upcoming plans for Titan's Doctor Who comics and take you behind the scenes of Titan's convention special Doctor Who comic – created especially for the show! This highly anticipated panel will take place on Saturday at 3:30PM in room 5AB.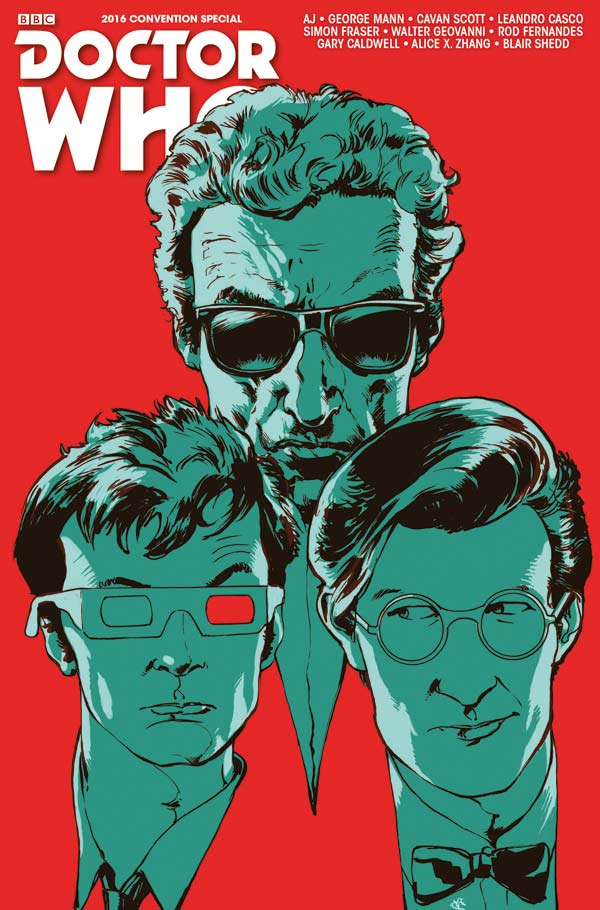 Titan's top talent will be signing Doctor Who comics over the weekend at Titan's booth #5537 with the opportunity for fans to meet their favorite Doctor Who creators including; Rob Williams, Cavan Scott, Si Spurrier, Simon Fraser, Paul Cornell, Alice X. Zhang, and George Mann.
To keep up to date with Titan Comics at San Diego Comic-Con, follow Titan Comics on Facebook, Twitter and Tumblr.