August 20, 2016
Titan Comics have revealed their upcoming Doctor Who comic titles for November and December this year.
You can find details and stunning artwork for publications featuring the Third, Ninth, Tenth, Eleventh and Twelfth Doctors.
The Eleventh Doctor: Year Three #2
Writer: Rob Williams | Artist: Simon Fraser
In stores: Nov 23
The brand new day for the Eleventh Doctor and Alice continues as they head out into the galaxy in search of the amazing and the unknown! Who will join them aboard the TARDIS... and what will become of them? Plus - with all they've seen and done together, can the Doctor still surprise Alice? Oh, you bet!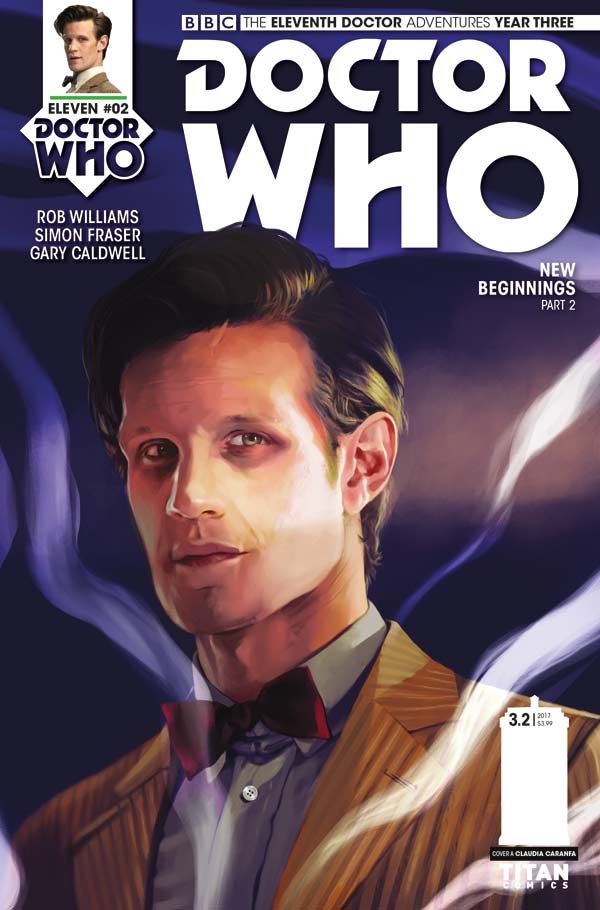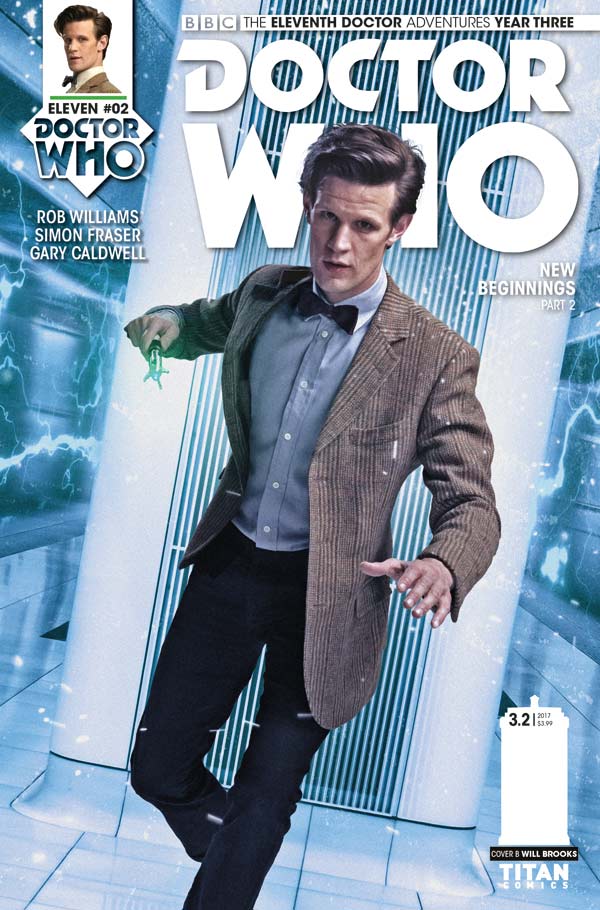 Covers by Claudia Caranfa, Matt Baxter and Simone Di Meo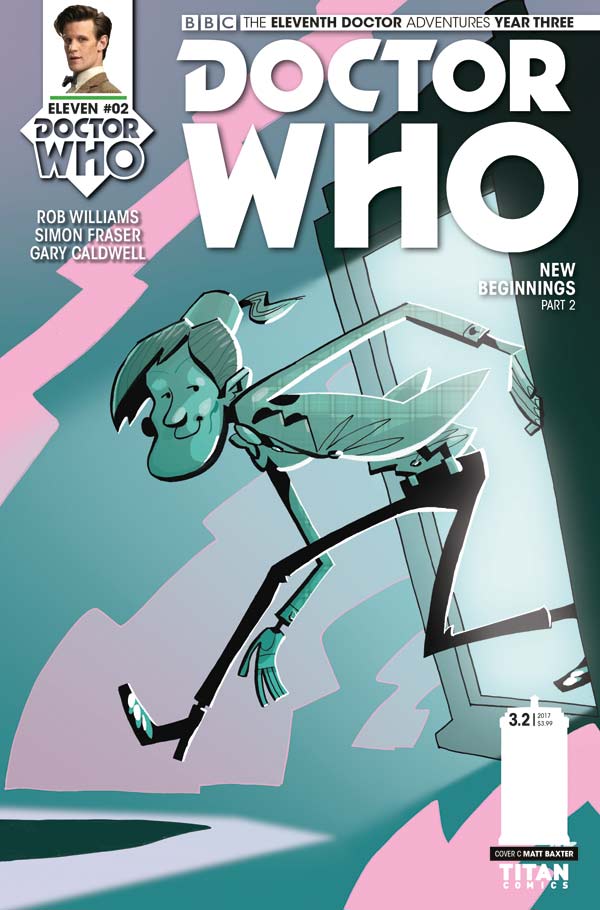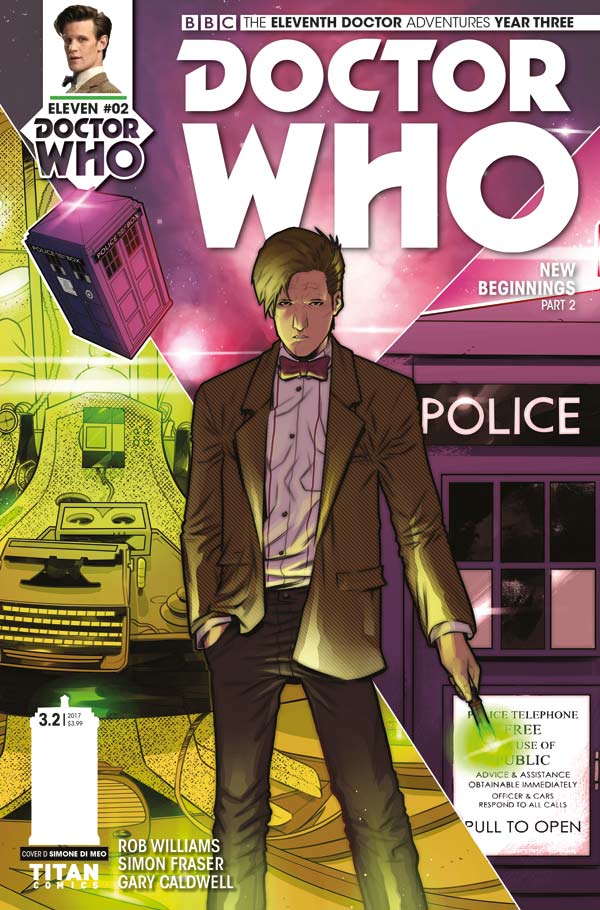 The Third Doctor #4
Writer: Paul Cornell | Artist: Christopher Jones
In stores: Nov 23
Menaced by an unexpected megalomaniac, the Third Doctor and Jo Grant join the forces of UNIT to repel dangers from within and without! Can the Doctor and his allies triumph over a foe who seemingly knows the Doctor better than he knows himself? And we don't mean the Master!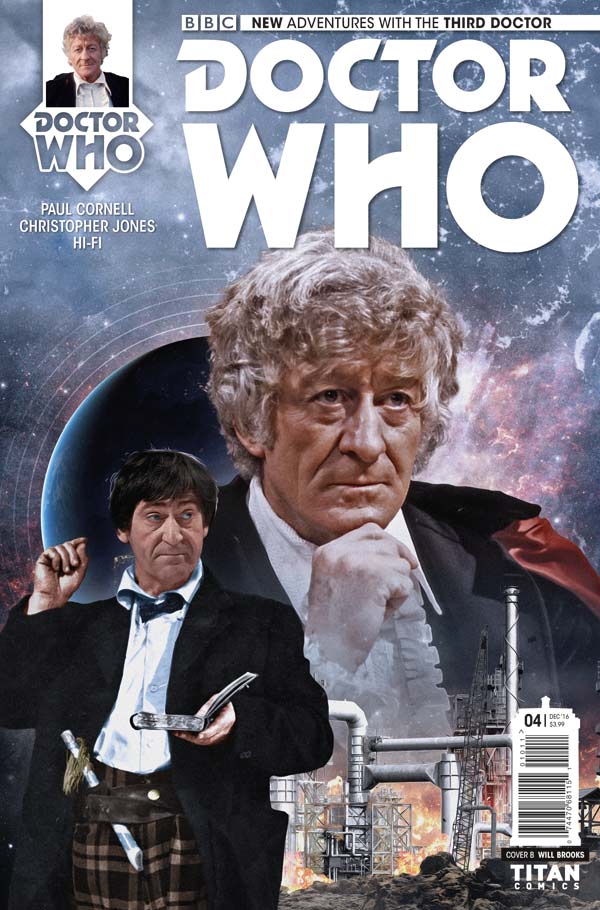 Covers by Andy Walker and Claudia Ianniciello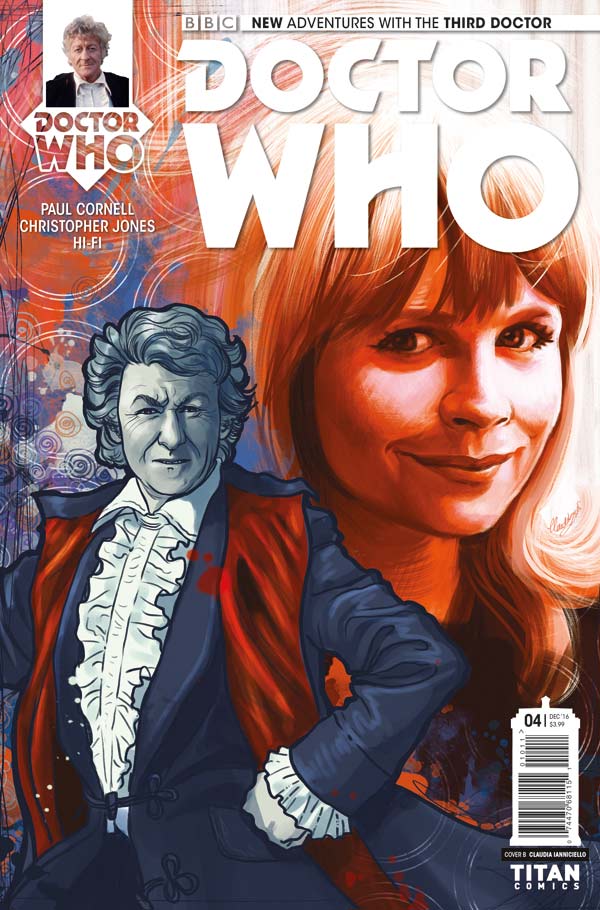 The Twelfth Doctor – Year Two #14
Writer: Robbie Morrison | Artist: Rachael Stott
In stores: Nov 30
Can the Twelfth Doctor unravel the mystery of 'The Talons of Quetzalcoatl'? From the mean streets of 1920s San Francisco to a reality-shaping serpent of myth, we close out Year Two with a two-part film noir gumshoe horrror spectacular that's packed full of surprises!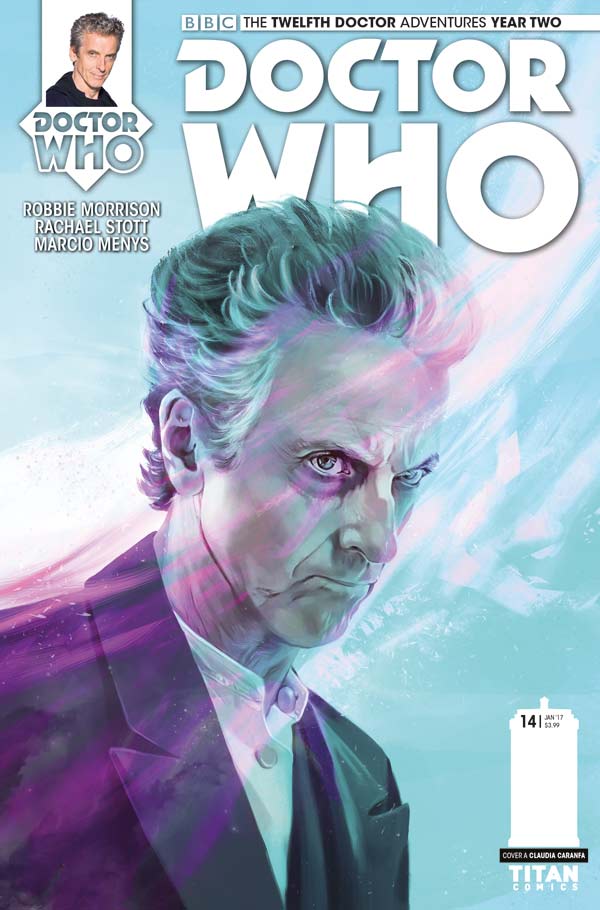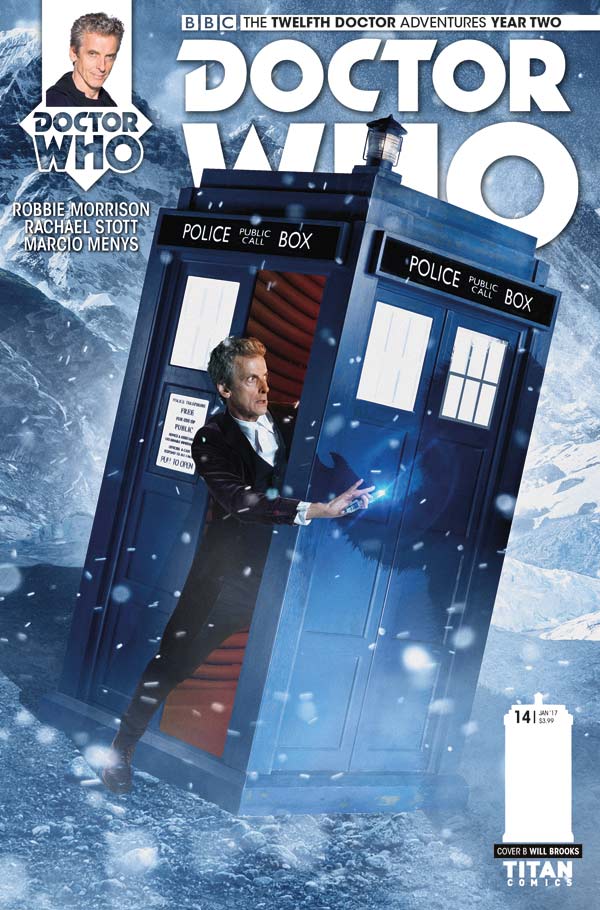 Covers by Claudia Caranfa and Max Baxter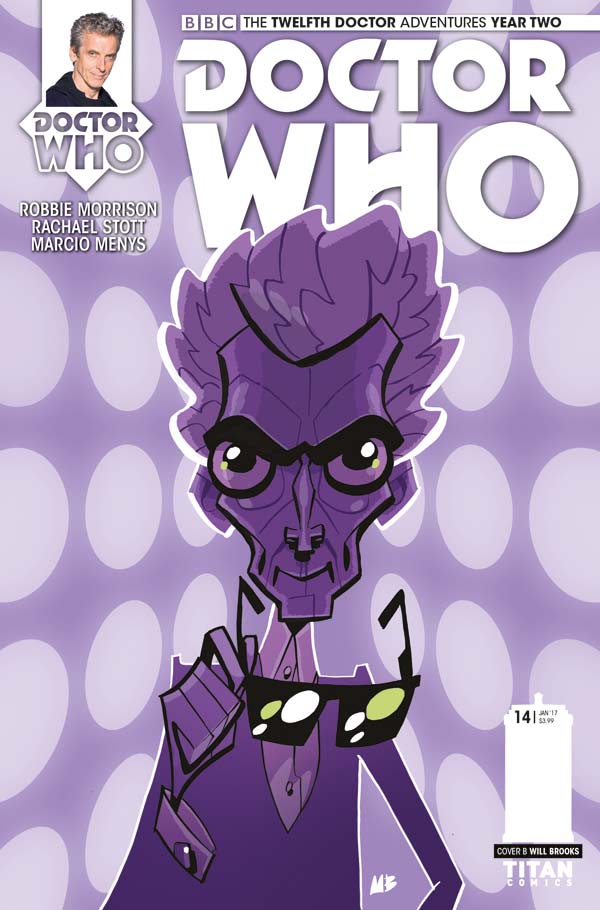 The Tenth Doctor: Year Two #17
Writer: Nick Abadzis | Artist: Giorgia Sposito
In stores: Dec 7
The grand finale of Year Two! The impossible has occurred, and an ancient foe, long since defeated, has returned again to plague the Doctor, the universe, and to threaten all of reality! Has Anubis fallen to the ways of his father, Sutekh... or has Sutekh found a way to transcend death? Whoever survives will head into Year Three forever changed!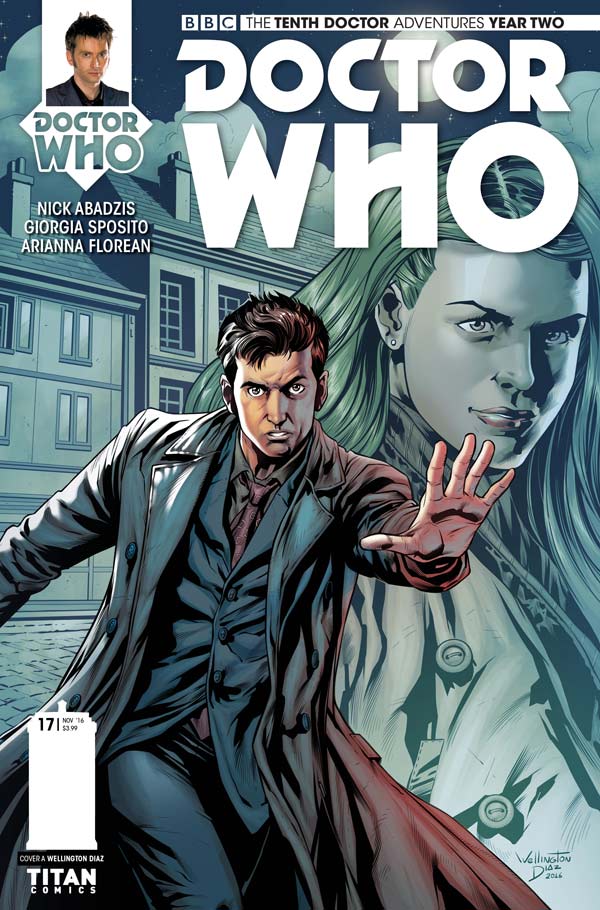 Covers by Wellington Diaz, Matt Baxter, Claudia Ianniciello and Nick Abadzis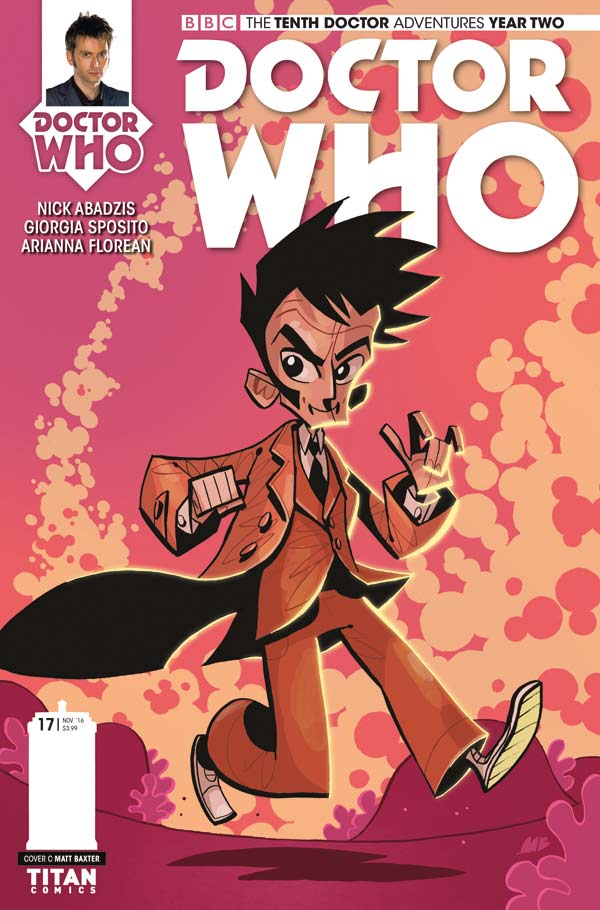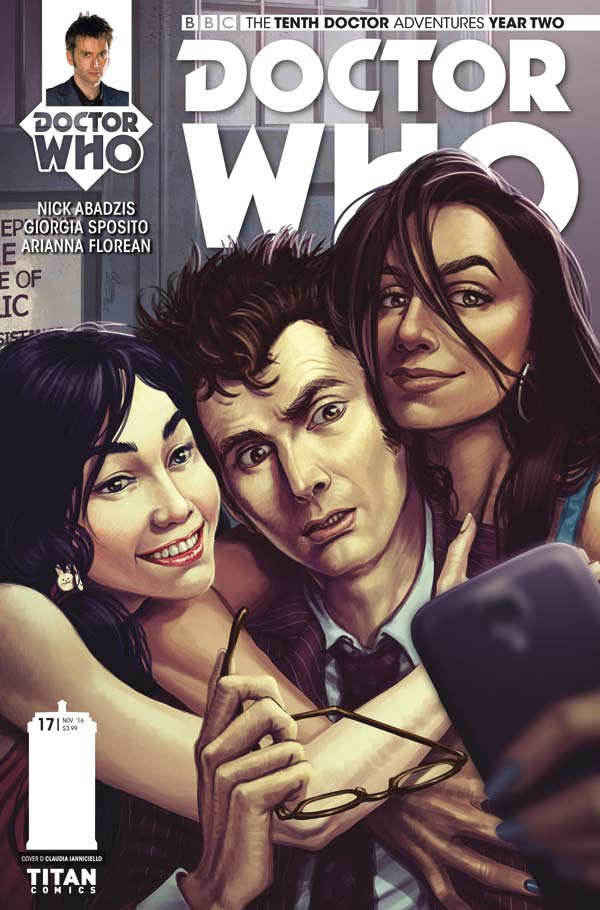 The Ninth Doctor #9
Writer: Cavan Scott | Artist: Cris Bolson
In stores: Dec 21 
The Ninth Doctor, Rose, and Jack head to Brazil on the next stop of their transtemporal mystery tour. The Iara have long been thought a Brazilian myth, but when these unearthly mercreatures prove to be aquatic aliens making an unscheduled stop on planet Earth, the TARDIS team must establish their intentions and broker peace across the water barrier...!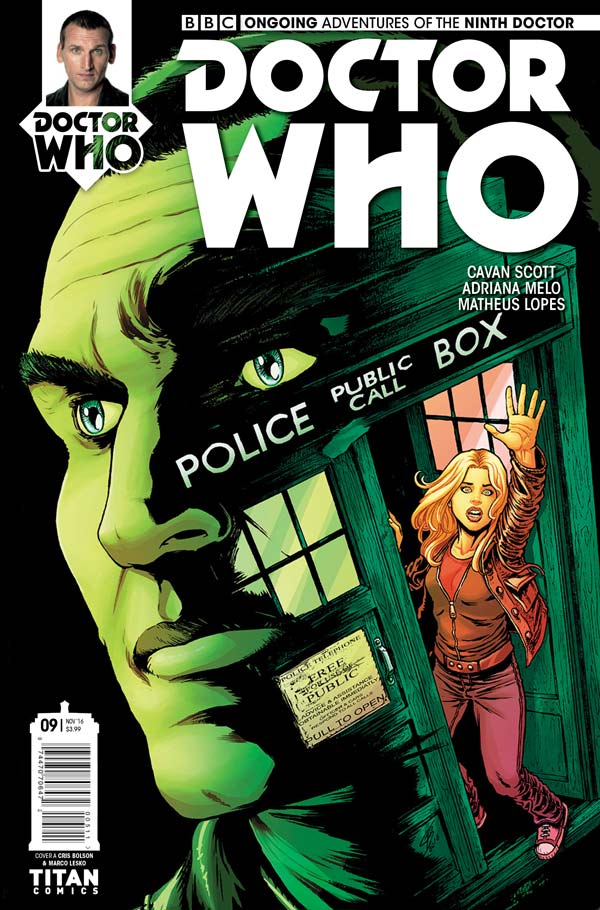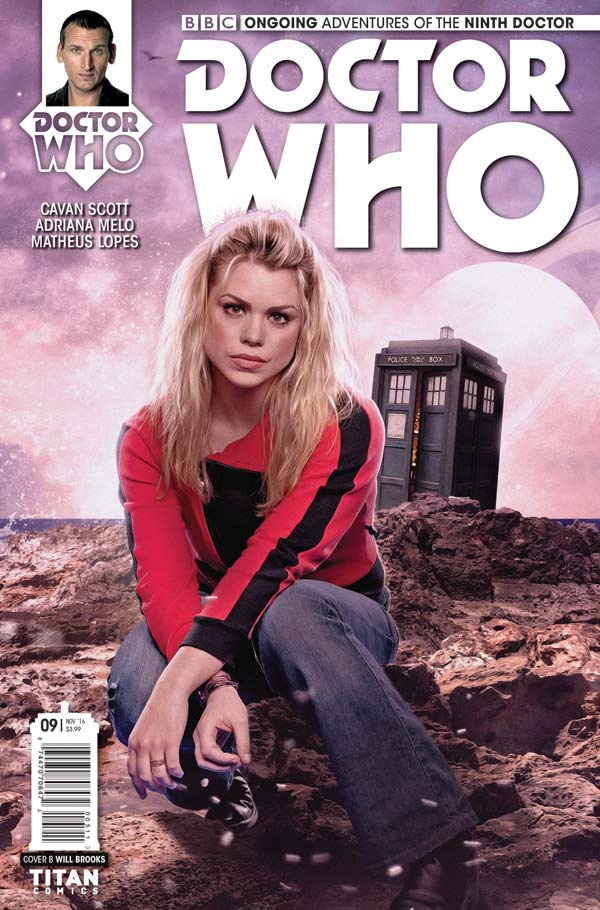 Covers by Cris Bolson and Matt Baxter