June 17, 2020
More Time Lord Victorious stories are revealed today – two comic books will be released by Titan Comics from September 2020!
The first issue, one of two over-sized comic issues, is a ground-breaking new comic adventure for the Tenth Doctor that sees the return of the Doctor's most iconic enemy, the Daleks.
Issue one, Doctor Who: Time Lord Victorious #1 is available to pre-order now, digitally via Comixology or physically via Forbidden Planet.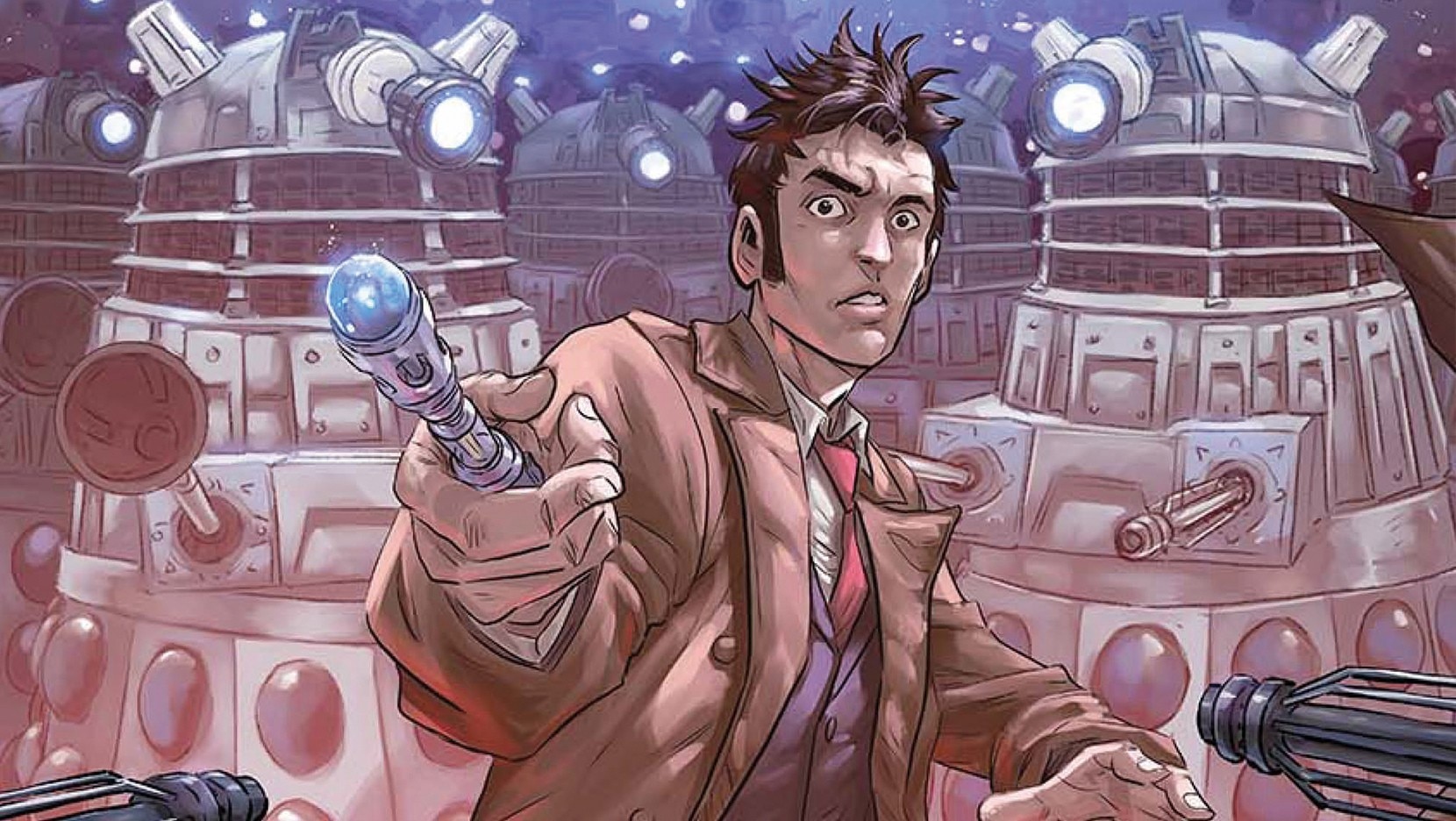 When the Doctor faces his ancient foes once again, it soon becomes clear that things aren't what they seem – time is all wrong and something is coming that terrifies even the Daleks.
These Time Lord Victorious stories mark the first time that the Daleks, the Doctor's deadliest enemy, make their Titan Comics debut.
Jake Devine, Editor of Titan's Doctor Who Comics, says:
"Titan's comic story is quite unique, as it features the Tenth Doctor as seen in the recent Thirteenth Doctor comic series, so he's not reached his so-called victory over time yet. But what has been fun to explore is the Doctor getting a glimpse of what's to come and foreshadowing his own dark turn."
Time Lord Victorious #1 is written by Eisner-nominated Jody Houser (Stranger Things, Star Wars, Spider-Man) with art by Roberta Ingranata (Witchblade) and colours by Enrica Eren Angiolini.