July 18, 2016
Titan Comics have announced details of a THIRD year of new adventures for the Eleventh Doctor, as played on television by Matt Smith.
The Eleventh Doctor: Year 3 hits shelves in November and is the perfect jumping on point for new fans!
It is written by Rob Williams and features artwork by Simon Fraser. The first issues comes with six different covers (see below) including a "Blank Sketch Variant".
Check out the synopsis and stunning covers below:
The Eleventh Doctor begins his blockbuster third year with Rob Williams (Suicide Squad) and series artists Simon Fraser and Leandro Casco in the hot seat!
Dive into the unseen reaches of time and space - with a whole new flavor!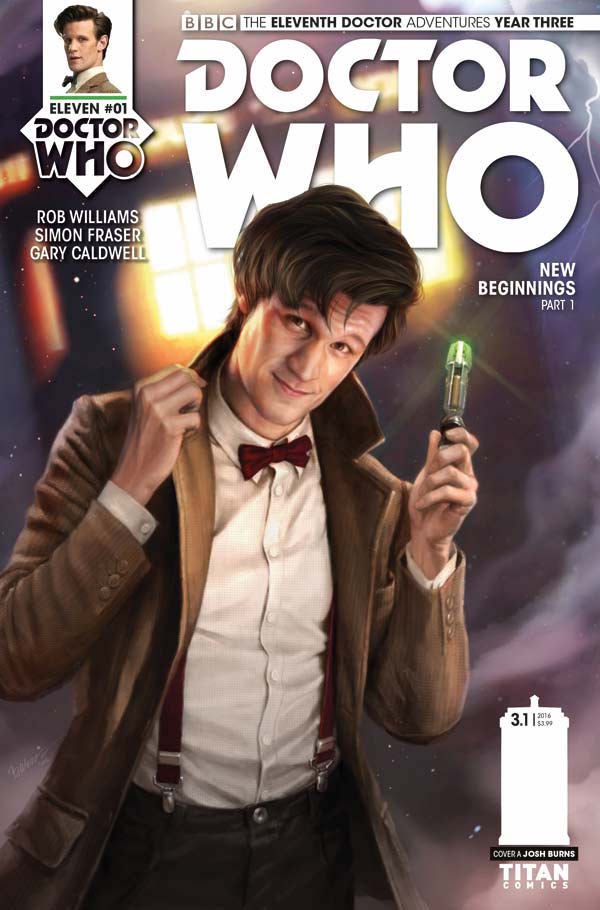 Cover A - Artwork by Josh Burns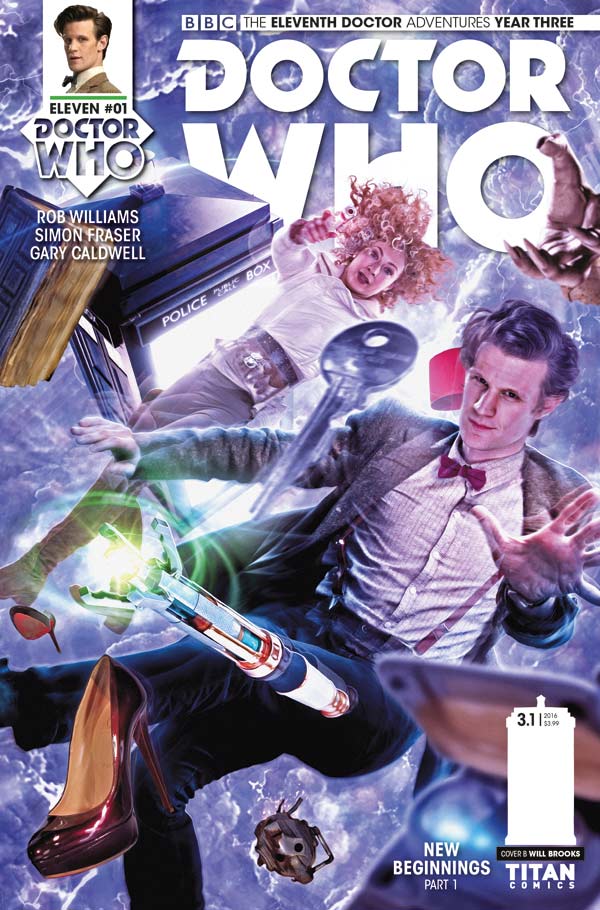 Cover B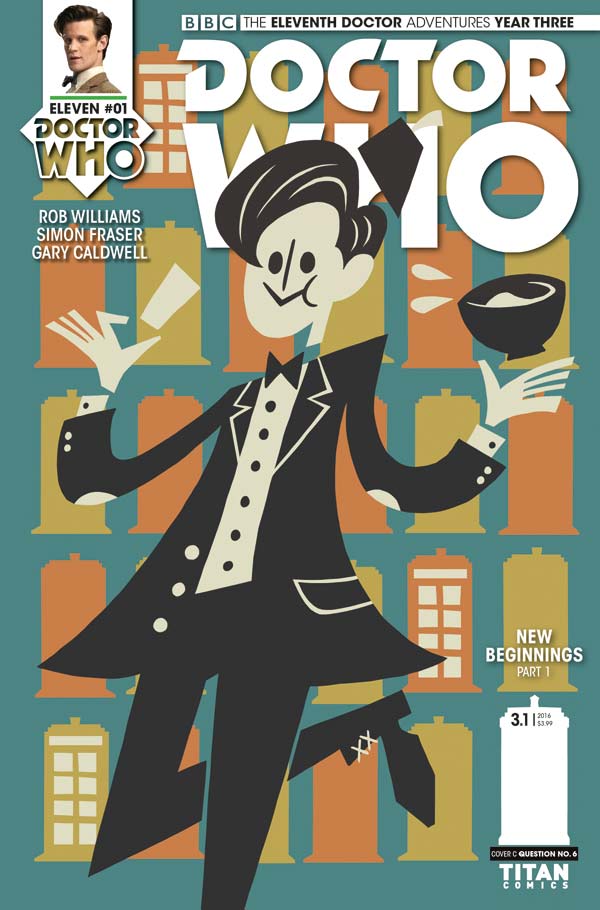 Cover C - Artwork by Question No. 6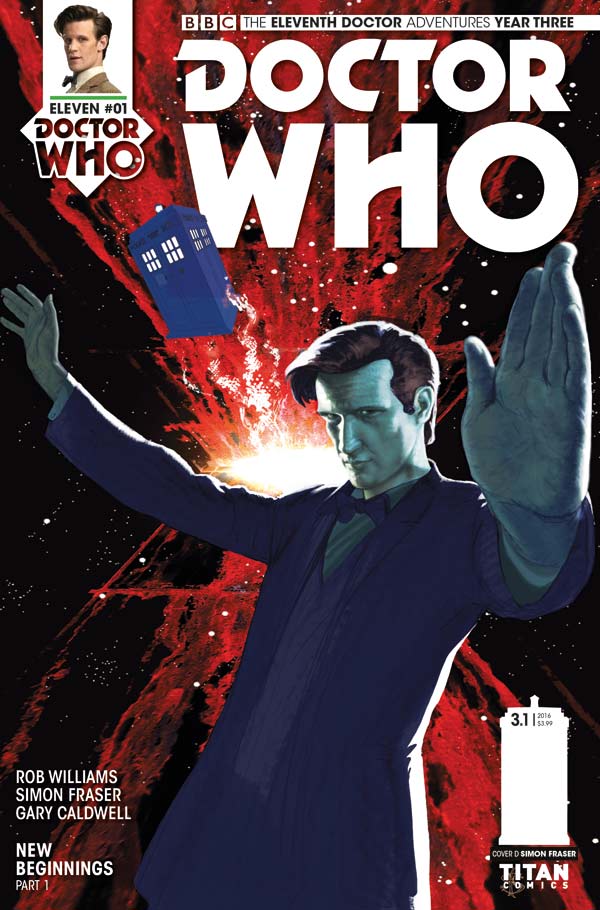 Cover D - Artwork by Simon Fraser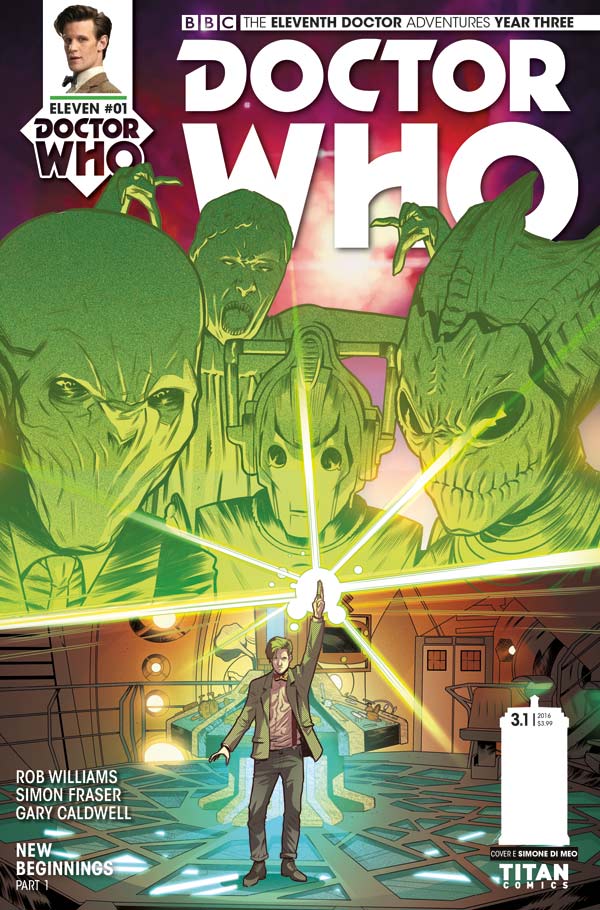 Cover E - Artwork by Simone Di Leo
Doctor Who: The Eleventh Doctor Year 3 Issue 1 is released on November 2, 2016